After a quite long relationship, Rosie O'Donnell and Elizabeth Rooney decides to separate! It's Over May Be!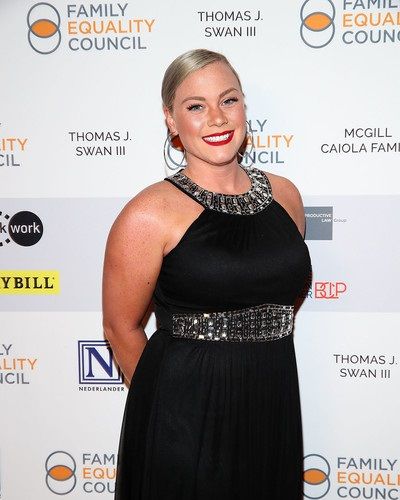 The longstanding relationship between Rosie O'Donnell and fiancee Elizabeth Rooney seems to be broken now. The 57-year-old Rosie is not involved with her partner, Elizabeth recently in any events and plans.
Rosie O'Donnell is a professional former View host. On the other hand, Elizabeth is a Massachusetts-based police officer. She is working as a mounted police officer with the Worcester Police Department.
Uncoupling of the couple
Likewise, the police officer has deleted all photos and pictures of Rosie according to some sources of information. Moreover, she has also removed the R initial from her Instagram bio as well.
In like manner, the celebrity also hinted about the ups and downs in their love relationship at the New York premiere of The Sound On. The premiere was held in the month of October.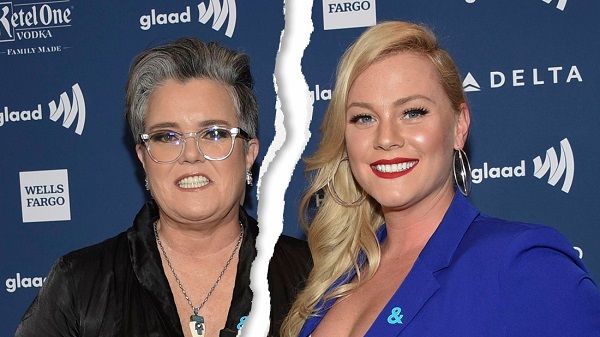 Furthermore, Rosie directly rejected the fact regarding the couple's plan to tie the knot. The couple gave the reason for this to be more familiar with each other. They didn't seem to be ready for their wedding when the media asked about it.
According to Rosie O'Donnell:
"No, no there are none. No wedding plans."
Besides, it also noticed that Elizabeth has unfollowed Rosie. However, Rosie still has not unfollowed the love of her life. But the Celebrity Detox has no photos of her ex on her Instagram page. So, this indicates that O'Donnell is the quick one to close down conjecture about the relationship.
Also, read about American stand-up comedian Nick Kroll takes his Middle-Aged Boy Tour to Australia!
Rosie and Elizabeth relationship
Comparably, the happy couple started dating each other in the year 2017. The two famous celebrities came from very different backgrounds. Later on, they got engaged after dating for a year that is in 2018. As a romantic partner, Rosie was the one to propose Elizabeth in the summer of 2018.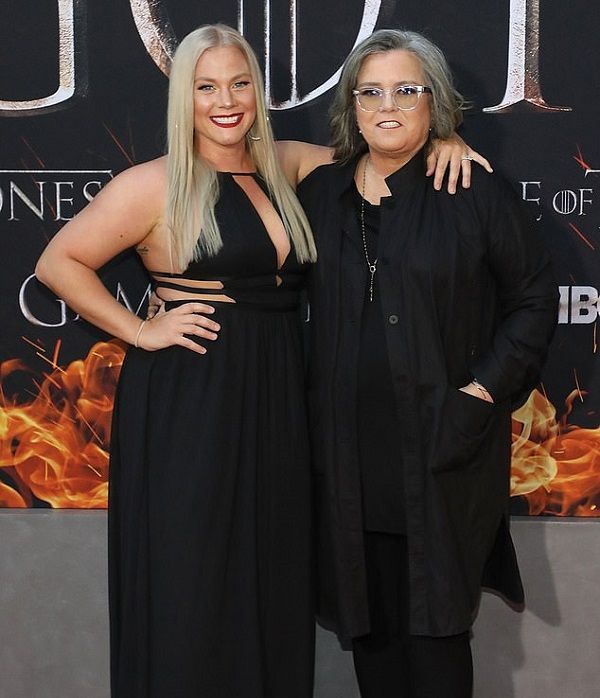 Additionally, during the initiation of the couple, O'Donnell was kind of excited. This was because she never dated younger than her before. She explained the experience as a trippy thing.  In addition, it felt fascinating for both of the lovers.
During that time, Rosie claimed that they both were so much into each other despite the 23 years of the age gap between them.
O'Donnell's past relationship
To clarify, Rosie O'Donnell had also past relationships as well. Previously, she was married to Kelli Carpenter for three years that is from 2004 to 2007. Latterly, she married Michelle Rounds in the year 2012. However, the couple split in the year 2016.
Above all, Rosie has a total of four children, Parker, 24, Chelsea, 22, Blake, 19, and Vivienne, 16 with Kelli Carpenter, and Dakota, 6 with Rounds. Rosie and Michelle were endured in a bitter custody battle over their then 2-year-old, Dakota.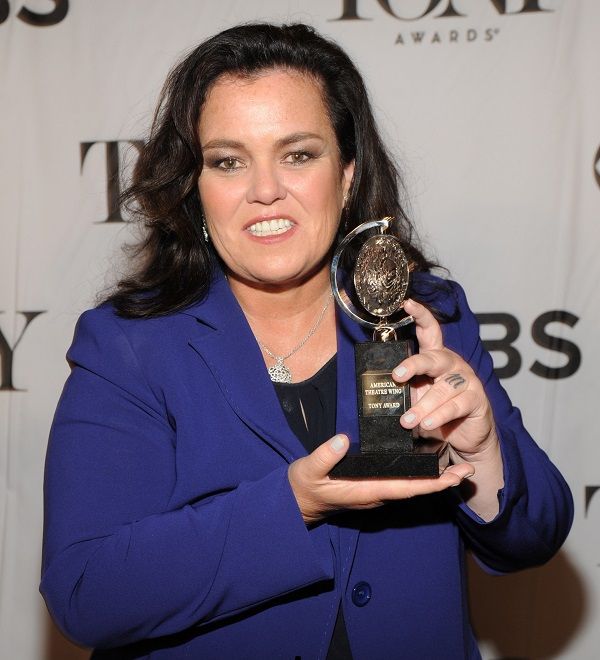 However, Michelle Rounds is the one who died due to suicide in the month of September 2017. Also, Rosie described that her ex suffered from some kind of mental illness.
Also, read about While comedian Kevin Hart is recovering from his car accident spinal injuries, his daughter with Torrei Hart, Heaven Hart attends a homecoming dance!!
A Short Bio on Rosie O'Donnell
The full name of Rosie O'Donnell is Roseann O'Donnell. She is an American comedian, producer, actress, author, and also a television personality. The talented celebrity was born on the 21st of March, 1962. Similarly, she initiated her career as a teenager. She also received her breakthrough on the television series Star Search in the year 1984.
Therefore, O'Donnell is also a magazine editor, celebrity blogger, and author of several memoirs. It also includes Find Me (2002) and Celebrity Detox (2007). She has participated to be an outspoken advocate for lesbian rights and gau adoption issues. More bio…
A Short Bio on Elizabeth Rooney
Elizabeth Rooney is an American Former Police officer, Army Veteran and also a Boxer from Boston, Massachusetts. She was born on the 20th of April, 1985. She is mostly known for being undefeated in boxing during her service days in the US Army.
Reference: (usweekly, dailymail, radaronline)