Finally, relationship rumor seem to be settled! Nick Viall admitted that he hung out with Rachel Bilson! Her friends were there too!
The famous television personality and model, Nicholas Joseph Viall has finally cleared the rumors on dating Rachel Bilson.
Nick Viall is prominent for his starring role in the twenty-first season of ABC's The Bachelors. He was involved in the role after finishing as runner-up in two consecutive seasons of The Bachelorette. 
Rumor Initiation
There were rumors of their romance to the flirty Instagram comments of Nick Viall on Rachel Bilson's Instagram. Rumors were that love was brewing between the Bachelor Nation Member and the Hollywood actress.
In July, 38-year-old Bilson appeared on Viall's podcast, The Viall Files. The duo shared photos of each other on Instagram.
Flirty comments on Instagram
Few months ago, Viall wrote flirty comments on Bilson's Instagram pictures.
This led fans to be convinced that they may be dating in real.
On one of the posts of Bilson, Viall had commented "Nice mountains". About two or three weeks earlier, he also wrote "Nice foliage" on Bilson's other photo standing beside a plant.
Moreover, when the talented actress posted a photo on the 4th of August, her former Hart of Dixie costar Scotte Porter aka Viall complemented. He complimented on her attire writing "nice dress" on the photo.
As a result, there were also many reactions of twitter followers as well. One of the fans tweeted:
"Guys. I like the Rachel Bilson/Nick Viall flirting that's going on and I 10/10 support it,"
Also, read about Rumors of Kylie Jenner dating rapper Drake emerge! What is the reaction of her ex-boyfriend and baby daddy Travis Scott to them?
Clearing the rumor
Particularly, the reality star has contradicted the rumor!
He claims that he was not dating the fellow Bachelor Nation alum, Demi Burnett. The brilliant impersonator recently shared new details and information about his relationship with friend Rachel Bilson.
The former Bachelor star joined Brad Goreski in a new episode of the LadyGang Network podcast, "Brad Behavior". Brad Goreski did some super-sleuthing on Viall's Instagram and even recalled seeing a post.
The post was about the celebrities dining with the actress in October. However, the post has now been deleted.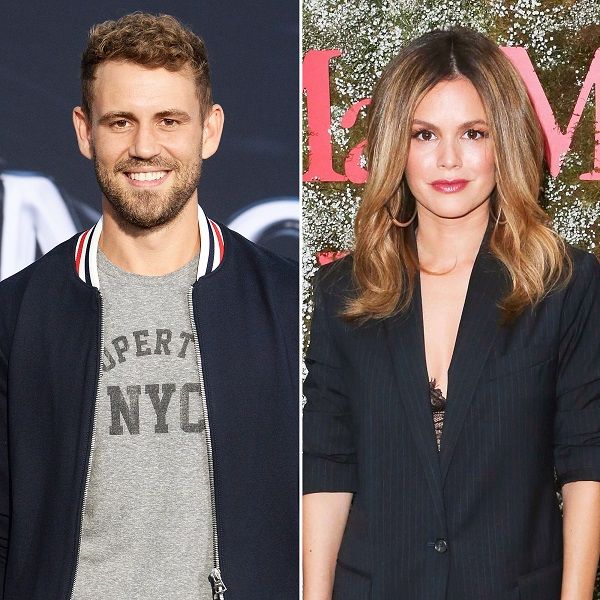 The photo was a bit blurry. So, Goreski explained that he recognized the white and asymmetrical Jacquemus Bilson was wearing. He then immediately made the connection that it was her in the photo.
When the celebrity stylist asked the star, he confessed that they hung out together. And Rachel Bilson's friends were also present there too. He actually meant to say that there were a bunch of people.
In response, Viall said to Goreski that the photo was just the pair dining and having a good catch-up together.
Also, read about The founder of Alibaba, Jack Ma and his weird '669' advice to his employees for the better work-related balance!
A Short Bio on Nick Viall
The full name of Nick Viall is Nicholas Joseph. He is professionally an American actor and also a television personality and model. He was born in Waukesha, Wisconsin. His parents are Mary and Christopher.
Surprisingly, the family has in total of eleven children. Six of them are daughters and the remaining five are sons. Nick Viall is the second one of the eleven. Thus, the famous celebrity has six sisters and four brothers. More bio…
A Short Bio on Rachel Bilson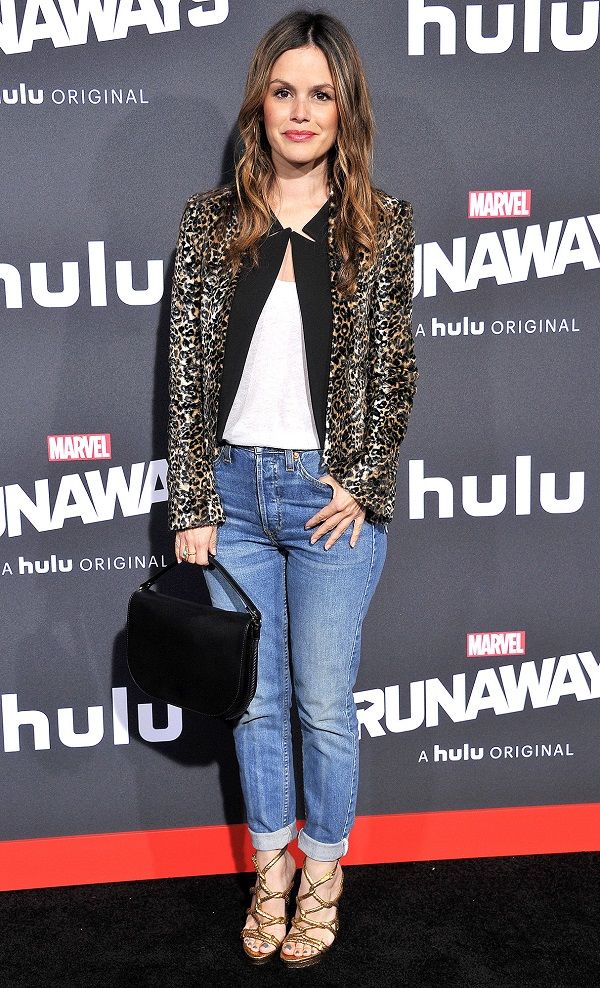 The well-known American actress, Rachel Bilson was born to a California show business family. She was born on the 25th of August 1981. Her birthplace is in Los Angeles. The Hollywood star is the daughter of Janice Stango and Danny Bilson. Janice Stango is a sex therapist. On the other hand, Danny Bilson is masterly a writer, director and also a producer. Furthermore, she has an older brother and additionally two younger half-sisters. They are Rosemary and Hattie. More bio…
References: (people, cosmopolitan)