Remake of the Iconic Movie Rambo in Bollywood! Played by Bollywood Actor Tiger Shroff and the original star Sylvester Stallone has wished him luck!!
Bollywood Remake of Rambo! Yes, You read that right. Bollywood actor Tiger Shroff is taking the privilege of playing the character in one of the iconic movies Rambo and the original star Sylvester Stallone has wished him luck! Let's find out more of the story.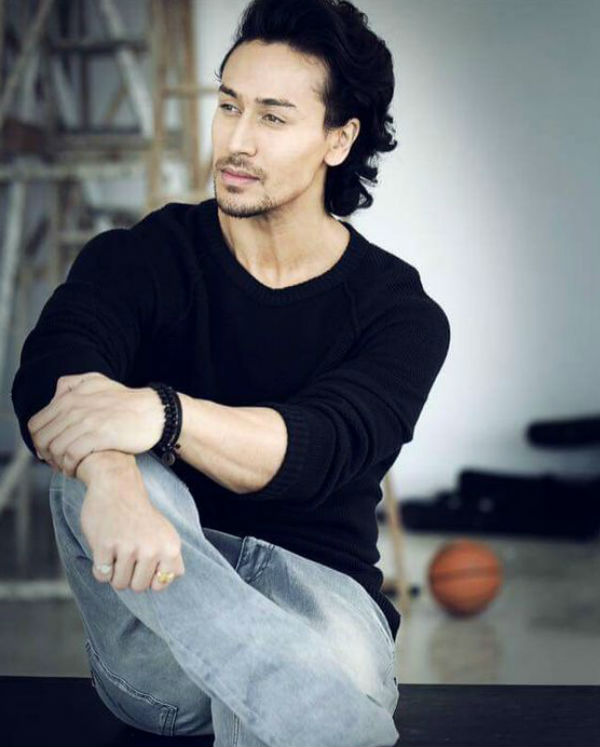 Remake of iconic movie Rambo
When we think of Rambo, the only person who comes to our mind is Hollywood star, Sylvester Stallone. The iconic film is surely a favorite amongst many action lovers and continues to be a hit with the audience. Today, a remake of the movie in India has been announced, and it stars none other than Tiger Shroff.
Actor Tiger Shroff is living his fan moment, it seems. He has his reasons, too. After all, none other than action legend Sylvester Stallone has wished him luck for the Indian remake of the Hollywood action drama First Blood, which first introduced the character of John Rambo.
The message was on Stallone's Instagram page. The gesture has floored the 27-year-old Tiger. He replied to Stallone with a heartwarming message.
While Stallone wrote: "I actually get excited in my heart whenever young artists get a rare opportunity to reach for the stars! Eye of the Tiger! I am sure he will put his heart and soul into it…" 
Replying to the Hollywood star, an overwhelmed Tiger wrote how Stallone is undoubtedly the original hero and that he looks up to him.
His message read: "Because you were there, we sort of exist, We are all just derivatives of you sir! There will always and only be ONE "eye of the tiger" for us cubs:raised_hands: you rule the jungle! Thank you so much, sir! #RAMBO #RamboRemake."
Siddharth Anand take on Bollywood Rambo
The Hindi remake of Rambo, with Tiger in the lead, will be helmed by Siddharth Anand. The movie was announced at the ongoing 70th Cannes Film Festival. A poster of the film that Tiger shared recently went viral. It shows Tiger in an angry rugged look in the backdrop of a hi-tech warzone.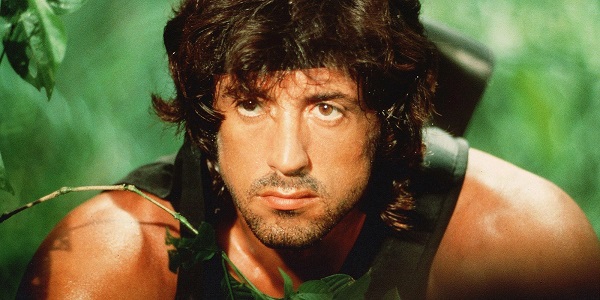 Sid Anand told fans there would be none of the singing and dancing often associated with Bollywood however.
"I wouldn't do that to Rambo," he told the BBC. "That's like blasphemy."

On his decision to launch the project in Cannes, Anand said: "Rambo is a global icon. He resonates in every part of the world, so it's important to start our campaign at the Mecca of film-making."
He said he was driven to remake the movie because of the strength of the character of the "true blue action hero with a heart", immortalised by Stallone.
Anand said he had a script which will "resonate in India" – but warned: "It could be controversial like Rambo First Blood was in the 80s.

"It makes you think, and is about a situation that's prevailing in India and is unique in that way."

Stallone had posted a message on social media last week, saying Rambo was a "great character", adding: "Hope they don't wreck it."
But he later sent a message to Shroff himself, wishing him the best of luck.
"He has been kind enough to Tweet about it. It's like an endorsement from God himself," said Anand.

Asked what fans of the original will think, he said: "I'm aware there will be polarised reaction from the fans of Rambo who don't want it messed with. I have to make it worthy of the legacy of what Rambo means. 
"Those kinds of films aren't really made anymore. So that made me excited to bring it to a young generation."
Shroff, 27, said he thought the project was "too good to be true" when he was first approached about it.
He said: "In my eyes, Sylvester Stallone will always be Rambo. He's my hero."I don't want to replace him but to give a different take on it. They are huge shoes to fill."
Short Bio on Sylvester Stallone and Tiger Shroff:
Sylvester Stallone is an American actor, filmmaker, and screenwriter. He is well known for his Hollywood action roles, including boxer Rocky Balboa, the title character of the Rocky series; soldier John Rambo; and Barney Ross in The Expendables films. He wrote or co-wrote most of the 14 films in all 3 franchises, and directed many of the films.- See more at…
Tiger Shroff is an Indian film actor and martial artist who works in Hindi films. Son of actor Jackie Shroff and producer Ayesha Dutt, he made his film debut with a leading role in the 2014 action comedy Heropanti, which earned him a Filmfare Award for Best Male Debut nomination. He next starred in the action drama Baaghi (2016), which earned over ₹1 billion (US$16 million) worldwide, and received praise for the superhero thriller A Flying Jatt (2016)