Renee Olstead: marriage, husband, divorce, children, animal love, and nude photo leak!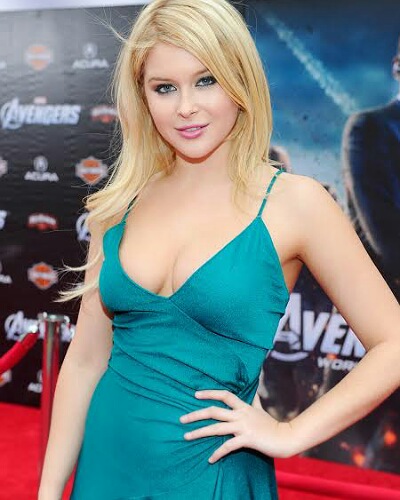 Renee Olstead, 34 is an American singer and actress. She has been in the industry since her childhood days. Are you aware that she has been a victim of online nude photos leak? Know how it affected her.
Renee Olstead and her nude photos leak
There was a hacking of email accounts of more than 50 Hollywood celebrities between November 2010 and October 2011. And their intimate and nude photos were leaked online. These celebrities included Scarlett Johansson, Christina Aguilera, Renee Olstead, Mila Kunis and others.
The investigation in this matter, Operation Hackerazzi, went on for almost a year and it came to light that the accused was Christopher Chaney. A search of his premises and computer hard disk confirmed the illegal act. Christopher was given a sentence of ten years of rigorous imprisonment with supervision for three years after release.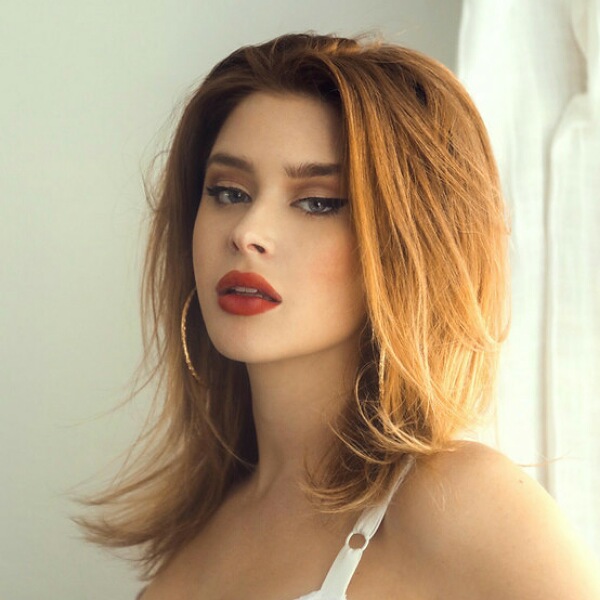 Renee, in her court statement, had said that she had attempted to kill herself on learning about the leak of her naked photos. She added that she had never considered self-mutilation ever before. In her words:
"I just really hope this doesn't happen to someone else,"

"You can lose everything because of the actions of a stranger."
Renee and her relationship history
From records, we can state that Renee has been into atleast one relationship. She dated pianist Tommy King from 2004 and later wed him. The wedding date was 16 September 2014 and it took place in an intimate way at family and friends level in Los Angeles, California. The two has got engaged one year prior to their wedding, in May 2013. Renee has announced about the wedding on her Instagram with some wonderful wedding photos and the caption that read:
"2nd kiss as a married couple,"

"We skipped out on the big ceremony and opted for a tiny wedding that couldn't have been more special. Thank you all for your sweet wishes! Such a happy day!"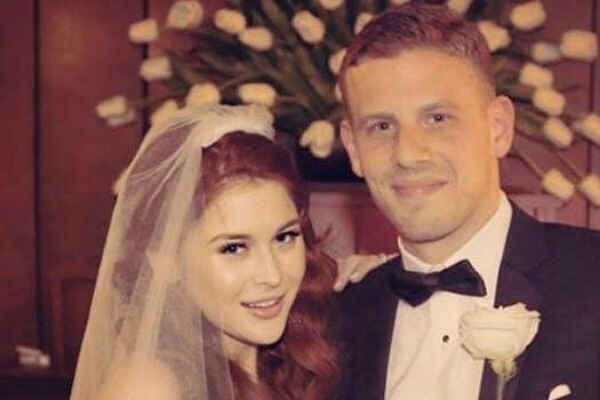 But unfortunately, the two called it quits in 2020. They gave no official statement on this split. And they have no kids together.
Renee and her animal love
Besides acting and singing, Renee won the Miss West Coast beauty pageant in 2016. She was crowned Ms. West Coast.
Renee is a vegan. She eats only healthy vegetables, pulses, cereals, nuts and the like but avoids milk and eggs and non-vegetarian foods. Moreover, she has immense love for animals. She featured in a PETA advertisement that said:
"Fish Are Friends Not Food."
She is an advocate for veganism and implores her fans to follow suit and give up eating meat, chicken, fish, milk, and eggs.
And in the year 2012, Renee was part of the PETA's campaign to free Mali, an elephant from a cage at the Manila Zoological and Botanical Garden where she was a captive. Here, Mali was alone in captivity for more than three decades.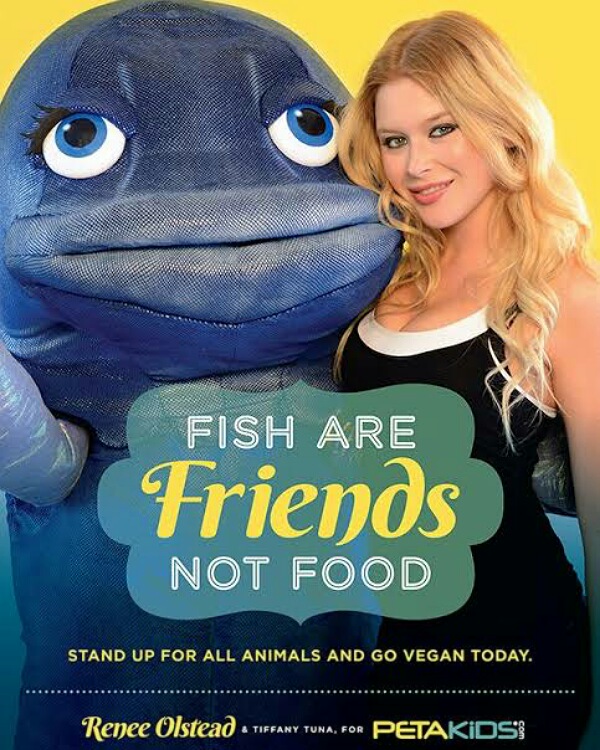 In April 2014, Renee took an active part in PETA2 (PETA's youth division) event. It was a fun-filled event where common people got blankets for animals in shelter homes and got an opportunity to meet their favorite stars. The event was held at Bob Barker building and kids donated old blankets, towels, leashes, collars, and such other supplies for the animals. Camille Winbrush, Courtney Stodden, and singer Mika Newton also attended the function.
Short bio on Renee Olstead
Renee Olstead is an American singer and actress. More bio…