Renee Zellweger finally opens up about plastic surgery allegations! Hollywood's discomfort with aging women?
The Bridget Jones Diary actress Renee Kathleen Zellweger isn't very Bridget like anymore. The actress that played the fat and dorky Bridget Jones is now slim and is getting accused of her changed looks.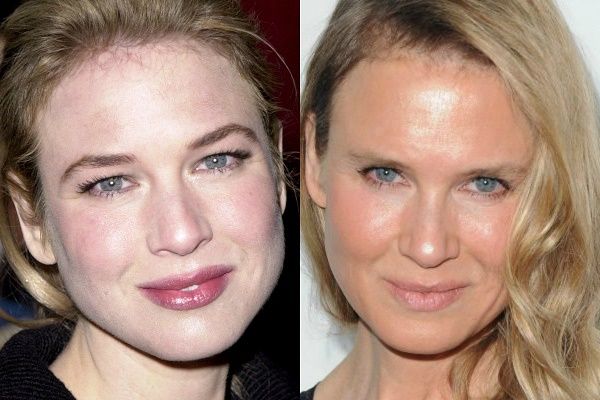 The actress was speculated to have gone through cosmetic plastic surgery in 2014. Since then she has become the target of harsh criticisms and backlashes.
Renee has become the center of many critics that cruelly comment on her appearance. However, the actress denies all the allegations. She says that she wouldn't need any kind of change to work when she had already got work in her natural self.
Renee says,
"I got hired in my blue jeans and cowboy boots with my messy hair and started working like that. I didn't have to change to work. So why was I suddenly trying to fit into some mold that didn't belong to me?"
Renee first reacted to the criticisms in 2014 saying,
"I'm glad folks think I look different! I'm living a different, happy, more fulfilling life, and I'm thrilled that perhaps it shows."
Also, read about Renee Zellweger and her past relationships! Know on all that here!
Hollywood and its discomfort with "Aging Women"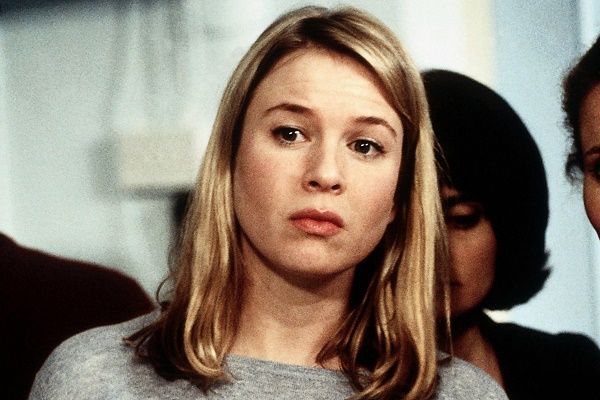 Actresses aging has always been a discomforting issue in Hollywood. As exactly like in Renee's case it is a shame to see how Hollywood doesn't like the idea that actresses like any other human being, age!
The criticism took to the point when Reene was to appear on Bridgit Jones Baby in 2016. Obviously, Renee looks very different as compared to the Renee of 2001 "Bridgit Jones Diary" movie but to call Renee unrecognizable is just pure discomfort of Hollywood with her aging.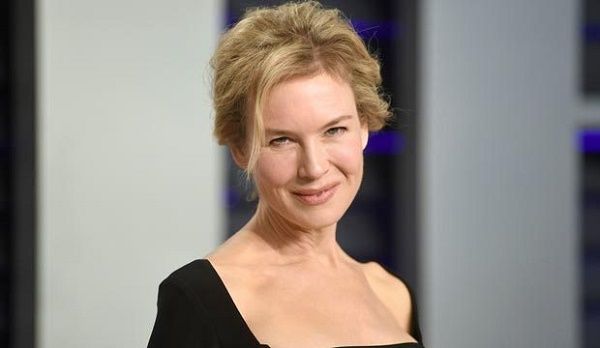 Many blamed her for her surgical procedure, which she has consistently denied to. Renee is getting old and with the amount of weight, she has lost it is no wonder she looks different but to an extent of the claims that she looks unrecognizable is just pure lie. She does still look like herself, you can not look at her and not recognize her at all.
Many actors have gone through similar kinds of changes. In fact, every person who has lived to the point of 40 and above has noticed the changes in their body and appearance. It is very harsh to criticize only the actresses for something that is as natural as aging.
Also, read about 10 celebrities strictly says no to plastic surgery!!
Renee recalls strangers criticizing her for plastic surgery claims!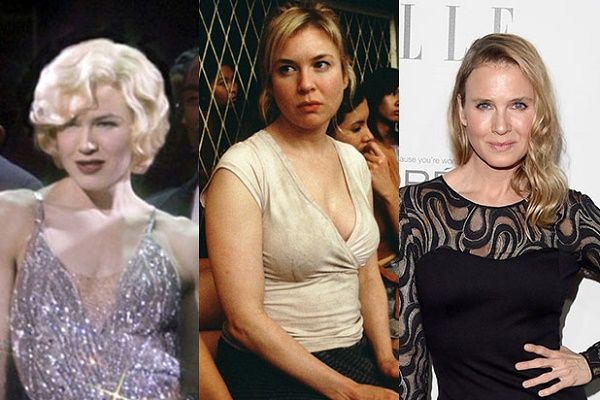 After long years of staying quiet on the criticisms and speculation of her apparent appearance change, Renee finally spoke up about the mental toll it had on her.
With her recent project, Judy getting her back on the movie industry Renee opens up about her personal feelings amidst all the rumors surrounding Renee.
She recalled an instance in London when she heard a stranger commenting about her appearance and calling her stupid. She recalled,
"How could she do that? Why would she go and have surgery on her face like we wouldn't know? She doesn't look like herself, and you can't just do that where you go and don't look like yourself, 'cause we expect you to look like yourself,"
Reene revealed in an interview with Vulture that she was having a very hard time and wasn't keeping herself as one of the priorities. This led her to seek therapy.
Though she didn't exactly say it was due to the plastic surgery rumors she indirectly termed it "International humiliation". However, she is back with an Oscar buzzworthy movie "Judy" and is doing better than never.
Also, read about Plastic Surgery Mishap!! celebrities whose plastic surgery went bizarrely wrong!
Short Bio on Renee Zellweger
Renée Zellweger is an Academy Award-winning American actress and producer. She is best known for her roles in the films 'Cold Mountain', 'Bridget Jones's Diary', 'Cinderella Man' among others? She was engaged to Jim Carrey for about a year. Renée was born in Katy, Texas on April 25, 1969. She was born to father Emil Erich Zellweger, a mechanical and electrical engineer and mother, Kjellfrid Irene, a nurse, and midwife. More Bio…
Sources: ABC, People, Yahoo, Marie Claire, Quartz