What happened between reporter Malika Andrews and Giannis Antetokounmpo? Malika Andrews ESPN career
The Greek professional basketball player Giannis Antetokounmpo walked out of his post-game press conference.  Bucks lost in Game 6 in Toronto. Similarly, the ESPN reporter Malika Andrews who covered the Bucks all season asked a question about the merits of how much experience matters in these tight playoff scenarios.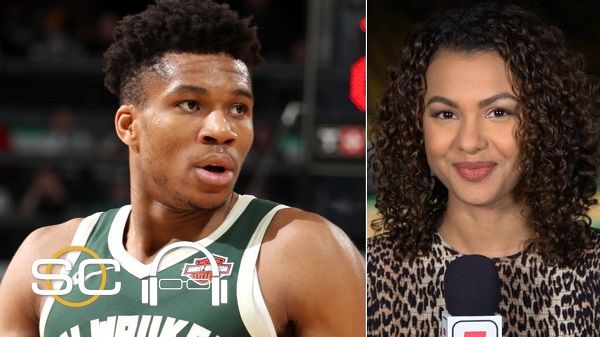 But, he did not answer it and he got up and left. After that, the American professional basketball player was perplexed, to say the least. It was hard for her to get into Giannis's head and figure out what happened. It was whether and what combination was that aggregate frustration over losing the series, a disdain for the question or anything specifically to do with Andrews.
Malika Andrews report on Giannis
Giannis revealed that he was unhappy about the report that Malika wrote. ESPN's Stephen A. Smith said,
"So inside of a 15- to 20-minute period after losing the game, he was made aware of an article that [Andrews] had written where basically she did her homework, spoke to a multitude of people and was thoroughly informed that, again, a lot of his, you know, decision-making as it pertains to his willingness to stay in Milwaukee are tied to reaching the NBA Finals. If Milwaukee's progress towards the Finals is impeded in any way, this season, next season, etc. at some point in time, he's going to want his way out. In a period of 20 minutes, in the immediate aftermath of suffering the most devastating loss of his professional career, he got wind of that story, and he was not happy about it."
The report made by Andrew stated that the possibility that Antetokounmpo may want to leave Milwaukee if the team does not make enough improvements to reach the NBA Finals in the next season. But he has been fiercely loyal to the Bucks and it's fair to wonder about his future.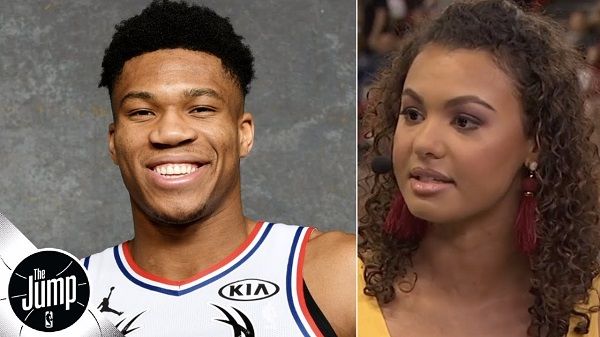 Also read Kelly Nash, Sun Sports Rays Reporter, Takes Amazing Self-Portrait in Boston. Saved herself from a baseball!
Malika Andrews thoughts on Anthony Carmelo
Anthony Carmelo is an American professional basketball player who played for the Houston Rockets in NBA. He is aiming for one more NBA season to say goodbye properly. In an interview, Anthony's trainer Chris Brickley said the 10-time All-Star is better than 60-70% of the NBA and wants to return to the league so that he can enjoy a victory lap.
But the ESPN reporter Malika Andrews disagrees with the statement of Brickley that said Carmelo is better than 60-70% of the NBA.
Malika Andrews life and ESPN career
American reporter Malika Andrews was born in Oakland, California, USA. But she has not revealed her actual date of birth. She is very private when it comes to her family life so she has not revealed any information about her parents and childhood. Malika has a sister named Kendra Andrews. Talking about her education, she attended Portland University and received a bachelor's degree in arts and graduated with honors.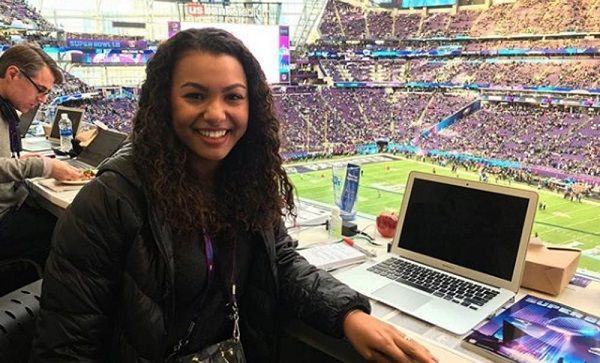 Similarly, she began her career as a reporter for the Chicago Tribune for a year. She is an NBA reporter who appears across the ESPN platforms including ESPN.com, SportsCenter and ESPN Radio. Likewise, she joined ESPN in October 2018 and covers the Chicago Bulls, Milwaukee Bucks, and Minnesota Timberwolves. Likewise, she also covers additional NBA teams and other sports, particularly in the East.
Also read ESPN Anchor, Dana Jacobson declares that she has been a victim of child molestation during her childhood!!
Short bio on Malika Andrews
Malika Andrews is an American NBA reporter on ESPN platforms including ESPN's website, ESPN RadioAndrews, and Sportscenter. See more…
Source: playerswiki, bleacherreport, thebiglead, espnpressroom