Know the response of Jared Kushner to the call out from comedian Hasan Minhaj on Jared's close ties with Saudi Arabia Prince!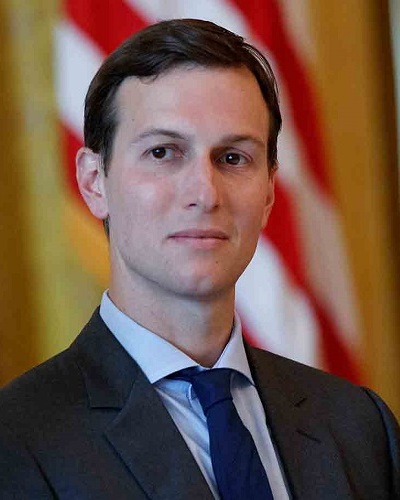 Jared Kushner, it seems, has been having chats on WhatsApp with the Prince of Saudi Arabia. The comedian Hasan Minhaj called out to him to use these ties to get the release of women's rights activist Loujain al-Hathloul. She is imprisoned in the Kingdom. Jared responded! Know his answer here!
Hasan Minhaj and his call out to Jared Kushner
President Trump's son-in-law, Jared Kushner was one of the guests at the Time Warner Center gala. The event was attended by VIPs and other elite guests including Jared, House Speaker Nancy Pelosi, journalist Gayle King, journalist David Muir, actor Dwayne Johnson, singer Taylor Swift, Glenn Close, and Emilia Clarke, and Brie Larson.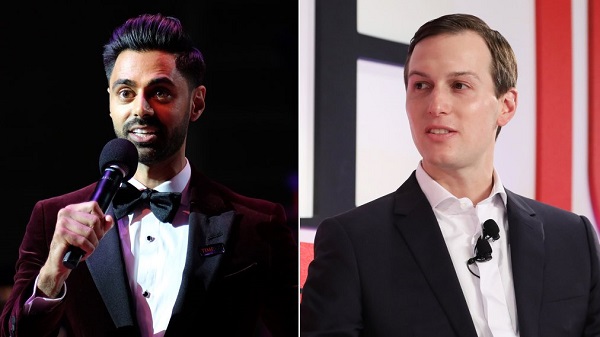 Jared had supposedly chatted with Saudi Crown Prince Mohammad bin Salman via WhatsApp. The comedian Hasan Minhaj spoke at the gala about Saudi activist Loujain al-Hathloul, who had fought to lift the women's driving ban in the kingdom. But she is now in prison and the jail authorities are allegedly torturing her as well.
Hasan urged Jared to use his influence and get the woman activist released from prison. He said:
"I know there's a lot of very powerful people here, and it would be crazy if there was a high-ranking official in the White House that could WhatsApp MBS and say, 'Hey maybe you could help that person get out of prison because they don't deserve it. But hey, that person would have to be in the room. It's just a good comedy premise,"
As Haasan made this statement, everyone turned their heads and looked at Jared instantly since they knew whom Hasan is hinting at. But the White House Senior Adviser, Jared who was just a few tables away from the speaker kept his composure at that time.
Jared has been under fire from the opposition and Democrats for using WhatsApp to communicate with Mohammad bin Salman. They consider this a potential breach of federal law.
You may like to read Hasan Minhaj is happily living life with their wife but keeps their marital life. Were dating since high school!
Jared Kushner and his reply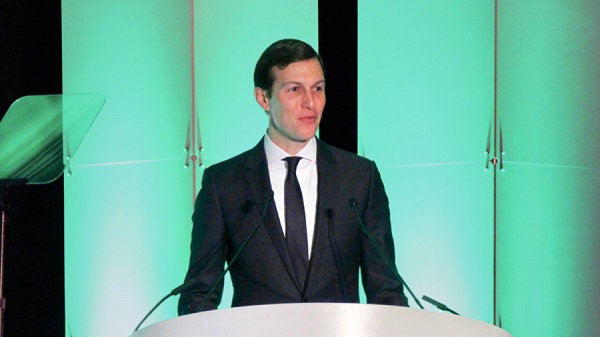 Hasan had on an earlier occasion criticized Mohammad bin Salman. Hence in response, the Saudi Arabia authorities pulled his show from Netflix in Saudi Arabia.
Jared Kushner maintained his cool when Hasan called out to him in front of so many dignitaries at the Times' 100 Gala. Hasan did not directly speak to Jared on this matter. But later Page Six decided to contact Jared and find out his reply to Hasan's call out.
Jared replied that his main concern now was "advancing America's interests in the region". But he disclosed that he had spoken to Mohammad bin Salman about journalist Jamal Khashoggi's murder and the treatment of al-Hathloul. Jared said:
"I will continue to put pressure on privately."
When queried about action from Mohammad bin Salman, Jared quipped:
"We'll see."
Jared Kushner and his earlier talk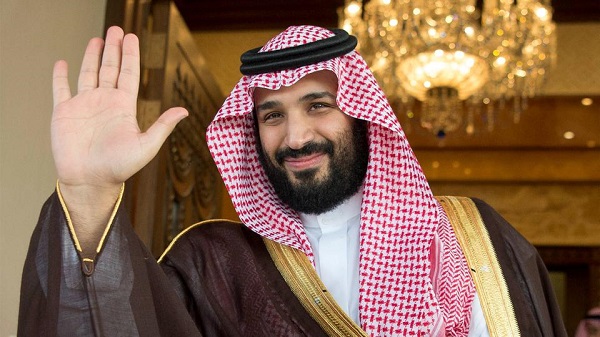 Jared had said before that he is not going to dispute with Saudi Arabia about Jamal's murder. He labeled it as a tragedy. He had asked the Prince to be transparent with the results of the investigations and also hold accountability at the top.
Jared was at the Time 100 Gala alone without his wife Ivanka who was at home in Washington DC with the children. At the Gala, Jared was otherwise cheerful and having an amicable conversation with Jimmy Fallon, Trevor Noah, Ronan, Mia Farrow, and even Nancy Pelosi for that matter.
Also read "Language, even more than color, defines who you are to people."-Trevor Noah's a man from South Africa who is a comedian, writer, producer, political commentator, actor, and television host!
Short Bio on Jared Kushner
New Jersey-born Jared Kushner is the Son-in-law of the current President of the U.S. (Donald Trump), Jared is an American real estate investor and devel, oper, and publisher. He is known for his then-most expensive purchase of single-building property, "666 Fifth Avenue" for $1.8 billion. He also served as the senior advisor for Trump's Presidential Campaign.
Presently, he serves as the senior advisor to the President of the United State of America, Donald Trump. More Bio…
Source: Fox News