Retired Verne Lundquist Returns To March Madness. And also revealed about his marital life with his wife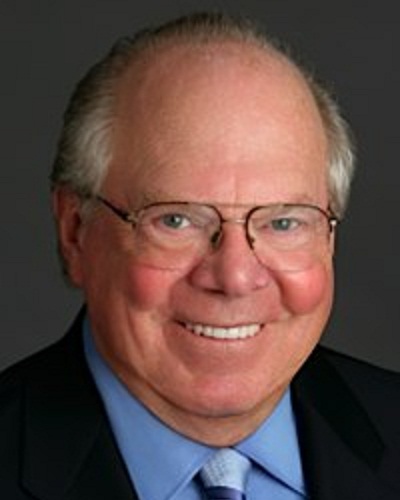 Verne Lundquist Return To March Madness
CBS's broadcaster Verne Lundquist returned for March Madness in March 2017 as CBS and TNT needed their employees the most at that time. And Verne had done the broadcast of the Basketball game along with his broadcast partner Jim Spanarkel. While broadcasting the game, he was hit by the basketball on his face, when West Virginia's Teyvon Meyers did a carom hit as a warmup shot.
Verne reacted in the following manner on the replay clip of being hit by the basketball. He said:
"Oh, that hurts on replay, it's a tougher sport than I thought. That was Tavon Meyers, No. 0 at the time. I got him back. I went out and tore his jersey so he had to change to No. 22. … You gotta come tough and ready with these guys."
Following the initial goodbye from CBS, Verne surprised everyone with his return in March Madness; and talking about his return, back on March 18, 2017, he said,
"I'm not going into hiding. I'll see all of you during March Madness, and I'll yell at you from the 16 tower [the broadcast tower that was moved from one side of the 16th hole to the other, in order for Lundquist to better see the ball later in the day] at The Masters."
In December 2016, CBS Sports made the announcement that Verne Lundquist would not be the voice of play-by-play of the SEC on CBS following his retirement on December 10, 2016. And in honor of Verne, CBS gave a tribute with a video and bid him a tearful goodbye.
Verne had highlighted his most significant years while being a part of SEC on CBS. Keeping the height of the career fresh in his mind, he said,
"Being a part of the SEC on CBS since 2000 has been the most significant assignment I've been given in my more than five decades in this business, now, it's time to step back and take in the aroma of those tulips, those roses, and those daffodils that friends have been telling me about for years. In 2017, I'll happily step aside from college football and welcome Brad to the booth."
Verne continued,
"I've known Brad for more than 30 years and have always admired his work ethic and his on-air presence. He shares the same passion for college football that I do. The SEC on CBS is in great hands. Brad and Gary will form a great partnership in the years ahead."
Moreover, chairman of CBS Sports Sean McManus spoke volumes about the contribution of Verne and said,
"Verne has set the standard for college football broadcasting, together with Gary Danielson, he has played a key role in making the SEC on CBS the highest-rated college football package in America. After an incredible 17 years, he will be handing the reigns off to Brad, who in his own right is highly acclaimed and respected as one of the premier play-by-play broadcasters in the business. I am very pleased that Verne will still have a prominent role in our college basketball and major championship golf coverage. We are fortunate to have one more football season to appreciate Verne's one-of-a-kind storytelling as we pave the way for a seamless and smooth transition to Brad."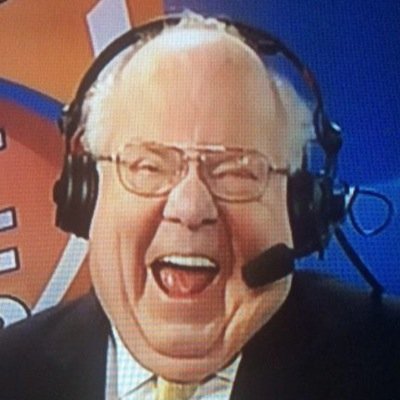 source: Twitter (Verne)
Revealed about their marital life
Verne Lundquist had met his wife Nancy Lundquist in an upscale bar, Dallas in the year 1980. The pair got married two years later on April 8, 1982.
In Verne's words,
"We met in a bar — and I hasten to add it was an upscale bar in Dallas. It was a place called Arthur's. I walked in after I did the 10 o'clock news (at WFAA-TV in Dallas) and I just didn't want to go home. Nancy and her date were at the bar and her date recognized me from local television and invited me over to have a drink. He introduced me to his date and her name was Nancy Miller. It was their first date, a blind date. So we sat and chatted and her date, Raymond Willie, said to me, "Listen, I know you are single. I'm going to fix you up with a friend of mind and we can all go to dinner." He looked at Nancy and asked her, "What are you doing Thursday night?" She said, "Nothing." He said, "Good, you'll be my date and we'll fix Verne up with this schoolteacher friend of mine and we'll go to dinner." Meanwhile, I'm looking at Nancy thinking she is the prettiest thing I have ever seen in my life. So, Raymond finally left to take care of his business and I asked Nancy, "So, how involved are you with Raymond? She said, "Oh, this is our first date and it's a blind date." So I said, "Well forget what he is talking about on Thursday night. What are you doing on Saturday night?" She said, "I think I am doing whatever you are doing."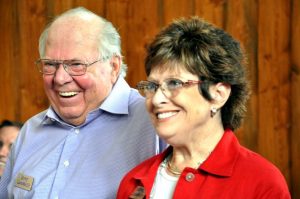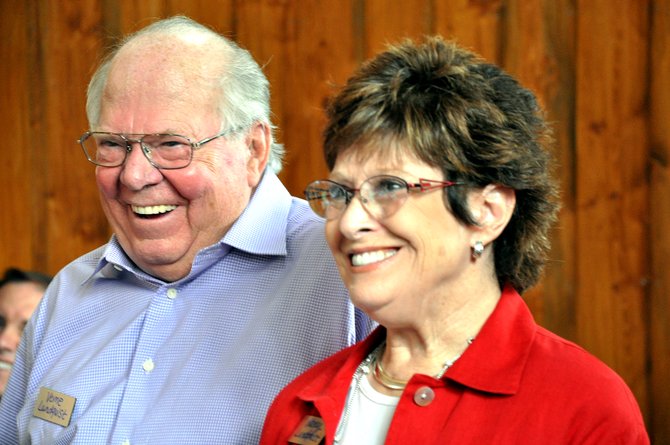 source: Steamboat Pilot (Verne with wife)
Short Bio on Verne Lundquist
Verne Lundquist is an American sportscaster, currently employed by CBS Sports. He was the lead play-by-play announcer for CBS Sports' coverage of college football before declaring Army vs Navy on December 10, 2016, his final game. Lundquist also calls play-by-play for the networks' coverage of NCAA Basketball (including the NCAA Men's Division I Basketball ( including the NCAA Men's Division I Basketball Championship) and provides commentary for the Masters and the PGA Championship. More Bio…