Reunion? Lesbians Tana Mongeau and Bella Thorne spotted hanging out!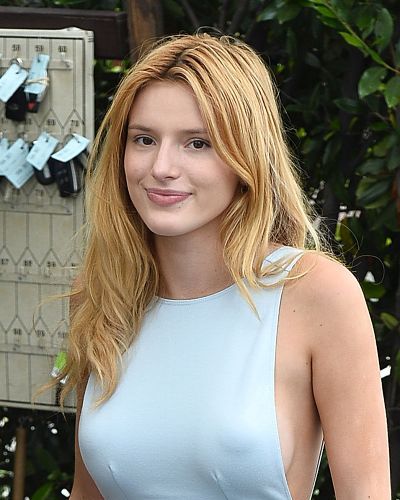 Are they back again in a relationship? Tana Mongeau and Bella Thorne who split in February 2019 were spotted together again.
Are Tana Mongeau and Bella Thorne dating again?
The lesbian girls Tana Mongeau and Bella Thorne were spotted together once again sparking reunion rumors. Both have broken up with their boyfriends. They were hanging out and seems to be cozy. Both Tana and Bella shared a picture on their respective Instagram. In the picture, Tana was seen pretending to lick Bella. Bella was in a red bra and round sunglasses. Bella wrote and clarified on this post:
'We ain't back together but we hangin'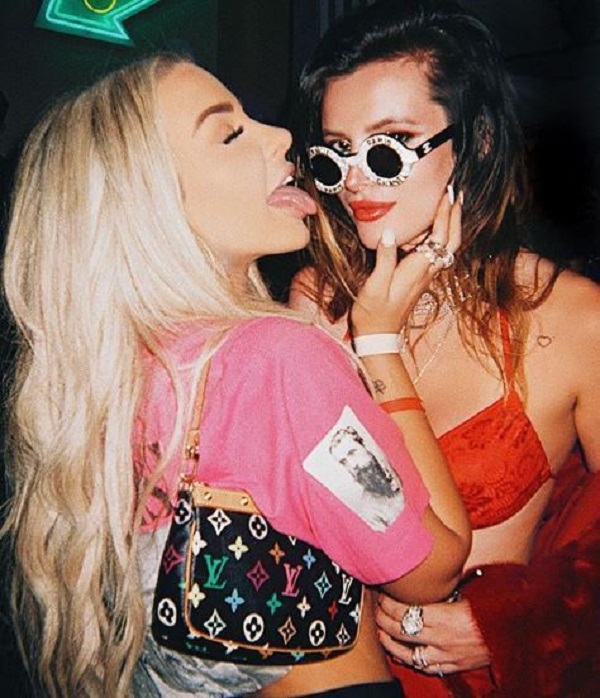 But Tana was excited and captioned the picture:
'can't really imagine a world where i don't love you.'
About the dateline of the relationship of Tana Mongeau and Bella Thorne
YouTuber Tana Mongeau and actress Bella Thorne were dating for more than a year. Both are bisexual and Tana was simultaneously dating Brad Souza while Bella was in a romantic relationship with Mod Sun. The couple met at a music festival. Tana asked Bella to kiss her for a viral stunt. Tana who initially identified herself as straight began doubting her sexuality. She admitted:
'Instantly I was mesmerized."

'My entire life I 100% was like "I'm straight, I like d***, I like d***, I like d***", and then I met Bella Thorne.'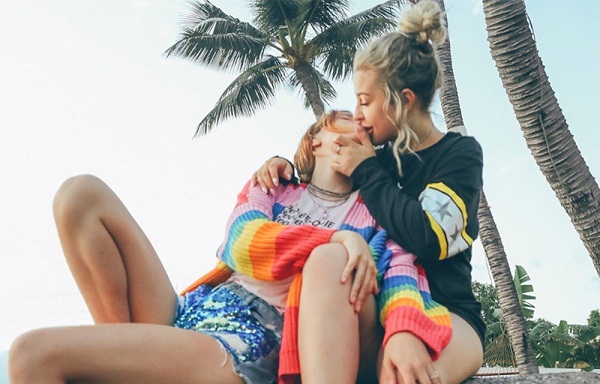 But in February this year, Tana and Bella broke up. She posted on her social media for her fans:
'Tana and I aren't together anymore, pls stop asking. We love U guys.'
After this split, Tana broke up with Brad and accused him of cheating on her. Bella also split from Mod Sun whom she had dated for over two years.
Bella Thorne and her partners and sexuality
The actress Bella has been in multiple relationships with both males and females. In the past, she dated Scott Disick, Chandler Parsons, Sam Pepper, Charlie Puth, Tyler Posey, Gregg Sulkin, Ryan Nassif, Brandon Thomas Lee, Tristan Klier, Cody Simpson, Garrett Backstrom, Kenton Duty, and Jake T Austin. She is open about her sexuality and had told New York Post:
'It's definitely really intriguing and quite beautiful that you can open yourself up to have this kind of fluid relationship between three or four or five or however many people.'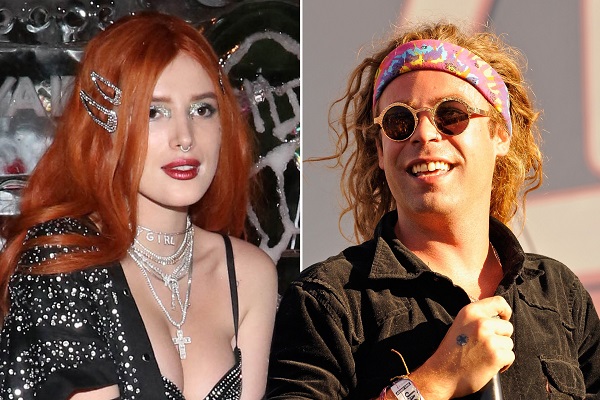 She continued:
"We just kind of love each other. I don't know that I could put a word on it like 'polyamory' because polyamory has its rules and its specifications, and I don't know that I would specify these two relationships under any certain box."

"But just know that it's awesome/ I really am living the best of both worlds."
She came out as bisexual in 2016. When in March 2018, one of her fans asked her on how she told her parents about her sexuality,
Bella had answered:
"I didn't tell my mom…I just came out on twitter but I figured she already knew. My dad on the other hand…he's been gone for awhile."
She wants people to be honest about their feelings and not hide them. She tweeted:
"Honesty and bluntness. You can't hide who you are forever and be happy… be strong boo. "
Source: Metro UK, Revelist, ranker