Revealed! Charlie Sheen: his high-risk behavior, his HIV positivity and the various legal suits against him!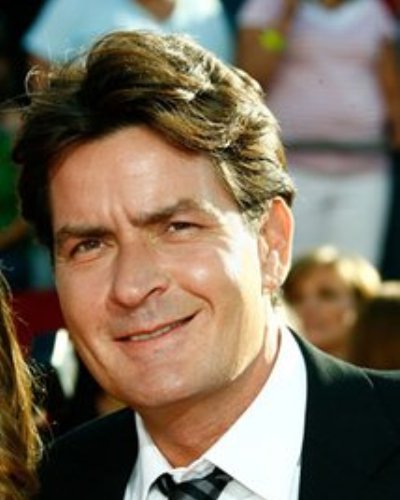 New lawsuit against Charlie Sheen
A suit has been filed in the Los Angeles County Superior Court on 22nd June 2017 by an ex-lover against a person (whose name has not been mentioned in the suit but it is Charlie Sheen) for lying about his HIV (human immunodeficiency virus) positivity and thereby exposing her to the risk of contracting the disease during unprotected sex.
US Weekly has obtained the court papers and it says that the female had sex with the defendant not knowing about his infectivity.
The plaintiff further states that the defendant had discussed his HIV status on television on 17th November 2015 and on 21st June 2016.
These two dates are the same dates that American actor, Charlie Sheen had appeared on 'Today' show and declared that he was HIV positive.
Hence it is assumed that the unnamed defendant is Charlie Sheen and the plaintiff is one of his ex-girlfriends. The girl is identified as Jane Doe, a Russian émigré.
She supposedly has met Charlie Sheen in early September 2015 and soon the two entered into a romantic and sexual relationship with each other.
Jane Doe and her allegations
Jane Doe has mentioned in the court papers that she had asked Charlie Sheen before engaging in any sexual activity with him whether he had any sexually transmitted disease (STD).
She further adds that he had answered in the negative and said that he was fine and that she needs to trust him on it.
Providing further elaboration, Jane Doe has said that Charlie Sheen had employed latex condoms during the vaginal intercourse but they had used no protection during the oral sex.
They had the first unprotected sex on 26th October 2015. Jane Doe adds that it was after this that Charlie Sheen threw a bag of pills on the bed and informed that he was HIV-positive.
Jane Doe rushed to an emergency clinic the next morning but was told that the pills that Charlie Sheen has given her were not enough to prevent the transmission of the deadly virus.
She said that she confronted Charlie Sheen a few days later and was told that it was his nobility that he had told her about his status at all.
It is unclear whether Jane Doe has indeed acquired the disease or not. The ex-fiancee of Charlie Sheen, Scottine Ross had filed a similar suit against Charlie Sheen in December 2015, a month after his first public revelation on TV.
Charlie Sheen's announcement about his HIV positivity
Charlie Sheen had come out first about his HIV status in November 2015. In an exclusive interview with NBC's Today' show, Charlie Sheen told Matt Lauer:
"It's a hard three letters to absorb. It's a turning point in one's life," 
Charlie Sheen revealed that he came out in order to end the smear campaigns and the ongoing blackmails. He said:
"I have to put a stop to this onslaught, this barrage of attacks and of sub-truths and very harmful and mercurial stories that are about me, threatening the health of so many others that couldn't be further from the truth," 
He said that he had confided in a few but had to shell out almost $ 10 million to keep it a secret. Sheen said:
"What people forget is that that's money they're taking from my children. I trusted them and they were deep in my inner circle, and I thought they could be helpful. My trust turned to their treason."
He added:
"That's my goal. That's not my only goal. I think I release myself from this prison today,"
He admitted knowing the diagnosis in May 2011 but is not aware as to how he got the disease. He probably believes that he might have got it from two unprotected intercourses or from a transsexual whom he had hired to come to his house in LA.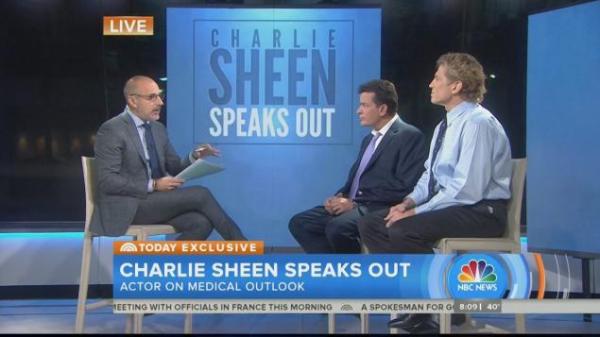 What does the doctor of Charlie Sheen say?
Dr. Robert Huizenga, Associate Professor of Clinical Medicine at the University of California, Los Angeles is Sheen's physician.
He said that Sheen has HIV but not a full-blown disease or AIDS (Acquired immune deficiency syndrome).
Sheen is on 4 anti-retroviral pills per day. He said that Sheen runs the risk of slipping into depression or drug abuse. Sheen had contemplated suicide after diagnosis.
But hopeful of the anti-retroviral drugs and with his family support, he decided to not go ahead with it.
Charlie's current routine
Sheen has rejoined films. Sheen was a womanizer who used to boast that he had bedded 5000 women. Even after he knew the HIV diagnosis, he had slept with 200 women, it is claimed.
He has now turned a bit philosophical and spends more time with his family. He also parties with his supporting friends but without indulging in wild sex or any other high-risk behavior.
Sheen has been married three times. He has five children; daughter Sandra, 21 with his high-school sweetheart Paula Profit, daughters Sam (11) and Lola (10) with second wife, Denise Richards, and twin sons (Bob and Max, 6) with third wife, Brooke Mueller.
He was engaged to adult film star Scottine Ross (Brett Rossi). But after 8 months in October 2014, the engagement was called off.
Sheen also promotes LELO HEX condoms. In the advertisement, Sheen is seen making an emotional plea to use condoms. Sheen also is involved in various awareness programs for HIV. He is involved with a lot of charitable work.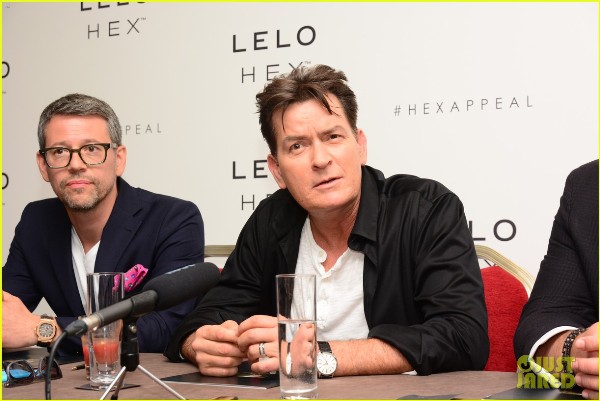 Short bio on Charlie Sheen
Charlie Sheen is a famous American movie and TV film actor. He is best known for his roles as Charlie Harper in the series Two and a Half Men (2003-2011) and Charlie Goodson in the series Anger Management (2012-2014).
Sheen was the highest-paid American TV star on a network primetime show until he left Two and a Half Men. In early 2017, Sheen publicly revealed that he is HIV-positive. More info…