Revealed: David Beckham: His red carpets walk with his son, his birthday and his obsessive compulsive disorder!
The family affair on the red carpet
David Beckham was recently sighted at the London premiere of the fantasy film 'King Arthur: The Legend of the sword' movie on 10th May 2017. This great English former professional footballer walked the red carpet with his 18-year-old son, Brooklyn Beckham. David Beckham plays the role of Trigger in the movie. The sight was worth seeing with father Beckham in slick-backed hair and a tailored suit while son wore a stylish tee and pleated olive trousers. A family added flavor makes the occasion even sweeter! Director Guy Ritchie said that David Beckham wears a prosthetic nose, rotten teeth and is with facial scars in the film. Talking about Beckham, Ritchie says:
"He's the most wonderful man. That's the only way it can work. If there's too much good-looking Beckham going on, he could distract you."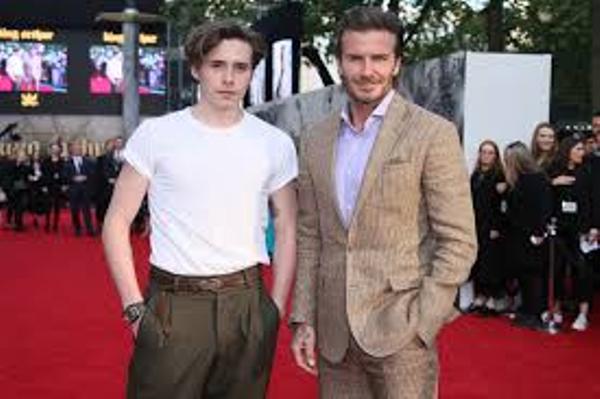 The family filled birthday
On 2nd May 2017, David Beckham celebrated his 42nd birthday. Like the previous birthdays, he decided to keep it low key and a family affair. His wife, Victoria Beckham shared a photo with her daughter, Harper on the Instagram. The mother-daughter duo was seen blowing kisses. Victoria Beckham wrote:
"Happy birthday daddy! From your two favorite girls!! We love u so,so much xX kisses from mummy and Harper x"
His eldest son, Brooklyn wrote the birthday message:
"Happy birthday xx love you so much ❤@davidbeckham"
His second son, Romeo Beckham shared a balloon-filled photo of him embracing his father revealing his father's back with the namesake tattoo. He wrote:
"Happy birthday to the best and coolest dad ever I hope you have the best day possible!! Love u lots ❤,"
His youngest son, Cruz Beckham wrote:
"Dear Dad Happy birthday.I hope u have an amazing day!! U r the best dad in the ????????"
There was a small party at home with birthday cake and all. Victoria also posted a photo of her husband with the birthday cake and candles. She further wrote:
"Happy birthday @davidbeckham we all love u so much x #specialday! X VB ????"
What more does a person want than the presence and wishes of his whole family on the occasion of his birthday?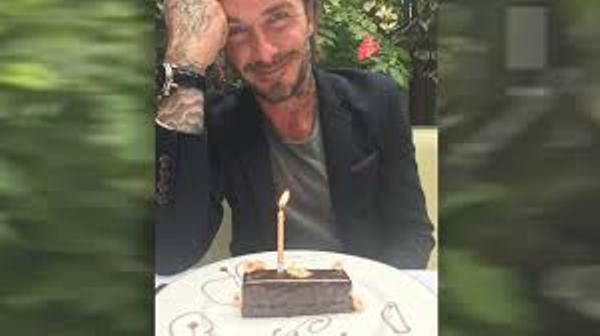 His obsessive-compulsive disorder
David Beckham has been diagnosed with the obsessive-compulsive disorder that is known to afflict 1 in 60 Britons. In this, the person has an unstoppable cycle of repetitive behavior. The severity may range from mild to debilitating. David Beckham has admitted that he keeps rearranging his hotel room or the soft drink cans in the refrigerator so that 'everything looks perfect'. He said in one interview:
"I've got this obsessive compulsive disorder where I have to have everything in a straight line or everything has to be in pairs. I'll put my Pepsi cans in the fridge and if there's one too many then I'll put it in another cupboard somewhere".
He needs to put all things in symmetry or in a line or in pairs so that they ar perfect. He has tried in vain to overcome this problem. David Beckham said:
"I would like to. I've tried and can't stop." 
David Beckham also likes to be tattooed since he enjoys the pain.
He disclosed that his wife calls him a 'weirdo' due to this condition.
Victoria Beckham also revealed:
 "He's got that obsessive compulsive thing where everything has to match. If you open our fridge, it's all co-ordinated down either side. We've got three fridges – food in one, salad in another and drinks in the third. In the drinks one, everything is symmetrical. If there's three cans, he'll throw one away because it has to be an even number. "
David Beckham said that his teammates at Manchester United knew about his condition and would deliberately disarrange the things in his room to anger him.
One of the spokespeople for the charity OCD-UK said:
"Young men in particular are often reluctant to come forward and ask for treatment, so to have someone like David Beckham come out and talk about it is very good."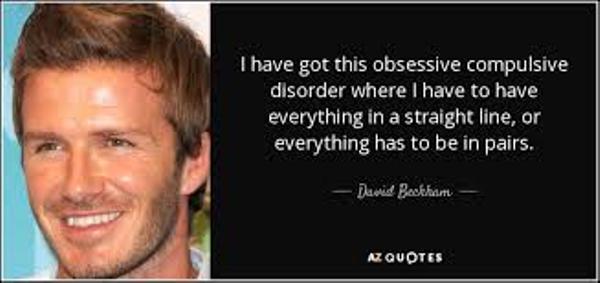 Short bio on Brooklyn Beckham
Brooklyn Beckham is the son of famous soccer player David Beckham. He has his own identity from his career, taking a shape, as he has done many television series. More bio…