Revealed: George Michael's honor by Polish LGBT society, his bisexual life and his last few years!
A befitting tribute!
The United LGBT community of Poland has recently released a campaign video in which they have used George Michael's song medley. The LGBT activists consider George Michael as their hero and have said that he is the greatest gay artist of the present time. The video has been uploaded on YouTube and promoted on Twitter with the hashtag#Polandwakeup. In the video, a popular Polish gay couple, Jakub and Dawid, mime to George Michael's songs. The two actors in the video had plans to tie the knot this June but since same-sex marriages are illegal in Poland, they would head to Portugal for the wedlock. The campaigners want the video to reach the international audience so that the Polish government might understand and feel pressurized to legalize same-sex marriages. Poland's current nationalist government is close to the Catholic Church and against gay unions. It restricts gay rights and does not support them. Though a European Parliamentary Resolution (2007) lashed out at the rising homophobia in Europe especially in Poland, it did little to clear the emerging environment of racism, xenophobia, and homophobia in that country. The video has also requested the Polish authorities to restrain the public leaders from badmouthing the gay people and stop the spreading hatred wave against the LGBT community in Poland. This George Michael video was supported by gay celebrities from Poland such as dancer and singer Wiktor Korszla, vloggers Piotr Sokolowski and Pawel Dworak, hairdresser Tomasz Bozek, campaigners Marek and Jedrzej Idziak-Sepkowski and drag queen Charlotte Drag Queer and Aldona Relax.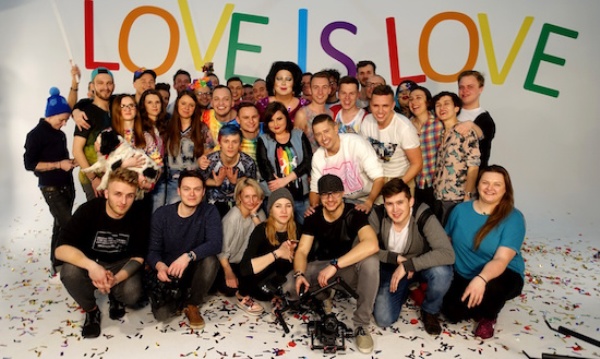 George Michael's bisexuality
The English singer-songwriter George Michael was one of the finest music artists and up to his death more than150 million copies of his records were sold globally. His father, Kyriacos "Jack" Panayiotou, was a Greek Cypriot restaurateur while his mother Lesley Angold was an English dancer. In early life, Michael used to fantasize about females, but at puberty, he realized that his sexual inclinations were more towards men. He felt that his father's absence due to work and his closeness to his mother might be the reason for it. He told his close friends and his sister Melanie about his bisexual feelings. He had relations with a few women initially but it was when he fell in 'true' love with a man that he realized that he was gay. He had dated actress Brooke Shields, model Pat Fernandez and makeup artist Kathy Jeung. He did not want to cheat on his female companions but at the same time did not want to tell them he was bisexual. So he stopped having sex with women. His early girlfriend Chinese-American make-up artist Kathy Jeung knew about his bisexuality. In 1993, George Micheal got close to a Brazilain dress designer called Anselmo Feleppa but six months into the relationship Anselmo was diagnosed with HIV positivity. George Michael was petrified and thought that he too has acquired the disease. In 1993, Anselmo died of AIDS-related brain hemorrhage. George Michael was grief-stricken and it took him three long years to come out of this sorrow. In 1997, he lost his mother whom he loved too much to cancer. George had not disclosed his homosexuality to the world since he feared that it might hurt his mother. In 1996, George Michael got into a relationship with an art dealer from Dallas, Texas named Kenny Goss. They co-owned homes in Dallas, Oxfordshire and at Highgate, London. However, in 2009 they separated. George Michael started a relationship with Fadi Fawaz, a Lebanese-Australian celebrity hairstylist and freelance photographer in 2012. This partnership continued until his death on 25th December 2016. It was Fadi Fawaz who first found that George Michael had died in his sleep on that fateful morning.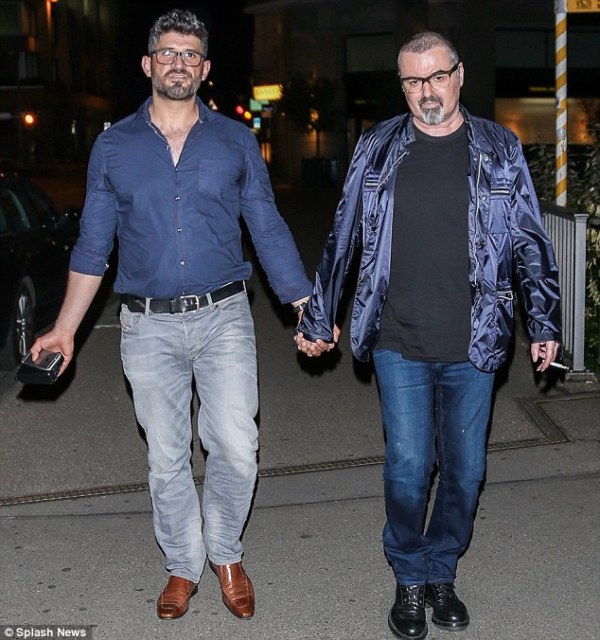 George Michael's last few lonely years
George Michael shot to fame as a member of the music duo Wham! His music albums made it to the top lists of Billboard and he won many coveted awards for it. But since 2004, he stopped making much of music. He did some tours and concerts but most of his time he would spend indoors. Kenny Goss sold an interview to The Sun Magazine wherein he has talked at length about the singer's last few years of life. Kenny Goss mentioned that George Michael had taken to drugs and alcohol and was deeply into it. He set himself into a mundane life in flannel pajamas and used to binge on television, takeaways and cheap ready meals picked up from the supermarket. He became increasingly shy and would even hesitate to sing in front of his friends or family. Drugs and alcohol might be partly responsible for this downfall. He did not like the fame and remained hidden from the world. He would sleep alone and would spend his time calling chat shows and news channels to correct the stories they were reporting about himself. Kenny Goss admitted:
"He liked being at home, behind closed doors. He did not like being "George Michael".
Kenny Goss had tried his level best to make George Michael get up and face the world but in vain. Kenny would also flush his drugs down the toilet, but it did not work. George led a sad lonely life and was gripped by insecurity. He had a constant fear of losing his loved ones and refused to fly in planes since the 9/11 terrorist attack in the USA. He was intermittently arrested for drunkard driving, drug possession and the like. He had somewhere down the lane lost his will to live. Kenny Goss felt that despite a love for children, George would not have been able to take care of a family. Kenny said:
"It would have driven him crazy, the anxiety. My God, he was such a worrier." 
In 2011, George Michael disclosed on stage before one of his performance that he has split from Kenny Goss for 2 years. Talking about his ex, he said:
"I love him very much. This man has brought me a lot of joy and pain. My love life has been a lot more turbulent than I've ever let on, and I'm so sad about my relationship with Kenny. I'm sorry for any pain."
George Michael slowly slipped into depression from which there was no comeback. He fell more into the net of drugs to escape from the reality. Though George started a new relationship with Fadi Fawaz, he could rise out of his psychological problems and addictions. He was found dead in bed in the wee hours of the morning of Christmas eve 2016. May his soul rest in peace!