Revealed! Keith Thurman and his personal visit to Nepal for his new Nepali girlfriend and more! Read on it here!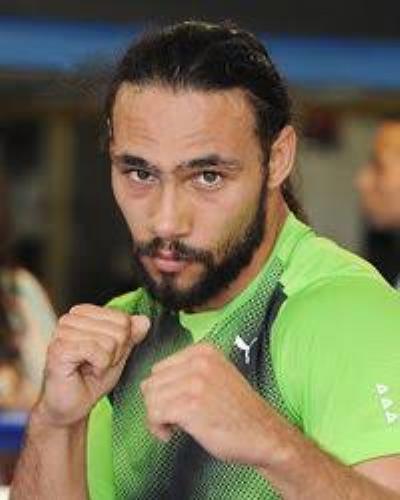 Keith Thurman- welcome to the Himalayan country
American professional boxer Keith Thurman is on a personal visit to Nepal. The boxer flew in on 26th June 2017 to Kathmandu. He is there for personal reasons.
He was received and welcomed at the Tribhuvan International Airport, Kathmandu by Nepal's seven-time National Champion, Manohar 'Max' Basnet.
Manohar Basnet seemed happy to meet this world champion. He grinned as he posed for photographs with Keith Thurman.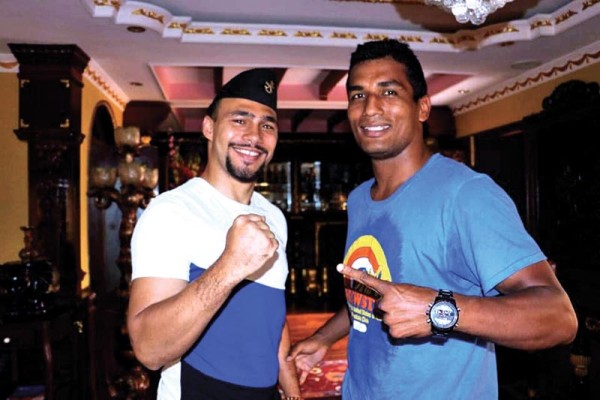 Manohar Basnet said:
"Although this is his personal visit, Thurman agreed to take some time out of his schedule to meet our boxers. I am taking him to the Total Fitness to have a session with all the participants of the Champ of Champions and I believe the boxers will have a great time meeting the world champion,"
The meeting with the other Nepali boxers is scheduled for 27th June 2017.
Thurman's Nepali girlfriend
In March 2017, Thurman has revealed to Times Sports columnist Martin Fennelly about his newly found love. He said:
"I got a girl. I met her in Japan. And I went there with my home boy for two weeks. I found a new love."
He met her in Tokyo but did not want to divulge her name. He further disclosed:
"After this fight, I fly back to Japan, go to the U.S. embassy and we get an engagement visa."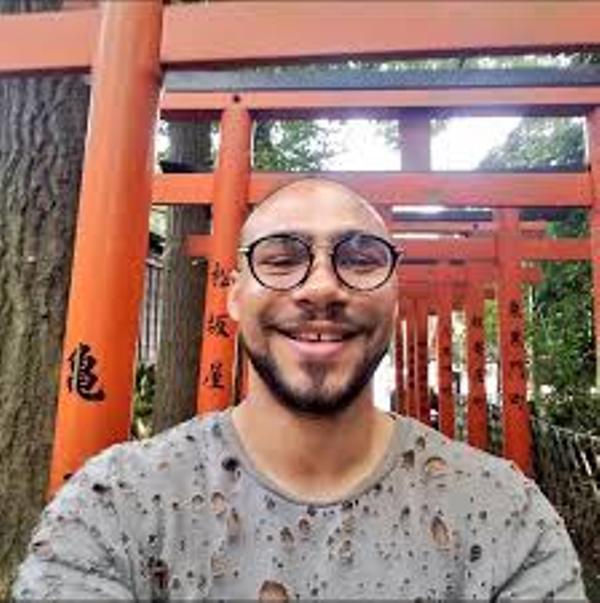 The couple has also traveled to the Maldives together for a vacation.
He also said that she is not actually from Japan. He said:
"She's Nepalese — from Nepal. I'm going to meet her grandma. Got to meet her family in Nepal."
So this probably is the reason that Thurman is visiting the Home of Mount Everest.
The world records of Keith Thurman 
Keith Thurman started his professional career on 9th November 2007 as a light middleweight against Kensky Rodney in Florida. He won this game and floored Rodney. In 2008, he defeated Jamaican Omar Bell.
Thurman also defeated Brazilian Edvan Dos Santos Barros in 2009. He transformed over the years from being just a 'puncher' to a more well-rounded 'boxer-puncher'.
In 2012, Keith Thurman won the WBO NABO super welterweight title, after brutally knocking Puerto Rican professional boxer, Carlos Quintana. Carlos Quintana announced his retirement after this defeat.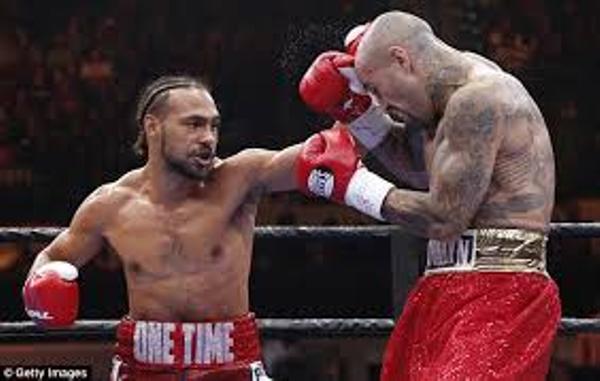 Keith Thurman has currently the unified welterweight (bodyweight between 63.5 to 66.7 kg) world champion. He holds the WBA title since 2013. In 2017, he got promoted to the Super Champion title.
He received the WBC title in March 2017. The Ring Magazine and boxing-dedicated website BoxRec have ranked Keith Thurman as the world's second-best welterweight boxer.
The Transnational Boxing Rankings Board has put Keith Thurman as the third-best in his field. Keith Thurman's nickname is 'One Time'.
He is known for his knockouts and is one of the hardest punchers in the welterweight category. Keith Thurman has defeated great boxers of his time and has a career record of 28-1; 22 wins were by knockouts, 6 were by points and the remaining one was a no contest.
Keith Thurman's thoughts on his second father
Keith's father is an African-American, while his mother is an American of Polish and Hungarian descent. Keith Thurman started learning boxing at a young age and his first amateur fight was when he was just 9 years old in 1997.
The Vietnam War veteran Benjamin Getty had taken 7-year-old Keith Thurman under his belt as a child and provided him with rigorous training. He shaped Thurman into becoming what Thurman is now.
He converted Thurman from a 7-year-old playground terror to a dangerous 20-year-old knockout artist. Dan Birmingham also trained him. The death of Benjamin in June 2009 badly shook Keith.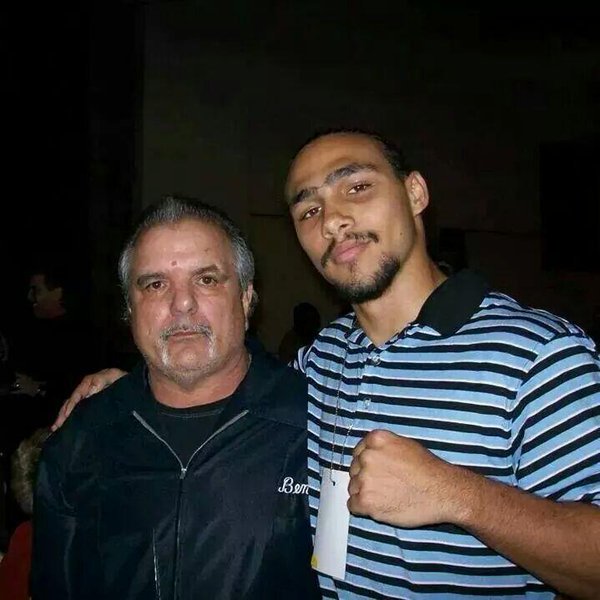 Talking about Thurman, Birmingham said:
"He's very sad. He feels like he lost his second father. Ben was dedicated to him. He's very sad and he's very upset."
Thurman still dedicates his fights to his mentor Getty. He dreams about him and never lets go of a chance to talk about this great man in his life in front of the camera. Thurman has never forgotten Benjamin Getty. He always says:
 'I'm a Ben Getty fighter. I'm a product of Ben Getty.'"
These words of respect and tribute mean a lot to Benjamin Getty's biological son, Chris Getty who now manages Thurman.
Click to read on Professional boxer Patrick Day, 27 dies after a fatal KO in the ring by opponent Charles Conwell!