RHOA Porsha Williams Feud Over Charity in Explosive Season 9 Reunion with Kandi Burruss and Charges!! Porsha all the failed Affairs and Many more!!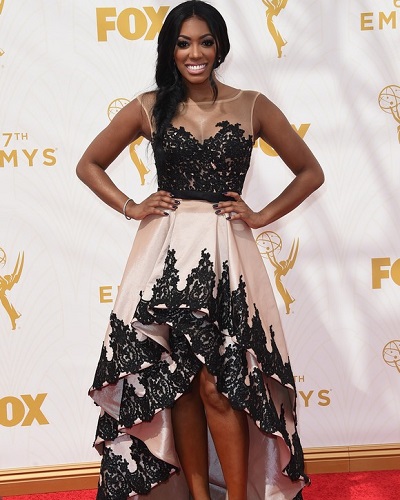 Porsha Williams is a TV Reality show star and has been a topic quite a lot.
She has been accused of an affair, has been charged by the police, and much more.
Porsha and her Nemesis Kandi Burruss have a feud in season 9 of RHOA.
---
Let's find out about all the affairs and arrests in Porsha's life!
Update: Porsha Williams and her fiance Dennis McKinney split and have called off their engagement. The news was shared via an Instagram story stating they are single and unfollowing one another.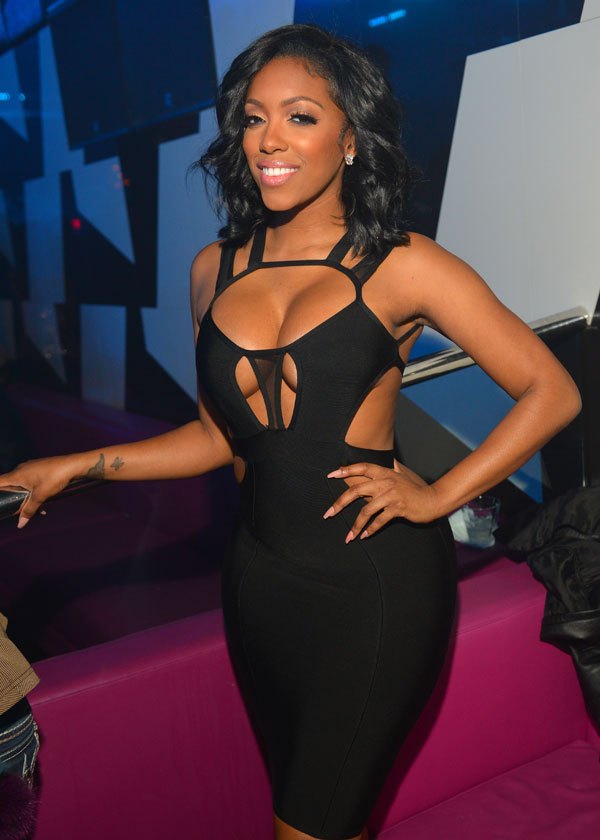 Porsha Relationship Status
Hot and gorgeous William is a divorcee. Previously, she was married to Kordell Stewart. They couldn't go on with their relationship and divorced in 2013. She has also been in a relationship with LeSean McCoy during the year from 2014 to 2016, and Teodoro Nguema Obiang Mangue in 2014.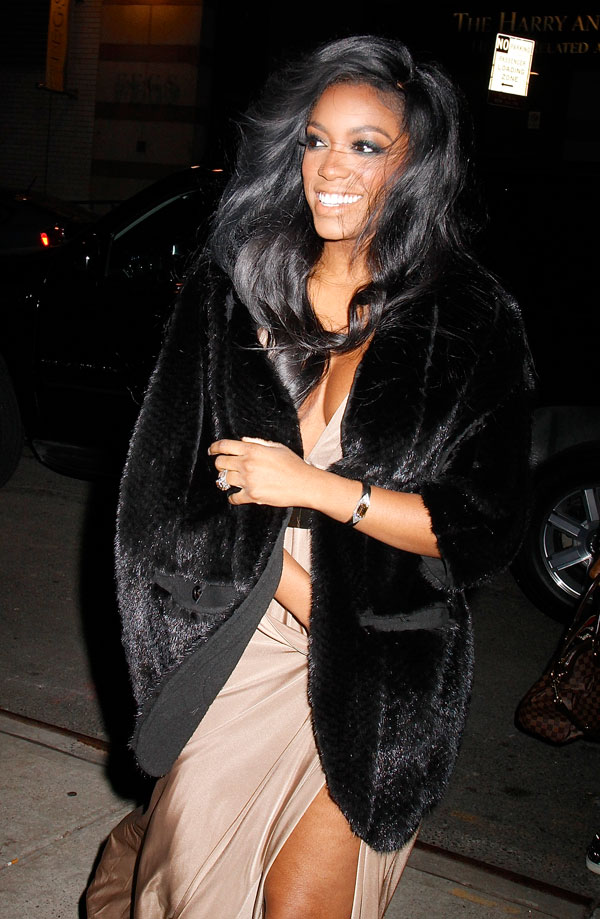 The Feud Between Porsha and Kandi
Kandi Burruss and Porsha Williams got into a heated screaming match over charity, in a new preview for part 1 of the explosive reunion for season 9 of The Real Housewives of Atlanta.
In the preview, host Andy Cohen can be seen asking Burruss, 40 if she believes her former pal Williams, 35, actually attended anger management classes as she claimed she did at the start of the season.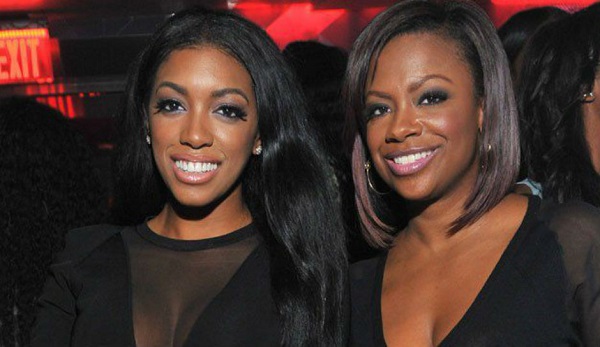 "No," 
was the answer. Posha slams back:
"I'm trying to better myself. All [you] do is think that it's something bad!"
Burruss then reminds Williams of the support she had offered in the past, including the contributions she made during Williams' recent stint on season 15 of The Celebrity Apprentice. Kandi said:
"I've always tried to stick up for you, honey, I even just gave money for her to win on her little game [The Celebrity Apprentice]. I paid her 5,000 dollars. Would you give 5,000 dollars to somebody who —"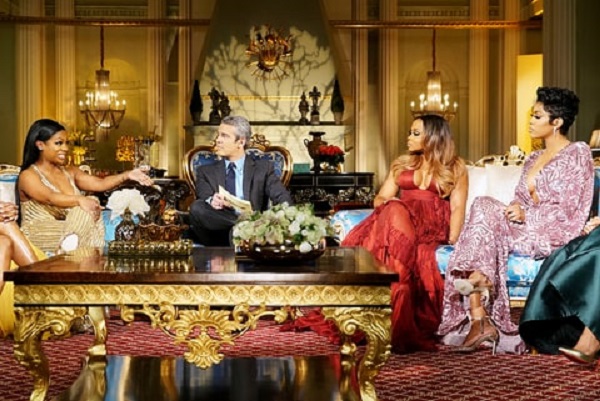 Kandi said:
"That is charity, No, it was for you, honey. I give charity every day. I do charity all the time. I give charity all the time."
But Williams is quick to let Burruss know that her donation cannot in any way help their fractured friendship. She said:
"[So that] gives you the right to mistreat [me]? I can't be bought, Kandi, I'm not gonna be bought into not speaking up to yo ass!"
As fans saw in the first trailer for the dramatic four-part reunion, which dropped on Friday, April 7, the ladies also talk about Williams' previous accusations of Burruss being a lesbian.
Viewers will recall that Williams had questioned Burruss' sexuality and also alleged that the singer-songwriter and husband Todd Tucker tried to drug her in an attempt to have a threesome, which Burruss strongly denied.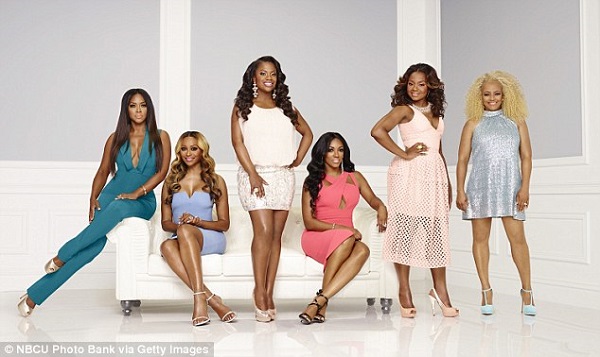 Charges against Porsha
The reality star has been charged with one misdemeanor count of battery, her rep had told E! News, due to the alleged attack on Moore as they taped the reunion special in March.
Williams and Moore got into a "brief, physical altercation," an inside source told the gossip site, after an exchange of words escalated. Moore reportedly had uttered things about Williams' failed marriage to footballer Kordell Stewart.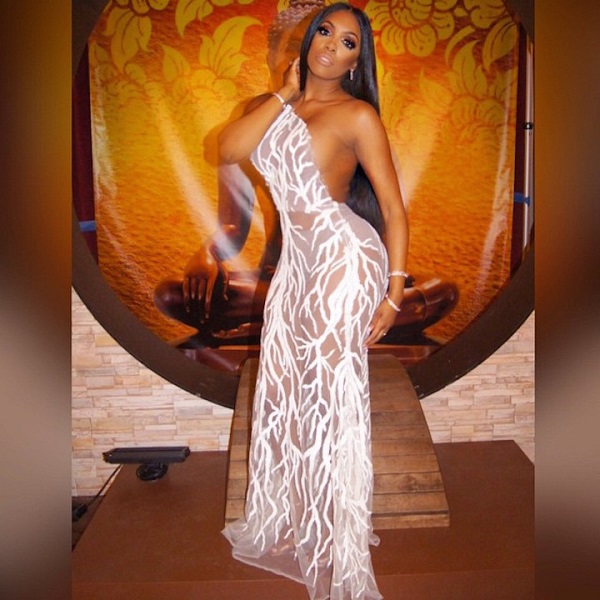 "Kenya had been pushing Porsha's buttons and there was a lot of heated conversation back and forth between them,"
"Finally, Porsha stood up, which led Kenya to stand up. Porsha charged Kenya. There were a few moments of hair pulling, but it was broken up in a matter of seconds. No one dragged anyone across the floor. A producer, security and even Andy (Cohen) stepped in to quickly separate them. It was a joint effort. In the end, no one was hurt."
Moore reportedly alerted the police after the altercation. The fight was captured on camera and it will likely be shown during Sunday's reunion special.
Failed Affairs of Porsha 
In 2011, she was married to the football player, Kordell Stewart in a lavish elaborate wedding function which was completely filmed and broadcast on the television series 'Platimum weddings'.
She had a stepson named son Syre from his previous relationship with Tania Richardson. However, in 2 years, Kordell Stewart filed for divorce from her; a fact which Porsha Williams says she came to know only through Twitter.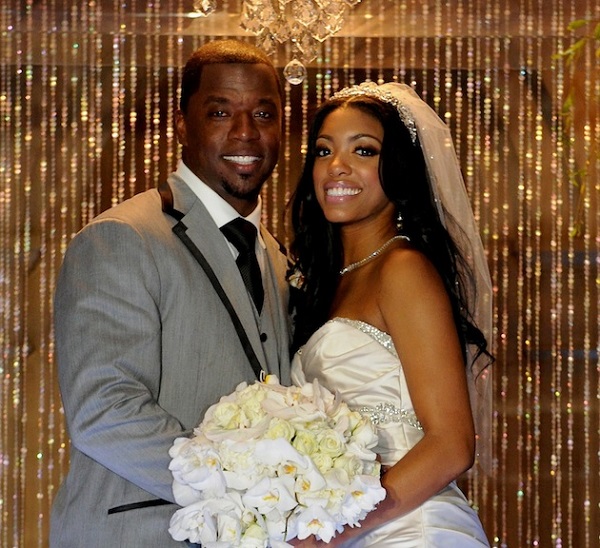 By December 2013, the divorce was finalized but Porsha Williams did not get any alimony or property in this settlement. Incidentally, Kordell Stewart has been plagued by gay rumors for more than 2 decades and these rumors about his sexuality continue unabated in spite of him coming clean on it on several occasions.
Porsha Williams has also been accused by Todd Tucker of having slept with the former cast member, Apollo Nina before he was imprisoned for money laundering. Apollo Nina is the ex-husband of Porsha's best friend, Phaedra Parks.
You may like to read Phaedra Parks has not visited her incarcerated husband Apollo Nida for the last 2 years!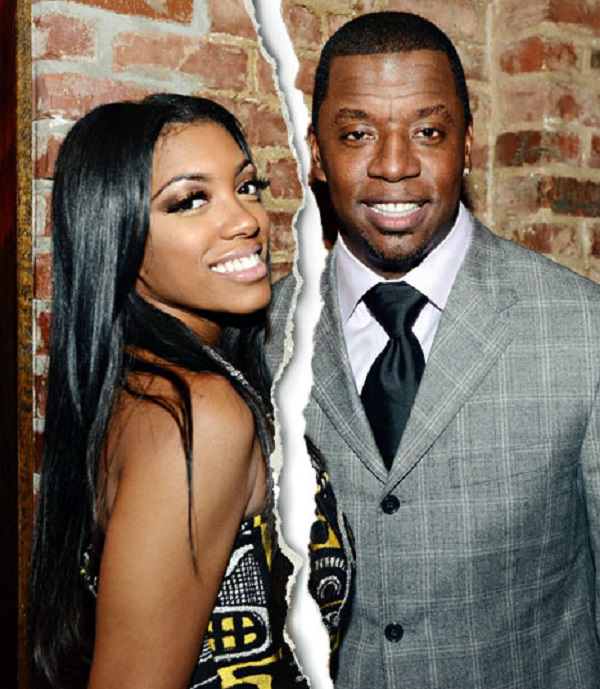 She also dated the son of an African dictator, but this love affair also did not take off. Porsha Williams is also said to have dated a rich, Nigerian married man who had gifted her many valuable items including a Rolls-Royce.
After Porsha started boasting about these expensive gifts to everyone, the 'married' man got worried and dumped her.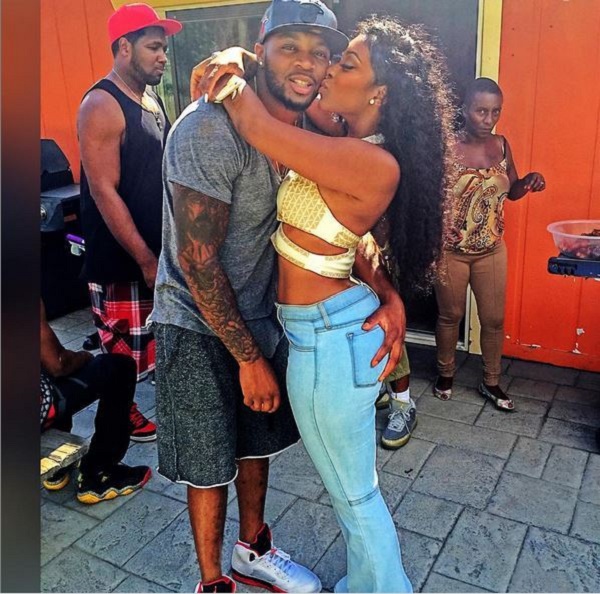 Also read Porsha Williams is hospitalized for pain during her pregnancy due to fibroid complications!
Short Bio on Porsha Williams
Porsha Williams is an American model, actress, singer, and T.V personality. She is extremely prominent for "Dish Nation" (2011), "The Real Housewives of Atlanta" (2008), and "The Apprentice" (2004). She is a hardworking person and has made a respectable position in the American entertainment field. – See more bio at…