RHOBH actress Denise Richards thankful to her fans for picking up her thyroid swelling!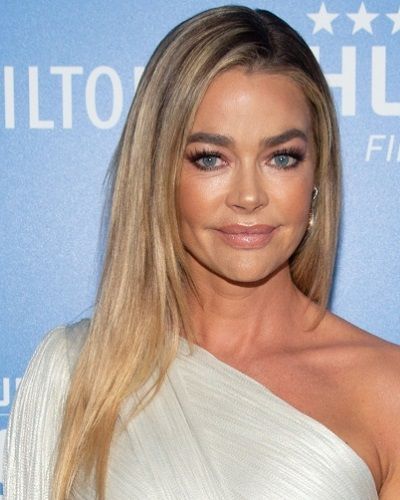 Denise Richards is an American reality TV star who appears in the Bravo TV show, The Real Housewives of Beverly Hills. On Monday 5 August 2019, Denise thanked her fans on her Instagram.
Why did Denise thank her fans?
Denise Richards and her eagle-eyed fans
Denise Richards is on the shoe The Real Housewives of Beverly Hills. She is a favorite with her fans who watch her show regularly. Besides, they closely observe her moves and appearance. Some of her fans discerned some neck swelling and alerted her about it.
She was, on the recent reunion show of the series. Denise later felt the same and sought medical attention. Doctors diagnosed her with a thyroid problem and put her on treatment. After this, Denise is feeling better.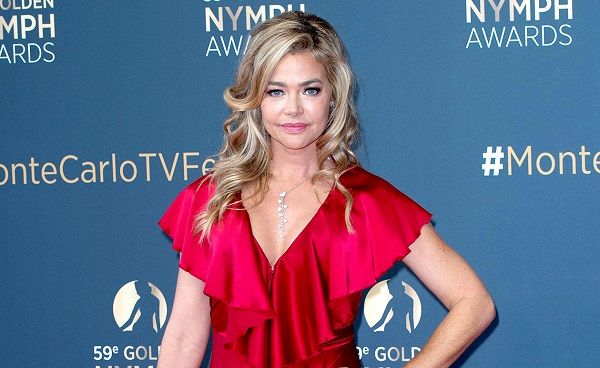 Denise Richards thanks her fans
Denise was grateful to her observant fans for picking up her neck swelling on the small screen. Hence, she took to her Instagram to thank her for it.
She added, that her health is much better now, after the diagram start of treatment. Denise put up a picture of herself and captioned it:
"It's amazing to me in a short time eliminating gluten from my diet how much my thyroid has changed. A few of you pointed out after the #RHOBH reunion that my thyroid was enlarged. You were right, it was something I ignored until pointed out. I had no idea how much our diet really can affect our body and for me how toxic gluten really is … I thank all of you who sent me messages. #selfcare."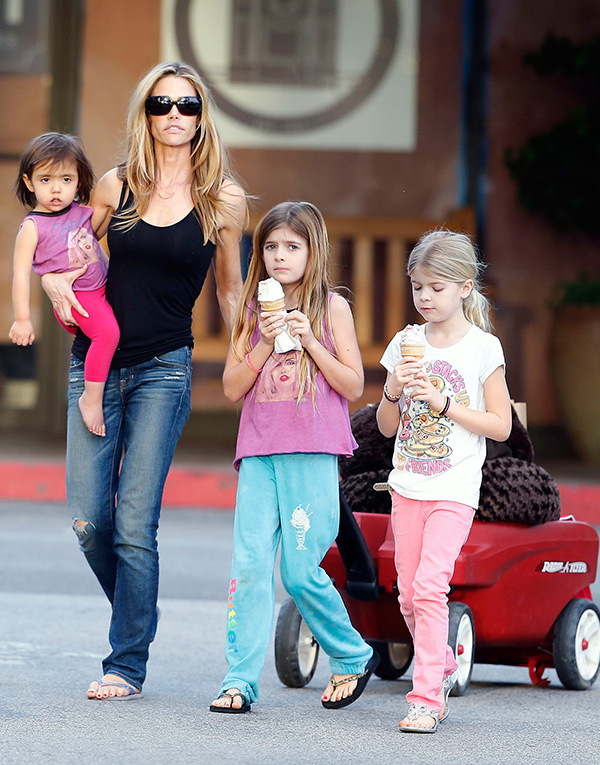 Causes of a thyroid swelling
The thyroid gland may get enlarged due to multiple causes which include Hashimoto's disease or Grave's disease. If there is iodine deficiency, it may also cause the thyroid gland to get swollen.
Most of the time there are no symptoms initially and the neck swelling is an incidental finding. The swelling is mostly painless. The symptoms may be due to decreased or increased thyroid hormone in the bloodstream. If the swelling grows massively, it may impeach adjacent organs causing a cough or breathing difficulties. There may also be voice changes noticed.
Blood tests and ultrasound examination determines the cause. Diet or lifestyle changes with or without medications treat the condition. Surgery is rarely needed.
Denise Richards and her family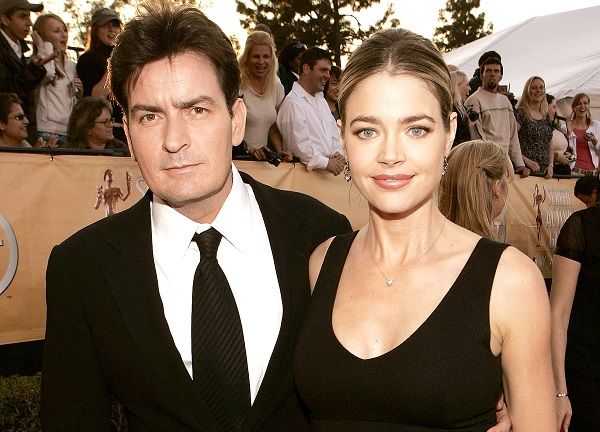 Denise is on this show for the first time this season. She was earlier married to Charlie Sheen with whom she has two children. They are daughters Sami, 15, and Lola, 13 who are now teenagers. Later on, Denise adopted a daughter named Eloise, 7.
After her divorce from Charlie, Denise, 48 married actors Aaron Phypers, 46. She loves him dearly and has called him the love of her life on the show. Aaron was previously married to "Desperate Housewives" actress Nicollette Sheridan. The couple had no children together. Denise had said this May about Aaron:
"He's amazing with my daughters and he's adopting my youngest so it's really great."
Short Bio on Denise Richards
Bold and beautiful Denise Richards is an American actress as well as a former fashion model who is present in the entertainment field since 1989. She is famous for her appearance in films and television shows like Starship Troopers, Wild Thing, Scary Movie 3, Twisted, and Sex. Love & Secrets. More Bio…
Source: Huff Post, PEOPLE