RHOC star Alexis Bellino is happy in her new relationship with Andy Bohn!
RHOC star Alexis Bellino was a divorcee…. but no more. She now has a new man in her love life. His name is Andy Bohn who is in the midst of completing the divorce with his wife Andrea. It was just three months back that the new couple went public with their romance.
Alexis Bellino talks of her love life
The reality TV star Alexis Bellino spoke exclusively to Daily Mail about the new man in her life. Alexis, 42 who divorced her husband Jim Bellino in August 2018 said:
"'We are happy to be enjoying our time with each other."
She was at the 2015 Jordan Cabernet Release Day party in Los Angeles. She revealed that she is extremely thrilled with her new Californian friend.
Also, read RHOC star Jim Bellino slashes the price of his listed Dana Point mansion!
Alexis went on to state that she wants to remain low-key and enjoy a wonderful summer with her new boyfriend. The reality TV siren added:
"After all we've both been through I think we're just staying put for a while and trying to live and love life. "

"We just want to enjoy our time with each other."
The couple could not keep their hands off each other that evening and had a great amount of PDA. They toasted each other with the twinkle lights at tur garden at Red Bird, showing off their wine luge skills.
Alexis Bellino and her glamorous look
Alexis looked gorgeous in her black mini dress which had a beige Grecian print. She was holding a black purse and has sparkly sneakers on. She had red lipstick on and her blonde hair was loose and had curls.
Alexis wants to visit Sonoma soon. She will be at Jordan Vineyard in Healdsburg, Sonoma and meet Vintner John Jordan.
Alexis Bellino and her relationship with Andy Bohn
Alexis has gone public about her relationship with Andy this February when she put up an Instagram post. At that time, she had called Andy the love of her life. She had posted on her social media:
'This smile hasn't left my face since the day I met you, Drew. You are my world.'
She has posted more pictures on her social media and appears in a great and strong relationship with Andy. Alexis has revealed that she cannot wait for this new beginning in her life.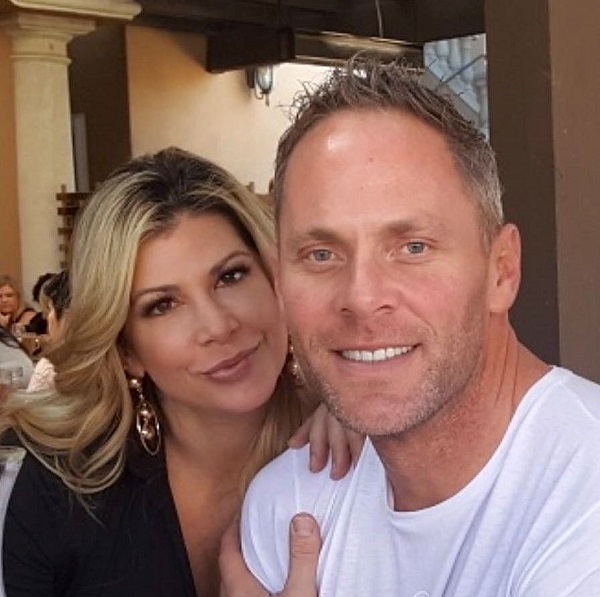 Alexis Bellino and her previous relationships
The RHOC star has dated and wed Jeff Barry in 2002. The couple has no children together but they separated in 2004. In 1005, she married Jim Bellino and shares three children with him. They are James, 12, and twins Mackenna and Melania, 11. In June 2018, the couple revealed to the world that they are divorcing. Their joint statement on this occasion read:
"'It is with heavy hearts that we inform the public of our mutual decision to end our marriage — but it's important to us that you know we made this choice together, with love, and as the best decision for our children's future."

"We hold one another in the highest regards as spouses, and especially as parents. We have agreed on 50/50 custody of the children, and we ask that you respect our privacy by not theorizing about the reasons for our divorce."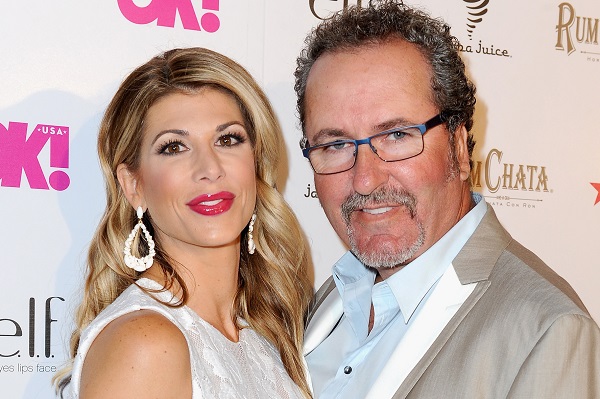 The couple went on to state:
'"In recent days and weeks, there has been a lot of negative discussion about our marriage and why it is ending. Outside of the news of our decision to part ways, there is nothing provocative, alluring, or sordid about the dissolution of our marriage. Quite to the contrary, we strongly support each other just as we have since the beginning of our relationship."
Andy Bohn and his marriage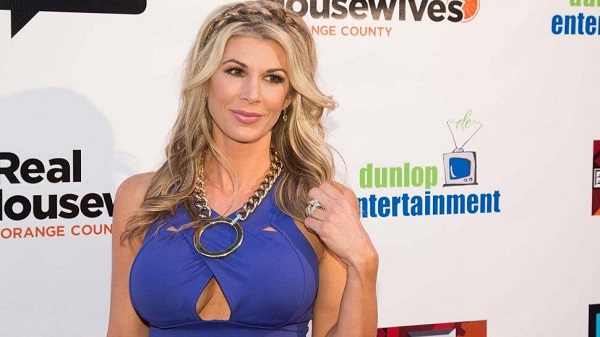 In February John was still technically married to Andrea and Andrea was not happy about this fact. Andrea had put up a statement that she and John had taken counseling sessions with a marriage counselor this January and that it had not helped.
Source: Daily Mail