Rhod Gilbert Opens up about Rescheduling his Tour Dates Amidst Cancer Struggles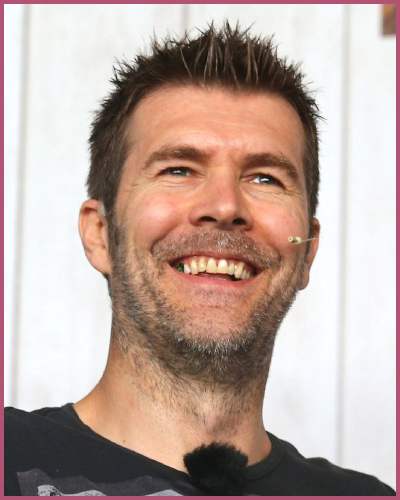 The Welsh comedian who presented the BBC Two panel show Never Mind the Buzzcocks is struggling with cancer.
The Comedy Central's Rhod Gilbert's Growing Pains host is vocal about how cancer is in his mind 24/7.
Let's learn about how the BBC comic deals with his cancer battle.
---
Rhod Gilbert on diagnosis with stage 4 cancer
Rhod Gilbert opened up about his cancer struggle after he has been diagnosed with stage four cancer earlier this year.
The Welsh comedian in July had confirmed his cancer diagnosis and explained how he was spending his whole weeks in bed back then.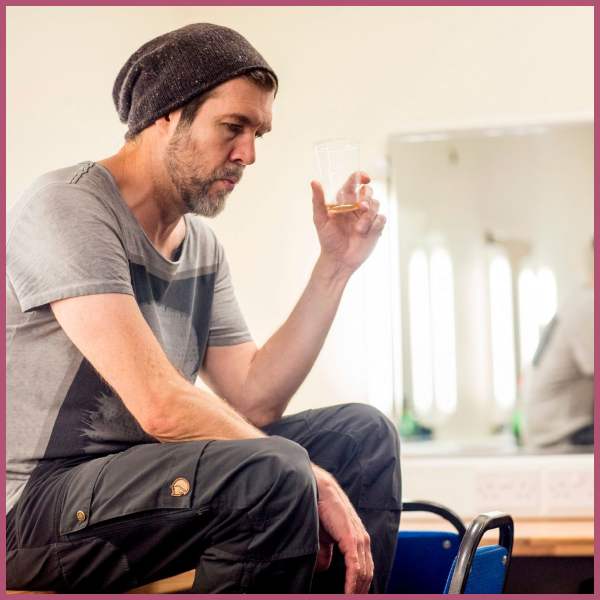 Giving insights about his stage four cancer treatment and recovery, the 54-year-old patron told in his new interview reported by Mirror,
"Some days I'm well enough to potter and other days, or whole weeks, I'm in bed. It does feel weird. I don't know how much to talk about the cancer. I haven't really worked out what to say. I'm more than happy to talk about it but I haven't had time to process it at all."
More into the rescheduled tour dates of Gilbert
Rhod recently postponed a string of January 2023 comic tour shows because of his cancer struggles. He recently discovered the need for additional surgery for gallstones and recurring gallbladder infection added,
"I've got a 250-page document of stuff that's on the go. All my work has gone. My social life has gone. Everything has gone. Everything.

"It's just me and this bloody cancer, really. I'm really aware of mental health now and I'm checking in with myself every day. I feel fine, weirdly. I'm happy, optimistic and hopeful that next year it'll all come good."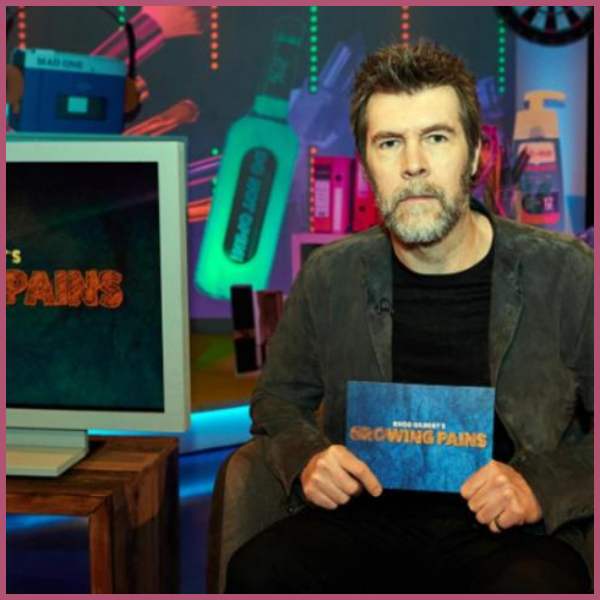 Welsh comedian Rhod Gilbert is completely broken amidst his cancer diagnosis but his enthusiasm to contribute more in the comedy sector keeps him hustling even through his bed.
The comedian continued in his new no-filter approach that he is also looking forward to the rescheduled tour dates for 2023 which is pushed to summer.
He said,
"Years ago, if I'd gone for a walk down the beach with the dog, I'd have kept my head down and not engaged with anybody. Whereas now, if somebody stops me, I'll end up in an hour's chat about infertility, cancer, whatever. The most intimate conversations.
"When I get through this, the next show will be in a similar vein. The cancer is on my mind 24/7, but, when I'm well enough to write, I'm jotting down a few things. And there is humour in there, definitely."
Also, Read Maryland Rep Jamie Raskin Diagnosed with 'Serious but Curable Form of Cancer'
Who is Rhod Gilbert?
Rhod Gilbert is a Welsh comedian and Tv and radio presenter who was nominated in 2005 for the Perrier Best Newcomer Award.
Gilbert became the host of the BBC Two panel show Never Mind the Buzzcocks in September 2014. He then replaced Jack Dee as the host of The Apprentice: You're Fired! beginning in 2016.
Also, Read Catherine Cyran dead: Daytime Emmy-nominated filmmaker Dies of Cancer at 59!