RHONJ's Dina Manzo Celebrates Her 5th Wedding Anniversary With Husband Dave Cantin!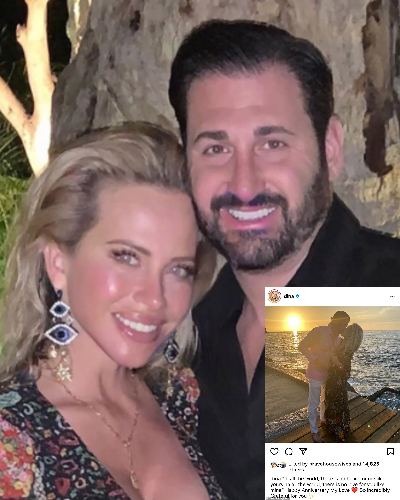 Dina Manzo celebrated her 5th anniversary with her husband, Dave Cantin. 
The couple shared a beautiful tribute to each other on the occasion through social media. 
Manzo tied the knot with her husband Cantin on June 28, 2017.
---
The RHONJ star celebrated their 5th wedding anniversary with Cantin. The couple who tied the knot in 2017 is still going strong in 2021. They celebrated another milestone of their love this Monday together. The reality star was married to her previous husband Tommy Manzo in 2005 and end their marriage in 2012.
RHONJ star celebrated her 5th anniversary
This Monday, RHONJ star shared a romantic picture of her kissing Dave by the sea in a sunset. The reality star is celebrating the fifth anniversary with her husband. On the occasion, she shared the snap with the adorable caption which reads: 
'In all the world, there is no heart for me like yours. In all the world, there is no love for you like mine. Happy Anniversary My Love".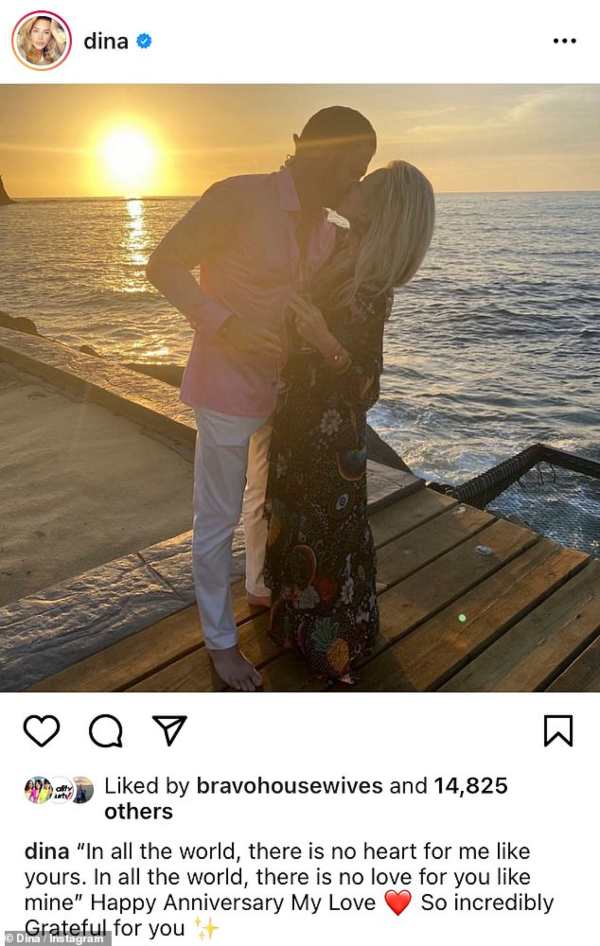 In her post, her husband Dave gushed on comment wishing his wife their milestone of marriage. Dave also called the reality star "best wife" on the comment. The American reality star dating a businessman back in 2015 and tied the knot in 2017. The couple got a lot of well-wishes from all the fans and friends. RHONJ housewife Teresa Giudice also congratulated the couple on the occasion of their marriage.
Previous marriages and controversies of Dina Manzo
Dave is the third husband of the American reality personality, RHONJ star, Manzo. When she started dating the businessman and married him in 2017, she revealed the news on Instagram with the hashtag 'thirdtimesacharm'.  She broke her marriage with her second husband Tommy Manzo back in 2012. It took 4 years to finalize their divorce and it ended in 2016. Back when the couple was dating in 2015, a mobster named John Perna attacked Dave. The reputed mobster accosted David in a strip mall parking lot in New Jersey. He assaulted him with a slapjack which is a batting weapon.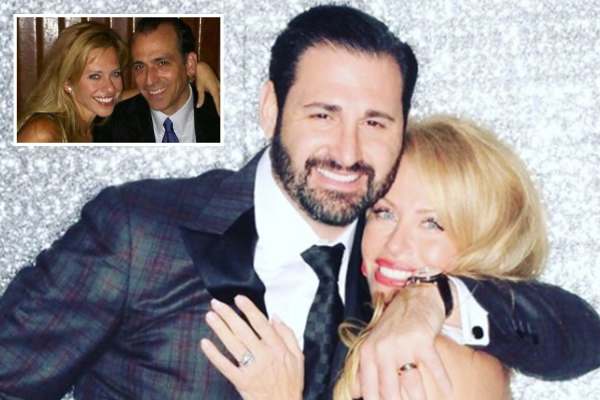 Later, Tommy faced the accusation of ordering the attack in exchange for a discount at the wedding reception at his restaurant Brownstone in Paterson. Moreover, the authorities arrested Tommy last June and charged him with conspiracy and committing a violent crime. However, the ex-husband of Manzo didn't plead guilty to the crime. At the time,  John revealed he spent two and a half years behind bars. Tommy also faced the accusation in May 2017 for a brutal home invasion in which someone brutally attacked Manzo and Cantin.
More About Dina Manzo
Dina Manzo is an American television personality and entrepreneur. She is most known for appearing on The Real Housewives of New Jersey and her own party-planning television series Dina's Party. Talking about her Career, in 2007, Dina Manzo and her then-husband appeared in an episode of VH!'s My Fabulous Wedding. In 2009, Manzo appeared in the first two seasons of Real Housewives of New Jersey. See more bio…