Richard Grenell credits his gay sexuality for turning him into a better Christian!!!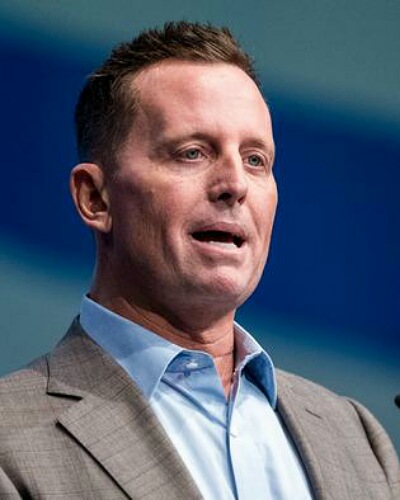 The acting director of National Intelligence for the Trump administration, Richard Grenell talked about his gay sexuality.
He feels that being gay has made him a better Christian.
---
Richard Grenell and his Christian faith
The ambassador of the Trump administration in Germany, Richard Grenell is openly gay. He told fellow conservative member Dave Rubin who is also gay that his gay sexuality is responsible for making him a better Christian.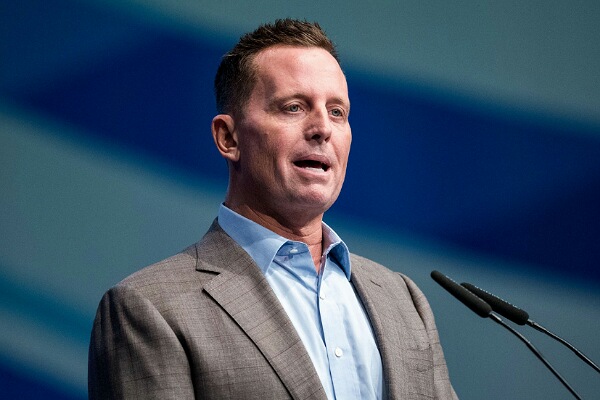 Richard was talking on The Rubin Report:
"I was made this way. I was born gay.

"So the fact of the matter is I fully embrace that I was made this way in the image of God and you can be gay and be a Christian. And there's no problem with it."
Richard Grenell's cancer
In June 2013, Richard was diagnosed with non-Hodgkins lymphoma. He underwent a chemotherapy course for it. And in September 2013, he was in remission.
Talking about it, Richard recalled:
"When I had cancer and I was really kind of down in terms of my physical outlook, I felt like I prayed more and I was closer to God because I was in need.

"I feel guilty about that as I go through life and, of course, the ups and downs of life, when things are going well you don't pray as much.

"I think I get so much challenge that you can't be gay and be a Christian that it makes me a better Christian.

"And I am an imperfect follower of Christ. I fail every single day. But for me what's the beauty of this is that the Bible talks about having new mercies every morning and grace every morning."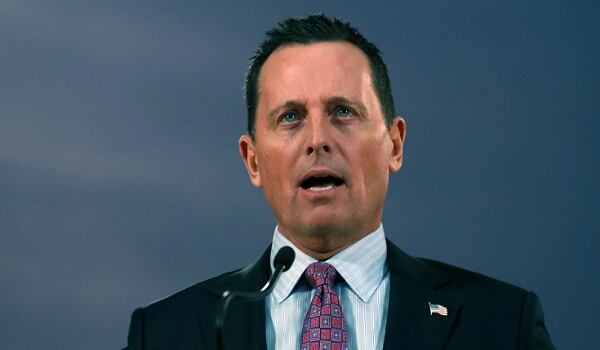 But he also criticized liberal LGBTQ activists. He feels that they just want to be celebrated and jump "jump up and down". They actually do not want equality for the LGBTQ people. They do not want to fight for their rights in the true sense of the word.
Also, read Thomas Anderson-the first single gay man of Scotland to adopt a child!
Richard Grenell's personal and professional life
The ambassador to Germany of the USA, Richard is 53 being born on 18 September 1966 in Jenison, Michigan. He holds a Bachelor's degree in Government and Public Administration from Evangel University in Springfield, Missouri.
Besides, he went on to do a master's degree in Public Administration from Harvard University's John F. Kennedy School of Government.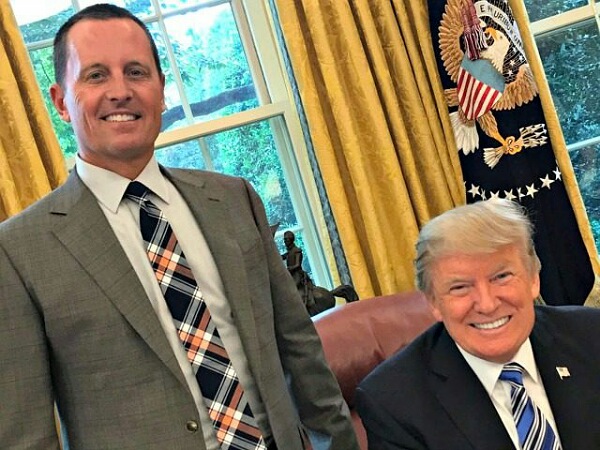 Richard started as a political adviser for the Republicans. From 2001-2008, he was with the United Nations as a Director of Communications and Public Diplomacy.
In 2009, he started Capitol Media Partners, an international strategic media and public affairs consultancy. It has offices in Los Angeles, San Francisco, New York, and Washington, D.C.
He was a contributor for Fox News and several prominent magazines. In 2017, he assumed the post of United States Ambassador to Germany.
And he was the key person in the diplomatic talks with Ecuador for the arrest of Julian Assange. And on 20 February 2020, Donald Trump appointed him as Acting Director of National Intelligence.
Richard has a long-term partner named Matt Lashey.
Source: Gay Times, Wikipedia