Ricki Lake has a new boyfriend two years after her ex-husband Christian Evans died in suicide!
American actress Ricki Lake is in love again. Her last partner was Christian Evans who died due to suicide two years back. The actress was talking at the Television Critics Association Winter Press Tour in Pasadena, California.
Ricki Lake and her announcement about her new boyfriend
Ricki Lake, 50 was speaking at the Television Critics Association Winter Press Tour in Pasadena, California on 6 February 2019. She said:
"I found love again,"
But Ricki has not forgotten her last romantic partner Christian Evans whom she lost to suicide. She said remembering him:
"My husband, who passed from mental illness and suicide, it'll be two years on February 11,"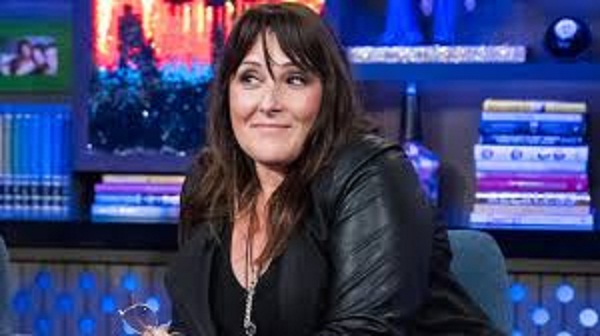 Ricki told at the Press Tour:
 "I just recently found a brilliant new love,"

"He's making me really happy. We've been together for three-and-a-half months. We met through a mutual friend."
So who is her new mystery man?
Ricki is dating Jeff Scult who is the founder of clothing brand named One Golden Thread.  The couple had met through a mutual friend and they have been in a relationship since the past three-and-half months. Their relationship has grown quickly and nicely and Ricki is in a happy space now with her new lover.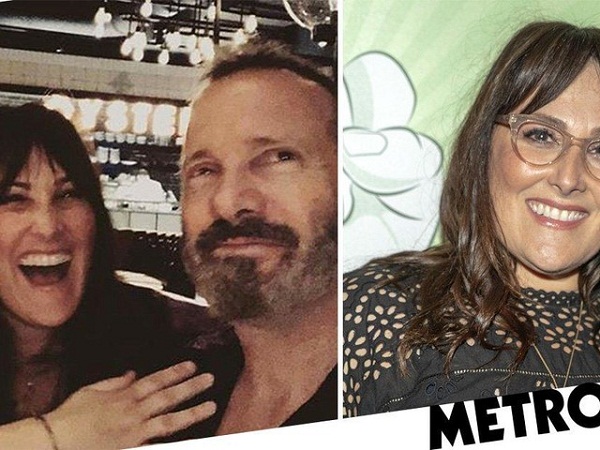 Ricki Lake had few days posted a picture on her social media of her date with her new man.
"This is what happy looks like,"
she had captioned the earlier post.
Ricki Lake and her relationship with Christian Evans
It was Valentine's Day of 2017 when Ricki had announced the death of Christian Evans. She had written on her social media:
"It is with a heavy heart that I share that my beloved soulmate, Christian Evans has passed. The world didn't understand this man, but I did,"
Ricki had disclosed that jewelry designer Christian had left behind a suicide note and stated that he is bipolar. She continued:
"He succumbed to his life long struggle with bipolar disorder. For anyone who has ever lost a family member or friend to mental illness, my heart goes out to you. I am a greater person for having known him and spent the past 6 and a half years of my life with him. He was a man of love and what mends my broken heart today is knowing that he is finally at peace and his spirit is free. Rest in peace, my love."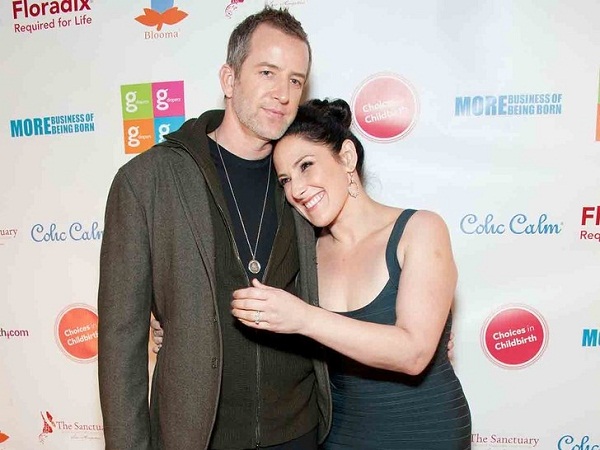 The couple had divorced in 2015 but still continued their relationship. It was just a few weeks before he died that they really separated.
Ricki Lake and her previous husband
Ricki Lake had met her first husband Rob Sussman in October 1993 on Halloween day. He is an illustrator. They started dating and married in Las Vegas on 26 March 1994. Ricki has two children with him. The first child is son Milo Sebastian Sussman who was born on 22 March 1997 and the second child was son Owen Tyler Sussman who was born on 18 June 2001. Marital discord started and they filed for divorce in August 2003. The divorce was finalized more than a year later on 25 February 2005.
Short Bio on Ricki Lane
Ricki Lake is an American actress, television presenter, and producer. People mostly know her for her talk show which was broadcast internationally from September 1993 until May 2004. Additionally, she has appeared in movies and television series including 'Gemini', 'Hairspray Live!' and 'Crazy Ex-Girlfriend' among others. More Bio…
Source: Wikipedia, people, radaronline