Rihanna has put her both American mansions for rent! Where is she staying now?
Singer Rihanna has a net worth of $ 600 million and two houses in the USA. But she has decided to sell both homes. Not finding buyers for them, Rihanna has decided to rent both. So where is Rihanna residing now? Let us find out.
Rihanna and her Hollywood Hills home in Los Angeles
Rihanna owns a massive estate situated in Hollywood Hills in the neighborhood of Los Angeles. It is on a 7130 square-foot estate. It has 6 bedrooms and 10 bathrooms. The interiors are fascinating and reveal the style in which Rihanna likes to live. She had wanted to sell this impressive property for $ 7.5 million at the end of 2018. But not getting any buyers, she instead decided to rent it. So what rent is Rihanna demanding? It is $ 35k! The rent like the property is impressive.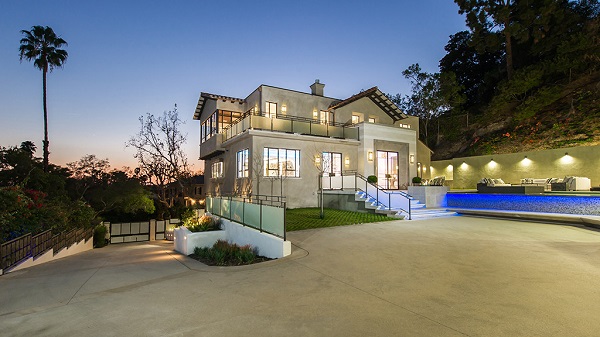 Rihanna and the interior of her Hollywood Hills property
The famous songstress stayed in this house for some time but since the spring of 2018, it is vacant. In last year's spring, a man of age 26 years had managed to enter the house by disabling its security alarm system. He had spent a day in that home. After this break-in, Rihanna has not lived there. Hence, she decided to sell the mansion. The half-acre pad has city views and luxurious amenities. There are high ceilings, arched doorways, and a chef's kitchen with a chic marble island.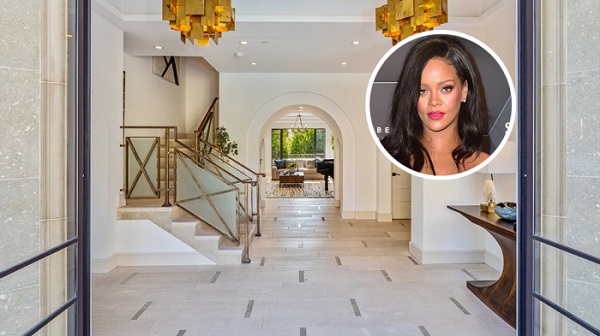 It also includes a movie theater, billiard/game room, and guesthouse outfitted with its own fabulous fitness center, and a gym. One can entertain friends and family in this house.
Rihanna also has a second mansion in West Hollywood which she has already rented out for $ 16.5k per month.
So where is the singer staying?
Rihanna's new home
She has been secretly staying in North London for the past year. But she has yet not purchased any property in London. She is staying in a rented house there and paying a whopping $ 20k per week as rent for it. London accommodation is expensive. Hence, no doubt, Rihanna is keen to get back some of this money through her own homes in the USA through house rents!!!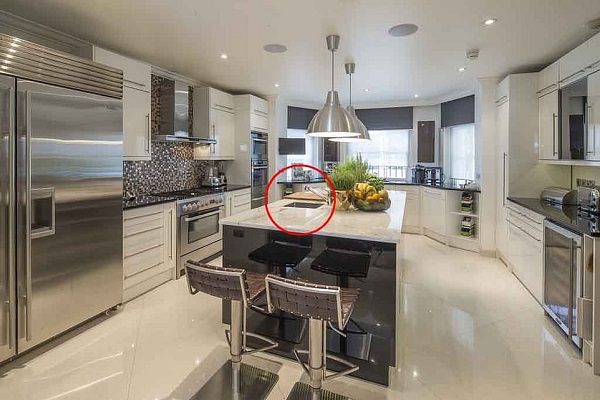 This house has 7 bedrooms and is worth £30 million. It has 5 bathrooms and also 2 study rooms. It is four-storied and comes with a housekeeper and a security guard. The best part is that even her immediate neighbors have no idea that the famous singer and entrepreneur lives in their close neighborhood.
The Barbadian beauty had uploaded pictures of her new home on her Instagram in May 2019. It has an underfloor heating gym and a huge landscaped garden. There is enough space for off-street parking. It has a family room, an open type kitchen, and a reception room. An insider had disclosed:
"The house has everything Rihanna needs. It has seven bedrooms for her team. It's in a very exclusive area with some very wealthy neighbors so she can come and go as she pleases and nobody really takes any notice."

"She's been there for a year, but has enjoyed living there so much it looks like she'll be there for longer."
The singer is happy with the anonymity of London and said:
'I enjoy walking around the block. When I go walking, I try to keep a little incognito.'
Currently, she is dating Saudi billionaire Hassan Jameel.
Short Bio on Rihanna
Rihanna is a popular songwriter, pop and R&B singer of Barbadian origin, Fashion Designer, Model, and Actress. She is also one of the parts of Music stars. She came to fame after her singles, Murderer. More Bio…
Source: realtor.com