Rihanna furthers her career and launches 'Fenty Beauty' cosmetic products! Know about her skin 'discord' and battle with acne!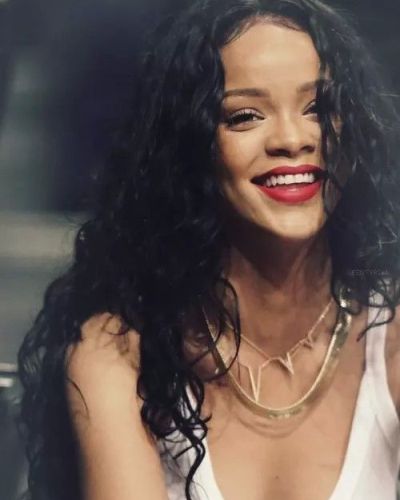 Rihanna launches her new makeup range
On the night of September 7, 2017, the famous singer Rihanna launched her new collection of beauty products; her makeup range is called Fenty Beauty.
The event for this launch was held at the flagship Sephora Store in New York. The products launched are already on sale and they can also be purchased online.
Online purchases are available to people from 150 countries worldwide. The makeup products, of course, would be available at the Sephora stores in the USA.
Those who are keen to purchase these products in the UK can avail of them at the luxury departmental store called Harvey Nichols.
This makeup range includes 40 different shades of foundation and 10 highlighters. There is the 'Gloss Bomb' lip gloss which is in one shade namely rose gold.
There were also bronzers, blush compacts, and blotting sheets. The range was praised for its diverse range of all skin colors.
All the products are relatively cheap and the price ranges from £13 to £26. During the launch event, Rihanna talked about the need for diversity in the products.
Rihanna said:
"There's so many different shades… you want people to appreciate the product and not feel like 'Oh that's cute but it only looks good on her.'"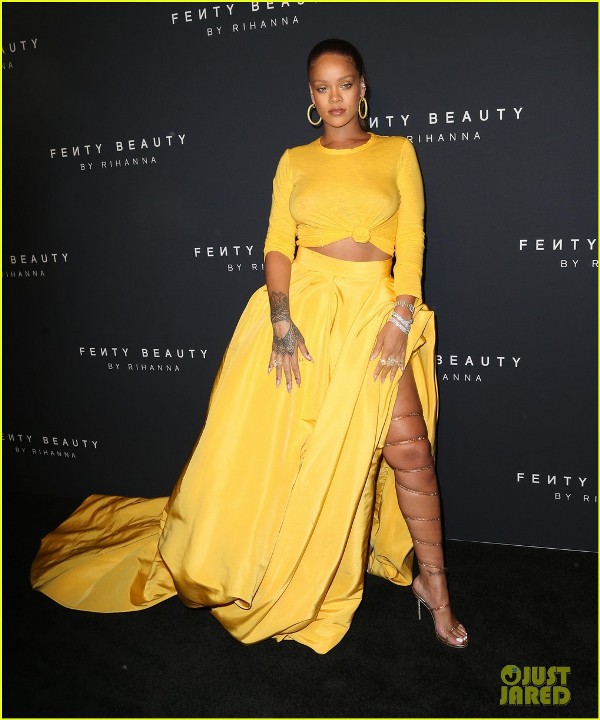 Her collection has innumerable shades which would be suitable for every type of skin and its color.
Rihanna has partnered with LVMH's Kendo Brands and launched her cosmetic company called Fenty Beauty' in 2017. The collaboration is worth $10 million and Rihanna would release various beauty products under it.
You may also like to read Rihanna dispatches a ventilator for her father Ronald Fenty when he got infected with coronavirus!
Rihanna's acne troubles
Rihanna is a flawless musician and singer. She has risen to the top of fame with her great talent. She also looks beautiful and all glam up.
But Rihanna too had problems with her skin, especially on her face. She too is a human being and has suffered from acne which in simple terms are pimples.
In one of the interviews, Rihanna admitted that she too takes her days off due to her pimples. It is laudable that she took the courage to speak about her skin problems in public.
She had once told a Star Magazine reporter:
"I have an ugly day every month; pimples on my face, I'm fat and in a bad mood. It's more like an ugly week."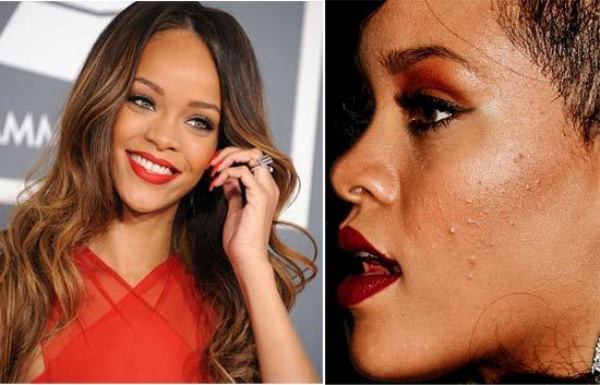 Her coming out about her acne issue would assure those suffering from this problem that they are not alone.
Celebrities too suffer from the common acne and feel like hiding their face during those times. But instead of worrying, it is best to accept it and take steps to minimize the coming of the pimples as well as the scars due to the healing process.
The root cause of acne
Acne is a skin condition common during adolescence when there are spots and pimples that appear on the skin of the face, shoulders, upper back, chest, and upper arms.
It is not a life-threatening condition but could leave skin scars. The causes of acne are genetic, the use of oil-based makeup or cosmetics for the face, stress, hot and humid weather, menstrual cycles, and repeatedly touching or squeezing the pimples.
The red spots which are seen are actually the inflammation of the sebaceous or oil-producing glands in the skin.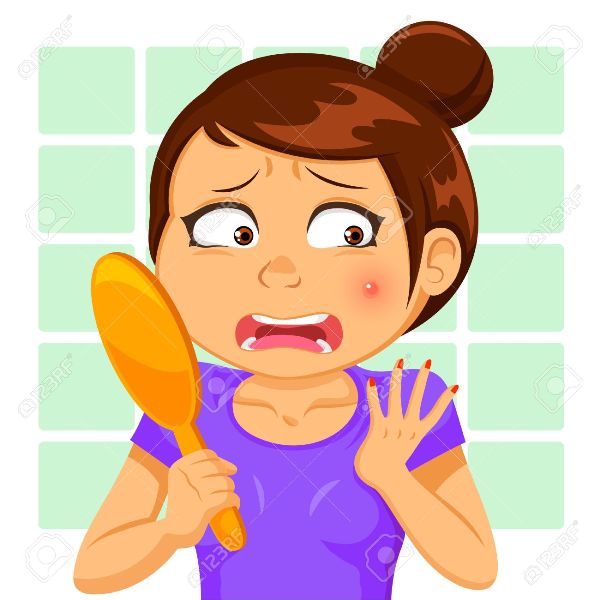 You may also like to read The family, business, career, and relationship history of Hassan Jameel, singer Rihanna's current boyfriend!
Propionibacterium acnes (P. acnes) are the bacteria that start the infection. The resulting skin lesion could be blackheads, whiteheads, papules, pustules, nodules, or cysts.
Topical and/or oral medications are used for the treatment. Washing the face twice to remove the accumulated oil is beneficial.
Avoid popping the pimples as these could lead to bad scars. Choose cosmetics properly. Avoid sun exposure. Avoid stress. Try to keep dry and cool.
For refractory and severe cases, medical assistance is to be sought. Bad scars would also need surgical intervention or laser therapy.