'Daddy's Little Man!' Rihanna Revealed Her Nine-Month-Old Son Favors His Dad Asap Rocky over Her!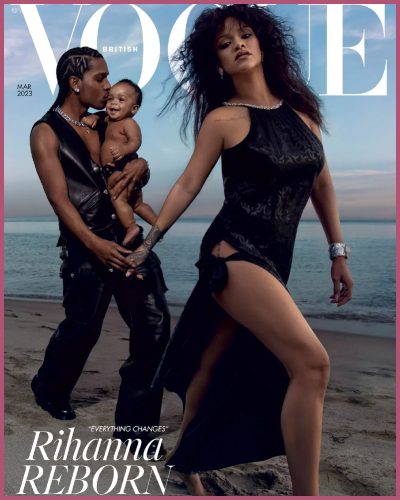 Rihanna recently told Vogue magazine that her nine-month-old son prefers his daddy Asap Rocky over her.
The songstress revealed that her little boy shares a great bond with his father.
The Fenty Beauty founder revealed that she is pregnant with her second child with the rapper.
---
Rihanna reveals her 9-month-old son's undeniable bond with his father Asap Rocky
Rihanna might not have yet shared her little son's name with her fans but the singer got candid about how the little boy favors his dad, Asap Rocky over his mother.
In an interview with British Vogue for her March cover issue, the Umbrella singer said,
"I'm literally the girl trying to get into the boys club, waiting for my turn,"

"He is obsessed with his father. And I'm like: 'Didn't I give birth to you? What is going on?'"
Riri, 34, told the outlet that her partner and their son share an undeniable bond.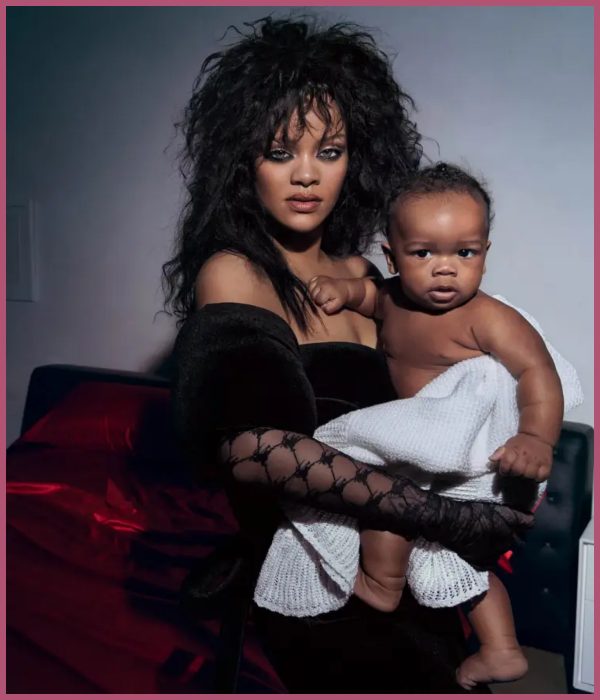 The Fenty Beauty founder admitted,
"The second Rocky makes eye contact with him he is on fire,"

"The whole thing they say about sons and moms, it's a myth. Sons and fathers is crazy."
The Diamonds singer added,
"I realized that the validation that you really need as a boy is from your father."
But being parents has made the relationship between Ri and the L$D singer even stronger.
The Stay hitmaker laughed, saying,
"We're best friends with a baby,"

"We have to be on the same page, but we've always kind of had that in our relationship. Everything changes when you have a baby but I wouldn't say it's done anything but made us closer."
Also, Read Rihanna reveals her son's face officially on TikTok video seven months after giving birth to him
Rihanna announces her second pregnancy at the Superbowl
The billionaire star also revealed that her partner literally loved the idea of being the parent of a baby boy.
She explained,
"At first he was open, then he was like, 'Nah, I want a boy, I'm sure.'"
She added with a smile,
"I was just like, 'Lord, please let this man get what he wants.'"
The lovers who started dating in 2020 revealed in January 2022 they were expecting their first child.
They had been great friends for years before they became lovers.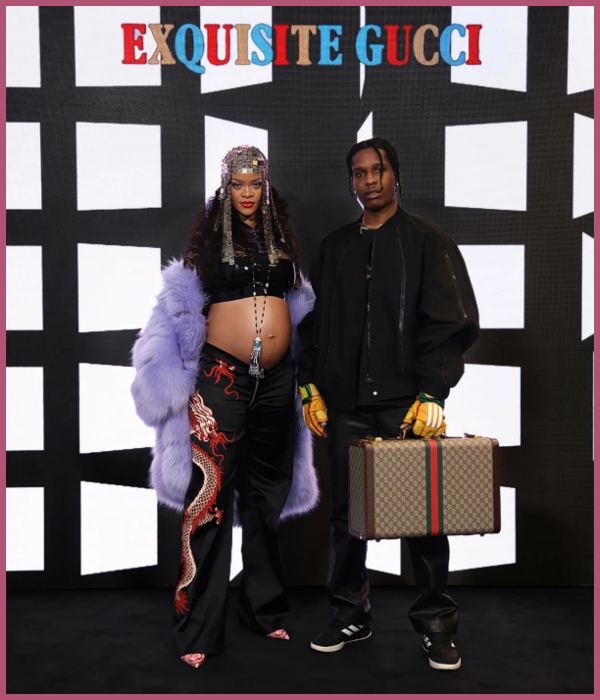 Rocky even gushed about the Grammy winner back in May 2021, calling her the "love of his life" in a GQ interview.
Fans went wild when the couple went for a walk in the rapper's hometown, Harlem, with Ri flaunting her baby bump in style.
Then the lovebirds welcomed their baby boy in May 2022.
Earlier this week, the pair announced that they are expecting their second child together. Rihanna showed her tiny baby bump while performing at the 2023 Super Bowl Halftime Show.
Asap, being the supportive boyfriend that he is, stood on the sidelines as he cheered for his pregnant girlfriend, wearing a custom Jeff Hamilton jacket and paying tribute to BadGalRiRi.
The father-to-be looked ecstatic at a star-studded Super Bowl afterparty.
Also, Read Baby on Board! Pregnant Rihanna Delivers a Spectacular Performance at the 2023 Superbowl!