Rihanna reveals her son's face officially on TikTok video seven months after giving birth to him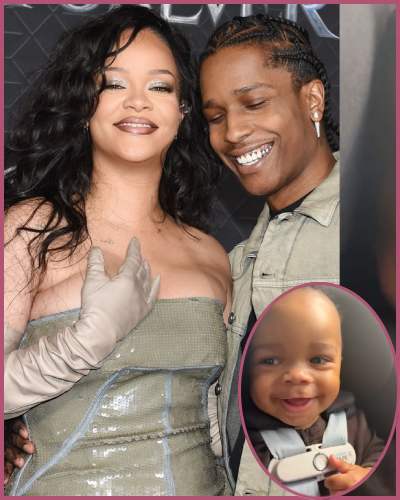 Rihanna reveals her son's face for the first time
The singer shares the first glimpse of her child on TikTok whom she shared with boyfriend A$AP Rocky
The two welcomed their first child a son in May this year, whose name is still under the wrap
---
Rihanna is showing off her son's face for the first time 
The musician and entrepreneur, 34, shares the first glimpse of her child whom she shared with boyfriend A$AP Rocky. The beautiful couple, who welcomed their first child a son in May this year, has given fans a first look at their son's face.
On Saturday morning, Rihanna posted an adorable video of her seven-months old baby boy to her respective TikTok account, marking her first post on the platform m.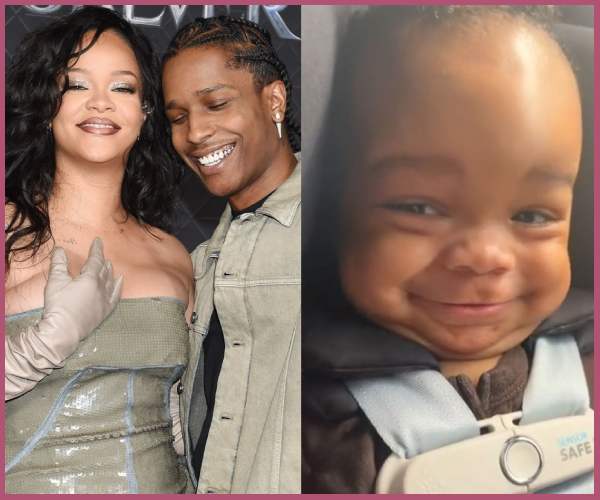 In the clip, the little boy can be seen babbling and smiling at the camera while tied into a car seat with a SensorSafe sensor for extra protection. The "Umbrella" singer, on the other hand, filmed her bundle of joy in the car as they were riding in drives through a city.
Also read Rihanna Finally Reveals Why She and Asap Rocky are Keeping Their Son's Name a Secret!
At one point, when the baby reaches for the phone the singer is heard saying, "OOh! You tryna get Mommy's phone?". Similarly, the baby, whose name is still under the wrap, holds the phone and tried to put it in his mouth.
Later on, the post featured a clip of the child yawning in the seat and covered from the waist down with a fuzzy blanket.
How is Rihanna embracing her motherhood journey?
Rihanna speaks about her motherhood experience in the interview in early November. She gushed about her favorite moments as a mother,
"Oh my god, the mornings, like, seeing his morning face! Seeing a baby with, like, little bags and waking up and they're just, like, startled. They're trying to figure out where they're at. It's the cutest, it's my favourite part of the day."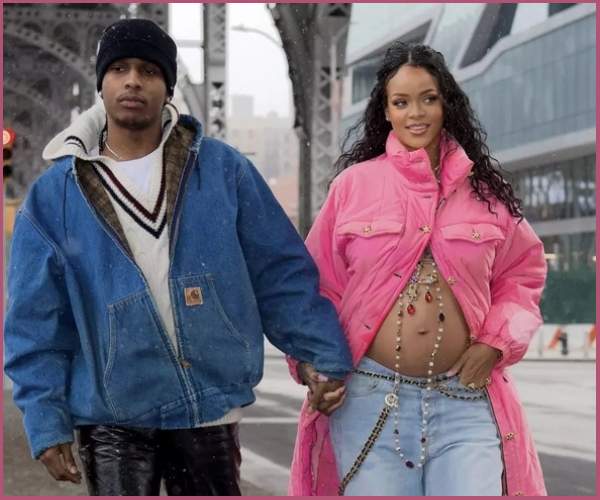 While speaking to E! News, she said she's found herself acting like her own mother, Monica Braithwaite. She expressed,
"It is weird, Even the little things that annoy me about her, I do it. I literally make all of the same faces. I say the same things. I clear my throat the same way. I move my mouth the same way."
Rihanna added,
"I either never noticed it or it never happened until I had a baby."
Also read Congratulations are in Order! Rihanna is the Youngest Self Made Female Billionaire in the US!
Similarly, the 34 years old singer gushed about her son while talking to British Vogue, calling him "the happiest baby".
"He's fun. No matter what you're doing or what you're feeling, when he smiles at you, everything else goes away."
Short bio on Rihanna
Rihanna is a famous songwriter, pop, and R&B singer of Barbadian origin. She is also a Fashion Designer, Model, and Actress. Rihanna is also one of the parts of Music stars. She came to fame after her single, Murderer. See more…