Riley Keough secretly gave birth to her first child with husband Ben Smith-Petersen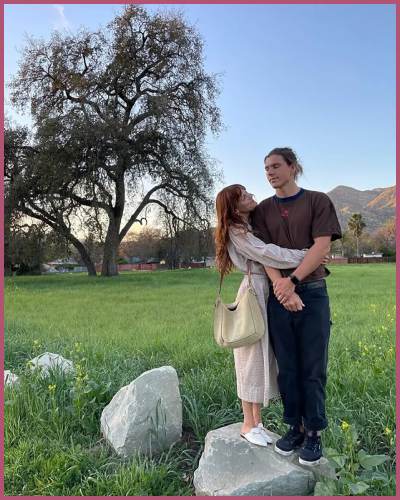 Riley Keough and her husband Ben Smith-Petersen are blessed with their first child a daughter
The couple has been keeping secret about the birth of their child until Smith-Petersen disclosed the news during his late mother-in-law's funeral
The Girlfriend Experience alum wrote a heartfelt letter during the ceremony honoring her late mother, Lisa
---
Riley Keough wrote a heartfelt letter to her late mother at her funeral revealing the arrival of her first child
Riley Keough is blessed with her first child a daughter with her husband Ben Smith Peterson. The couple has been keeping secret about the birth of their child until Smith-Petersen disclosed the news during his late mother-in-law's funeral.
Sadly, Lisa Marie Presley passed away in early January after suffering from a cardiac arrest. The singer was just 54.
On Sunday, January 22, Presley's family hosted a star-studded funeral reception in memory of the beloved singer-songwriter Lisa Marie Presley at Graceland Memorial.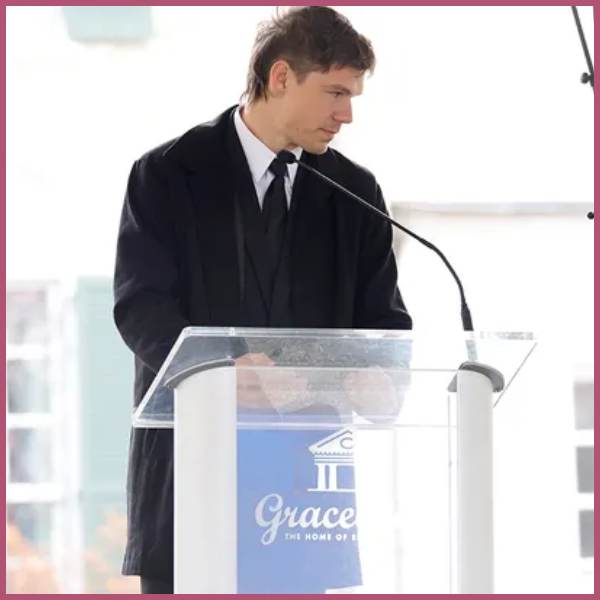 The Girlfriend Experience alum wrote a heartfelt letter during the ceremony honoring her late mother, Lisa. Similarly, Riley reveals in the letter that she and her husband have welcomed their daughter.
Smith-Petersen read the letter titled "A Letter to My Mama" on his wife's behalf that began,
"Thank you for showing me that love is the most important things in this life. I hope I can love my daughter the way you loved me, the way you loved my brother and my sisters,"
Also read Benjamin Keough -the look-alike grandson of Elvis Presley and his family, relationship, and career details!
However, Riley hasn't shared further details about her newly born baby. Similarly, Riley sat in the front row while her husband was reading the heartwarming letter. The letter continued,
"Thank you for being my mother in this life. I am eternally grateful to have spent 33 years with you. I'm certain I chose the best mother for me in this world and I knew that as far back as I remember you."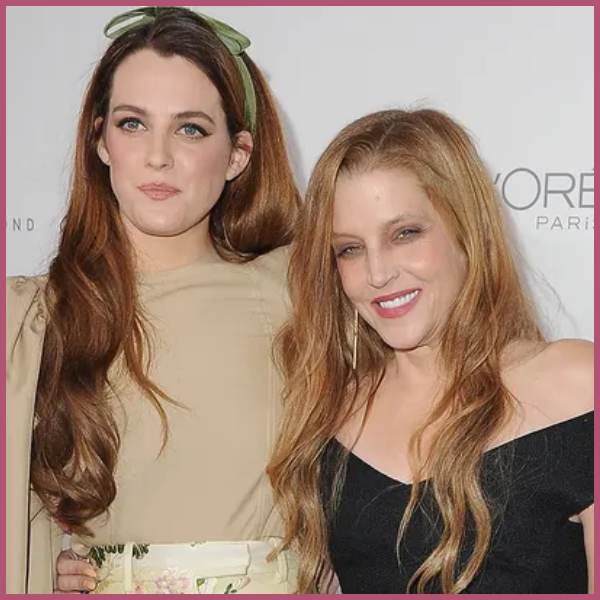 In the letter, Riley includes the memorable moment she shared with her late mother reminiscing, 'you giving me baths as a baby,' 'driving me in my car seat listening to Aretha Franklin,' 'you taking me for ice cream after school in Florida,' 'you singing me and my brother lullabies at night,' and so on.
Riley honors her late mother via an Instagram post
Last week, Riley first addressed her mom's passing in an Instagram post. She shared a throwback photo of herself holding flowers while looking up at her mom and simply captioned the post with a red heart emoji.
Further, Lisa is also survived by her younger daughters, twins Finely Aaron Love Lockwood and Harper Vivienne Ann Lockwood.
At the memorial, Lisa's grandmother, Priscilla Presley, also gave a speech penned by one of her granddaughters, who she did not name.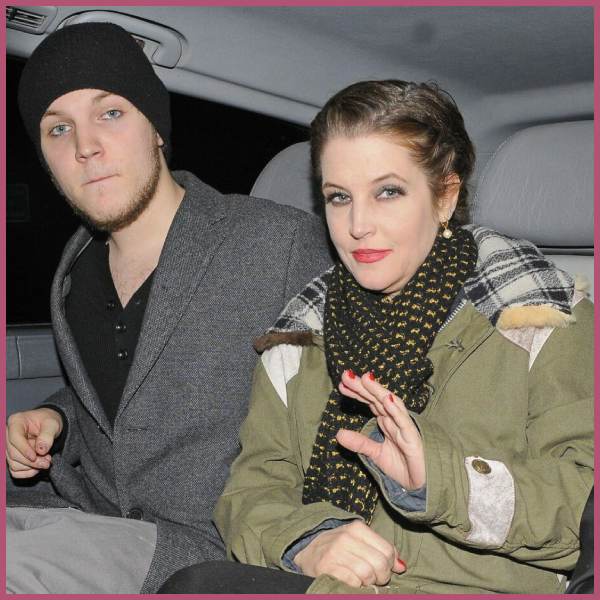 Also read Elvis Presley's Estate! Lisa Marie Presley's Three Daughters will Inherit her Graceland Estate!
She reads,
"I have no idea how to put my mother into words, Truth is, there are too many. Lisa Marie Presley was an icon, a role model, a superhero to many people all over the world,"

"But Mama was my icon, my role model, my superhero, in much more ways than one. Even now, I can't get across everything there is to be understood or known about her, but as she always said, I'll do my best.'"
Well, Lisa Marie's graveyard is kept next to her son Benjamin Keough.
Short bio on

Riley Keough
Riley Keough is an American actress, producer, and model. Riley Keough is known for her roles in Mad Max: Fury Road & American Honey, the latter of which garnered her an Independent Spirit Award nomination for Best Supporting Role Female.
In 2016, Keough starred in Steven Soderbergh's television series, The Girlfriend Experience, based on the film of the same name. For her performance, she earned a Golden animation for Best Performance by an Actress in a Limited Series or Motion Picture Made for Television. See more…