RIP Davis Crosby! Crosby, Stills & Nash Musician dies at 81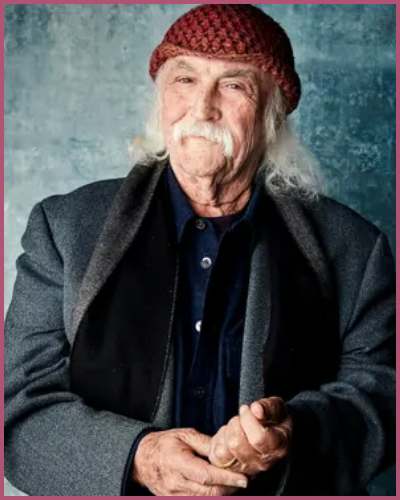 David Crosby was a legendary American singer, guitarist, and songwriter
He recently passed away at the age of 81
The cause of his death hasn't yet been disclosed, however, he had been suffering from a long illness prior to his death
---
Davis Crosby has passed away at the age of 81
Singer, Songwriter, and guitarist, David Crosby, is no longer alive among us. The rock legend took his last breath on the 18th of January 2023. He was just 81.
Davis's death was confirmed by his representative on behalf of his family members with a heartfelt statement obtained by CNN outlet. The statement reads,
"It is with great sadness after a long illness, that our beloved David (Croz) Crosby has passed away. He was lovingly surrounded by his wife and soulmate Jan and son Django,"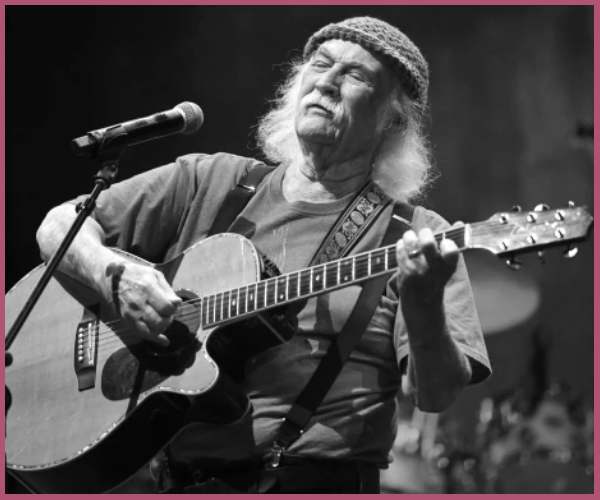 "Although he is no longer here with us, his humanity and kind soul will continue to guide and inspire us. His legacy will continue to live on through his legendary music."
However, the cause of his death hasn't been disclosed.
Also read Why Did Author Susan Meachen Fake Her Own Death By Suicide?
The music world is mourning the loss of beloved musician Davis Crosby
Davis's death sparked an outpouring of shock and grief across the music world. Many took to social media platforms to express their condolences and showed their support for the Crosby family in this difficult time.
Crosby's former bandmate Graham Nash paid a tribute to the late Davis, expressing,
"It is with profound sadness that I learned that my friend David Crosby gas passed. I know people tend to focus on how volatile our relationship has been at times,"
"But what has always mattered to David and me more than anything was the pure joy of the music we created together. He leaves behind a tremendous void."
While, Stephen Stills expressed his condolences through Twitter, tweeting,
"David and I butted heads a lot over time, but they were mostly glancing blows, yet still left us [with] numb skulls. I was happy to be at peace with him."
Also read Is Covid A Major Threat Again? China Has Reported 60,000 Deaths Since December!
"He was without question a giant of a musician, and his harmonic sensibilities were nothing short of genius … I am deeply saddened at his passing and shall miss him beyond measure."
Further, fellow musician Brian Wilson, the son of Oscar-winning cinematographer Floyd Crosby, David Crosby, and others were among those who conveyed condolences and tributes to Davis and his family.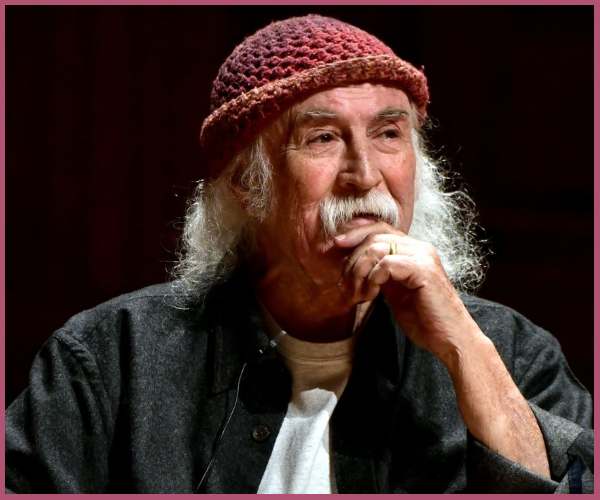 What was David Crosby best known for?
David Crosby was a legendary American singer, guitarist, and songwriter. He was best known as a founding member of both the Byrds and Crosby, Stills & Nash.
In 1964, he joined the Byrds and had their first number-one hit in April 1965 with a cover of "Mr. Tambourine Man" by Bob Dylan. However, he was later dismissed from the band three years after.
In 1968, he met Stephen Stills and formed the band together Crosby, Stills & Nash alongside Graham Nash. The following year, the band released their self-titled debut which sold millions of copies.
In 1971, Crosby began his solo album and released his first solo album titled, If I Could Only Remember My Name". After that, he released a few more solo records through the 80s and 90s.
Similarly, he was inducted into the Rock and Roll Hall of Fame twice throughout his career.
Also read RIP Victoria Lee! Rising MMA star's untimely death at 18