RIP Victoria Lee! Rising MMA star's untimely death at 18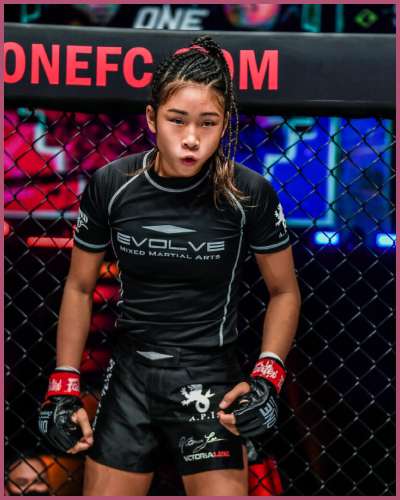 Victoria Lee was an American mixed martial artist who competed in ONE Championship
Lee passed away last month and has just lately been announced. She was just 18
---
Victoria Lee passed away at the early age of only 18
Rising MMA star Victoria Lee is no longer alive among us. Her older sister, Angela Lee Pucci, confirmed her death news that Lee took her last breath on the 26th of December, 2022.
She was just 18. On Saturday, January 8, she shared a photo of Victoria standing in front of a sunflower field with a heartfelt statement.
The caption reads,
"She has gone too soon and our family has been completely devastated since then. We miss her. More than anything in this world. Our family will never be the same. Life will never be the same."
However, the cause of her death is yet to disclose.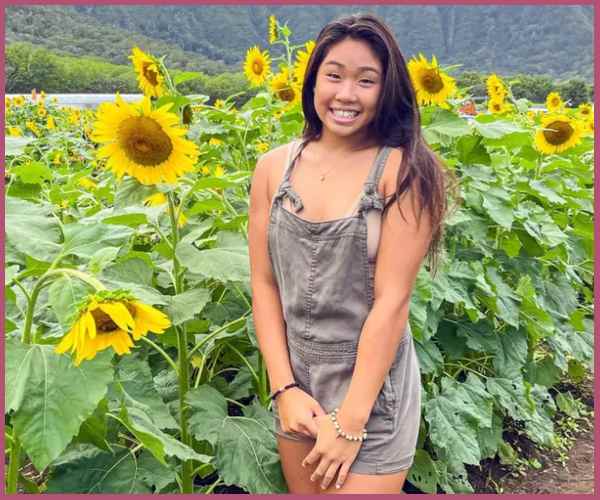 Angela remembers her younger sister, Victoria, as "the most beautiful soul who ever lived" and "the best little sister in the world". She continued,
"The best daughter, the best granddaughter and the best godma/aunty to Ava and Alia. We miss you so much sis. More than you could ever realize. We're all broken. Because a piece of you was in each of us and when you left, those pieces were ripped out of us. We will never be the same."
Also read MMA Fighter Jonathan Paul Koppenhaver AKA War Machine Gets Life for Assaulting his Ex Girlfriend, Compares Himself to Former NFL Star Aaron Hernandez
She then concludes her lengthy statement by asking for their privacy during this difficult time.
The MMA fighter was survived by her parents Jewelz Lee (father), Ken Lee (mother), Angela (sister), and two brothers Christian and Adrian. All of her family members come from an MMA background.
What was Victoria Lee best known for?
Victoria Lee, real name Victoria Sun-hei Lee, was an American mixed martial artist who competed in ONE Championship.
She was the youngest fighter in ONE Championship. Lee trained with her brother-in-law Bruno Pucci at United MMA Gym in Hawaii. She also received support from Evolve MMA.
Throughout her career, she won the titles of Hawaii State Wrestling Champion (twice), IMMAF Junior World Champion, and Hawaiian Pankration Junior World Champion.
Lee was just a graduate student
Victoria obtained her high school diploma in June 2022. She told ONE that she is excited to devote her full attention to her MMA career.
Lee Said,
"When I was fighting throughout the school year, it was definitely pretty difficult to juggle, like the timing of school and training, as well as the homework,"

"So now, it's nice to have all that time in the day just to train. Now I get to focus on just training and it's just a way more enjoyable experience."
Also read Is Amanda Nunes the best MMA fighter of all time? Know about her sexuality, girlfriend, and net worth
A rising MMA star
At the age of 16, Lee signed a contract to fight in the ONE Championship's Atomweight division on September 30, 2020.
She made her debut fight in ONE Championship 129: Fists Of Fury on February 26, 2021, defeating Sunisa Srisan in the second round. After that, she fought her second fight in the ONE Championship: Battleground event on July 30, 2021, against Wang Luping.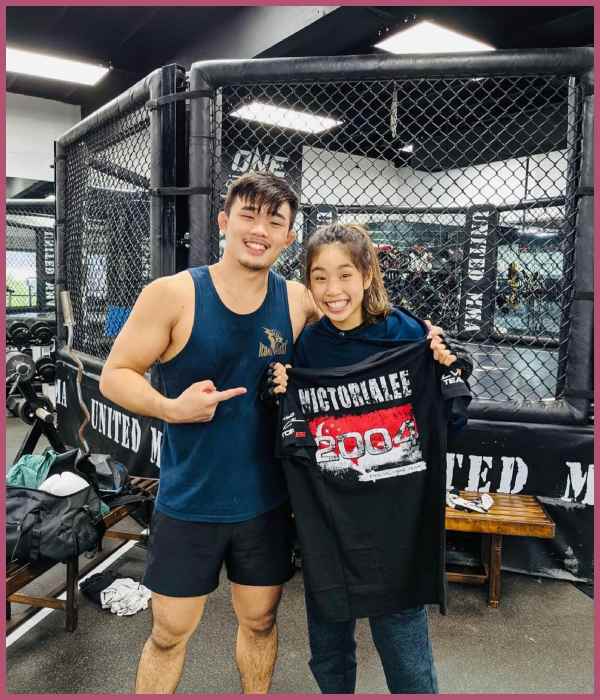 In her most recent fight, she defeated Victoria Souza at the ONE Championship 143: Revolution event in September 2021.
Similarly, she celebrated her victory on Instagram, sharing a series of photos from their match. Lee captioned the post writing,
"I feel so blessed to be able to do what I love for a living. I can't wait to get back in the gym and sharpen up each area of my game. This is just the beginning for me and I can't wait for what's to come."
Lee was all set for the 2023 return
An 18-years old mixed martial artist put competition on hold in 2022 to focus on graduating from high school.
She had great plans for the 2023 year after witnessing her older brother create history at ONE on Prime Video 4.
Her older brother, Christian Lee, defeated Kiamrian Abbasov, becoming a two-division ONE World Champion. Christina won the ONE Welterweight World Title.
Meanwhile, Lee was inspired by seeing him prepare in camp, she stated,
"Oh man, I'm so proud of my big brother. Just being able to be in the gym and watch him grind and push so hard in all of his training sessions, and watch the fight and see it play out so beautifully."
Also read Who is Yuki Angdembe? Must-read facts about the MMA fighter