The rise and fall of Aaron Hernandez! Find out the reason of his aggressive behavior and suicide! CTE blamed!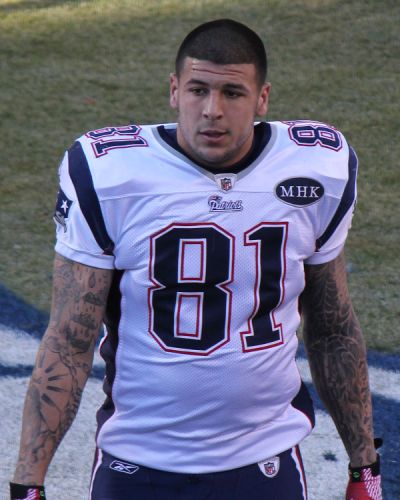 Sports, no doubt, entertain the crowd and are a good means to earn money and fame for both the players and the National Football League. But the recent reports linking football to brain damage and a condition called CTE (chronic traumatic encephalopathy) has raised doubts about the utility and safety of the game.
CTE and Aaron Hernandez
Aaron Hernandez was a professional football player who played for the New England Patriots before he was convicted of killing his friend and semi-professional football player Odin Lloyd. He was trialed and found guilty of the murder. He was sentenced to life imprisonment without parole.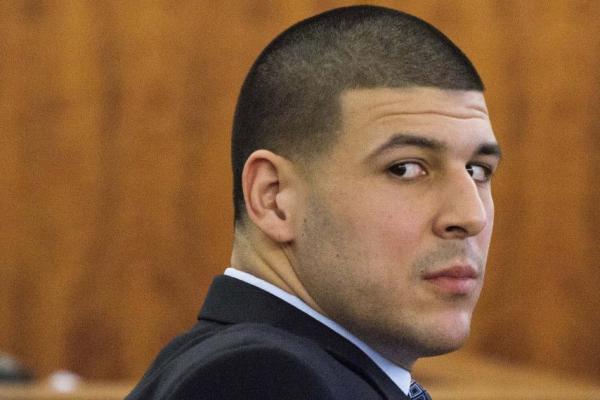 He was serving his sentence at the Souza-Baranowski Correctional Center. In April 2017, he was found hanging in his cell by means of a bedsheet.
It was confirmed that his death was suicidal. A postmortem was done as is usual for any unexpected and suspicious deaths, especially custodial deaths.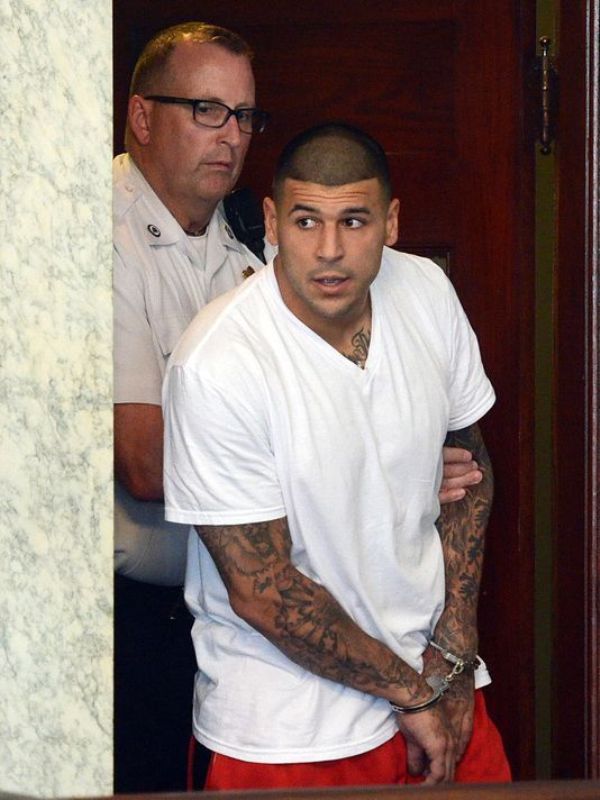 The findings of the post-mortem shocked the world. Aaron Hernandez was found to suffer from a severe form of the degenerative disease called CTE. The pathologists were amazed at the amount of brain damage that Aaron had at the age of 27. He had early changes of brain atrophy, 'tau protein'deposits in his brain frontal lobes in the nerve cells around the blood vessels. His septum pellucidum which is the central membrane of the brain was also ruptured.
Other football players also have been known to suffer from CTE
Other high-profile football players were also found to be suffering from CTE and many of these had also committed suicide. A neuro-pathologist inspected the brains of 111 football players and had discovered that 110 were afflicted with CTE. This has been linked to repeated blows incurred by the head during the play.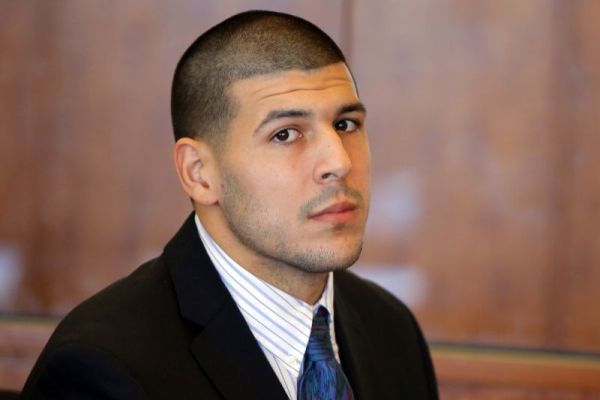 Junior Seau, Ken Stabler, and Frank Gifford, Mr. Seau, Dave Duerson, Andre Waters, and Ray Easterling were some of them who had CTE.
Does CTE explain Aaron's behavior, aggression, murder, and suicide
Aaron was highly violent and aggressive on the field. CTE is known to cause these symptoms. CTE is supposed to be the result of repeated blows that the player receives while at a football game. Due to CTE, there could be mood swings, lapses in judgment, disorganized behavior, and some degree of dementia. The patient may find it hard to control his anger, aggression, and impulses.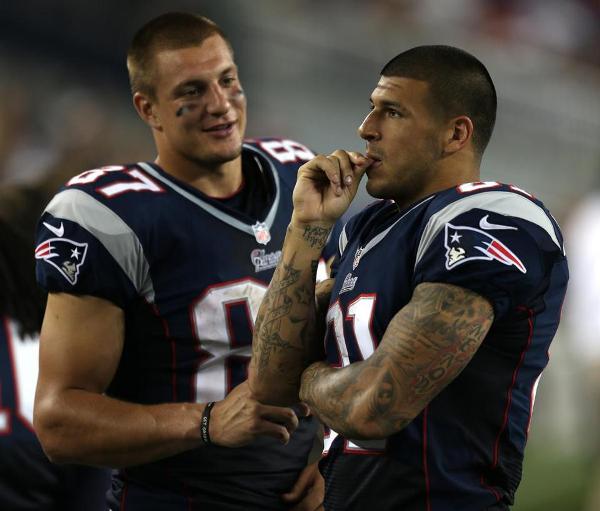 It may lead to a murderous tendency and also suicides. Aaron has been known for many years to be of the violent type. He used to run amok on the field and also attack other players.
You may like to read Late Aaron Hernandez, former NFL player and convicted murderer, was gay!
Post-death lawsuit
Having discovered that the cause of Aaron's violent behavior and sad demise could have been due to his CTE which is the result of him playing football, his estate lawyers have filed a case against the NFL and patriots seeking damages to compensate his daughter who is just 5 years old for the death of her father.
The court papers have claimed that the NFL knew about the association between football and the disease and yet did not warn the players about it. Nor was any protection provided to the players to prevent the disease from developing or progressing.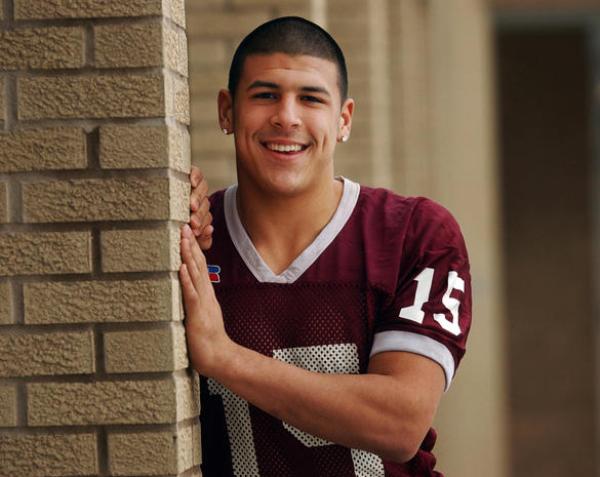 His University of Florida where Aaron studied and played might also figure in the accused list. Boston University has also come out with a research paper which revealed that playing football before the age of 12 is more damaging.
Also read Confirmation! Musician Jon Paul Steuer who died earlier this year had a suicidal death!
Short bio on Aaron Hernandez
Aaron Hernandez was an American Football tight end in NFL for the New England Patriots. His promising life came to an end when he received a life sentence for murdering semi-pro football player Odin Lloyd in 2013. Later, he committed suicide in a jail cell in 2017. More bio…