Rishi Sunak Becomes The UK's First Ever British Asian Prime Minister!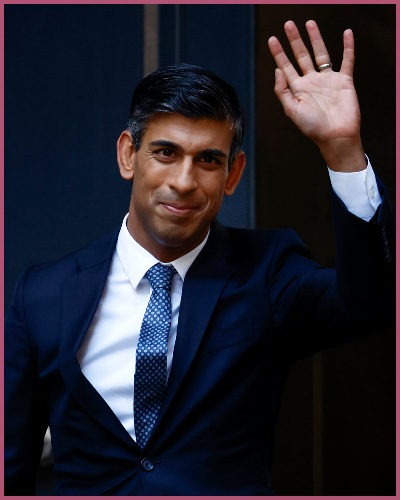 Rishi Sunak has become the first-ever British-Asian Prime Minister.
He is preparing to be the 3rd British PM of 2022.
He originally hails from a Punjabi family and is the eldest of three children.
---
Meet Rishi Sunak and his life behind politics
Rishi Sunak made history by becoming the first-ever British Prime Minister of Asian descent.
Just seven weeks ago, he lost the Tory leadership race to Liz Truss and now has succeeded her as the new PM.
Now as more responsibilities are on his shoulders, Sunak has been chosen by Conservative MPs to run the party.
Now, he is all set to become the UK's third Prime Minister in the year 2022.
Rishi was born in 1980 in Southampton and is the eldest of three children to his parents who originally hail from Punjab.
He comes from an educated family where his father was a family doctor and his mother ran a pharmacy. Being, a good son, he helped his mother with the books.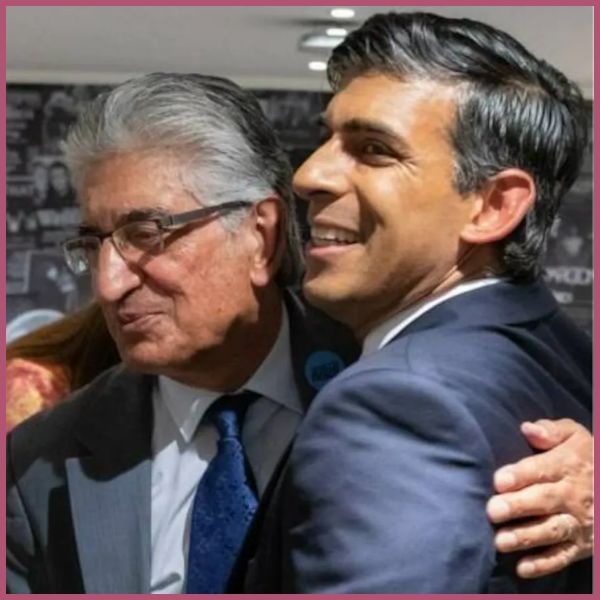 His family worked hard to get him and his two younger siblings to prestigious institutions in the country. He attended England's oldest public school where he became the first Indian-origin head boy and also became the editor of the school paper.
Sunak believes that his overall experience at the boarding school was "intellectually transforming" and put him "on a different trajectory".
After school, Mr. Sunak attended Oxford University where he studied philosophy, politics, and economics at Lincoln College. He obtained a first-class degree there.
He completed his MBA from Stanford University where he met his billionaire future wife Akshata Murthy. Sunak then started working for the investment bank Goldsman Sachs as an analyst.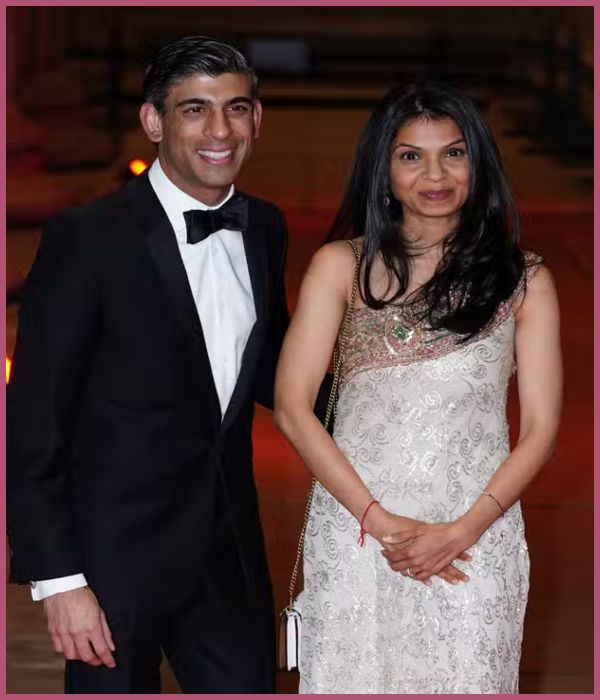 Many reports suggest that the banker already had many job offers while he was still in his second year at Oxford.
After moving to work for hedge funds in 2006, he turned his attention to politics.
Also, Read Meet the New Top 5 Royals in The British Line of Succession after The Queen's Passing!
Sunak's wife Akshata Murthy is the daughter of a billionaire
Rishi married his college sweetheart Akshata Murthy and revealed that he was very attracted to her when they first met.
The new PM was then so attracted to Murthy that he would rearrange his classes scheduled to be in a particular class to sit next to her.
He also praised his wife saying that she is an artistic and fashion-loving student with a deeper passion for Indian traditional craftsmanship.
The couple married in a lavish ceremony in Bangalore and the celebrations lasted for three days.
The happy pair now share two daughters and live in a multi-million mansion in Kensington.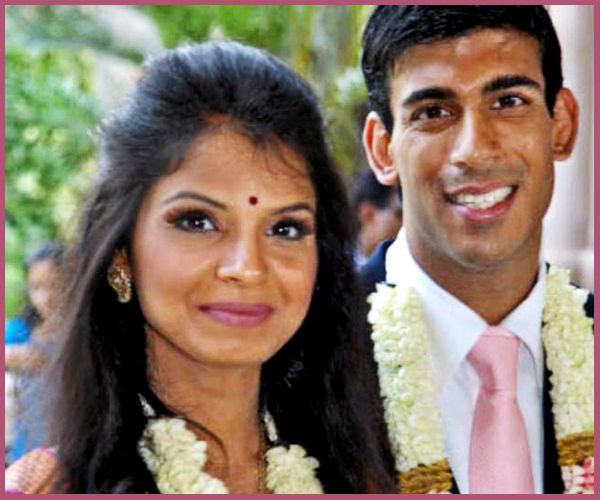 A while ago, while he was competing to be the new PM, Sunak gave an insight into his family life and revealed how different he was from his wife in terms of behavior and thoughts.
He jokingly said:
"I'm extremely tidy, she's very messy. I'm much more organized, she's more spontaneous."
Rishi is also extremely fond of his children Krishna and Anoushka and he attended the births of both of them. The then-banker later revealed he loved being there assisting with the childcare.
Apart from being the new PM's wife, Akshata is the daughter of IT company Infosys' co-founder Narayana Murthy. The company was founded in 1981 and many believe the heiress holds £430 million in shares in the firm.
Moreover, she also runs a design company named Akshata Designs.
Also, Read Rishi Sunak Talks about His Love Story with Wife Akshata Murty!