Rishi Sunak Talks about His Love Story with Wife Akshata Murty!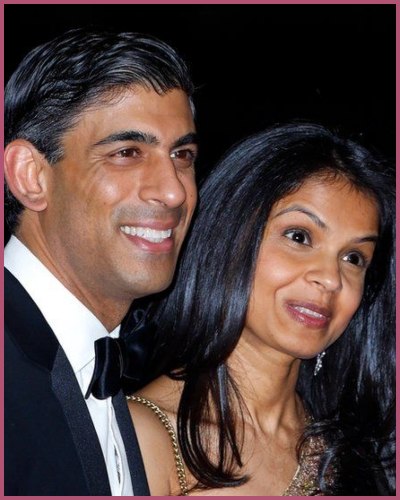 Rishi Sunak and Akshata Murty married in 2006 in a lavish ceremony in Bangalore.
The couple first met while studying at Stanford University.
The couple has two daughters, Krishna,11, and Anoushka, 9.
---
Rishi Sunak says he is completely different from his wife Akshata Murty
Rishi Sunak is making us believe that opposites attract.
UK's one of the most probable candidates for prime minister revealed that he was greatly attracted to his now wife Akshata when they first met.
They first met when Sunak was doing his MBA at Stanford University. He was so attracted to Murty that he confessed to rearranging his Uni class schedule to be in a particular class in order to sit next to her.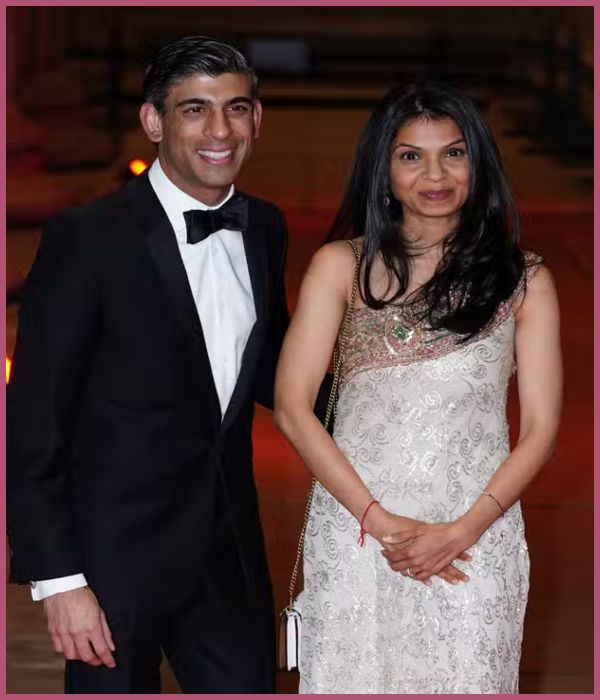 He later described her as an artistic and fashion-loving student with a deep passion for Indian traditional craftsmanship.
The duo married in an extravagant ceremony in Bangalore that lasted for 2 days.
The happily married couple owns several properties and currently lives in a £7 million mansion in Kensington with their children.
Rishi gave an insight into his family life in an interview with a publication. He said that one of the keys to his happy marriage is that he and his millionaire wife are extremely different individuals.
He joked:
"I'm incredibly tidy, she's very messy. I'm much more organised, she is more spontaneous,"
The former Chancellor added: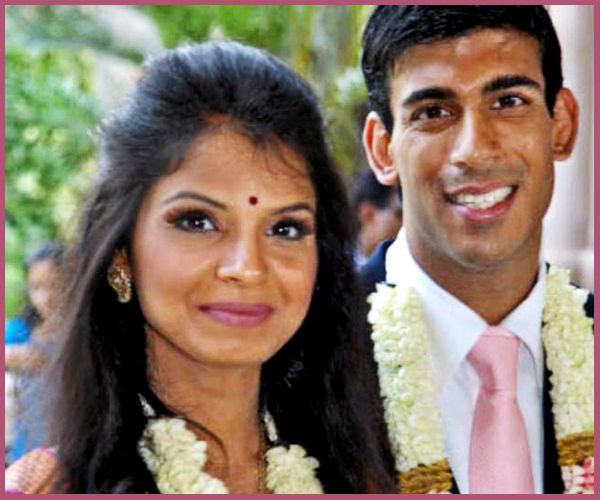 "She is not going to love me for saying this, but I'll be honest with you, she is not big on the whole tidying thing. She is a total nightmare, clothes everywhere… and shoes… oh God shoes," 

"I didn't really need to take it but I did it anyway so we could sit next to each other."
Also, Read Just Days After Voting Against Marriage Equality, Glenn Thompson Gives a Speech at His Gay Son's Wedding!
More about Sunak's multi-millionaire wife Akshata
Sunak attended the births of both his daughters Krishna and Anoushka and he loved being there assisting with the childcare.
He said:
"I was very lucky because when they were born, I ran my own business with others but I was completely in control of my time and so I was very much around.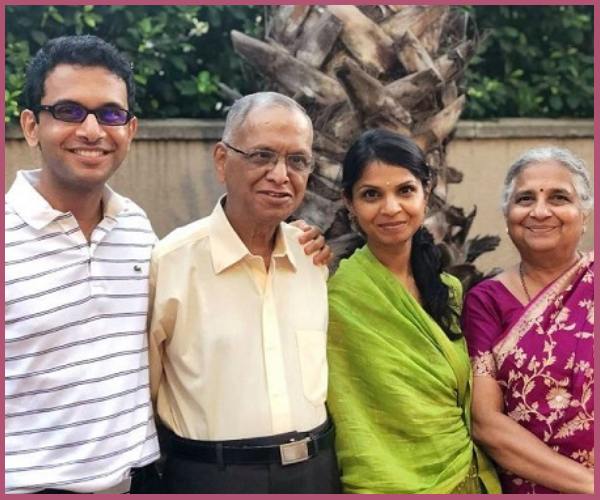 "I always say my parenting sweet spot is zero to three and I was really lucky that when they were that age I had the time to just be there a lot and do a lot."
Akshata is the daughter of IT company Infosys's co-founder Narayana Murthy. The company was established in 1981 and many say that Akshata holds £430 million in shares in the firm.
Murty also runs Akshata Designs about which she told a magazine:
'I'm about the story behind a particular garment, its authenticity, craftsmanship and protecting a rich heritage',
Also, Read Inside Everything to known about Shenseea; Age, Career, Debut Album, Net Worth