(Actress, Dancer)
Late actress Rita Hayworth was a mother of two.
More about the relationship

Rita Hayworth was not a fortunate one when it came to her love life.

Married at 18!

At the age of 18, Hayworth married Edward Judson, an oilman turned promoter who was more than twice her age.  They married in Las Vegas. He had played a major role in launching her acting career. However, She filed for divorce from him on February 24, 1942, with a complaint of cruelty.

Other relationships and marriages

Hayworth than married Orson Welles on September 7, 1943. They had a daughter Rebecca born on December 17, 1944, and died at the age of 59 on October 17, 2004. But they struggled in their marriage and got divorced in 1948.

In 1948, Hayworth left her film career to marry Prince Aly Khan, a son of Sultan Mahommed Shah, Aga Khan third, the leader of the Ismaili sect of Shia Islam on May 27, 1949.

Due to the playful nature of her husband, they got divorced in 1953. Their daughter Yasmin, then only three years old, played about the court while the case was being heard, finally climbing on to the Judge's lap.

Then on September 24, 1953, she got married to Dick Haymes, actor and singer. After a tumultuous two years together, Haymes struck Hayworth in the face in 1955 in public at the Cocoanut Grove nightclub in Los Angeles. She walked out and never returned back.

She went on marrying film producer James Hill on February 2, 1958, but filed a divorce on September 1, 1961, alleging extreme mental cruelty.
Photos of Rita Hayworth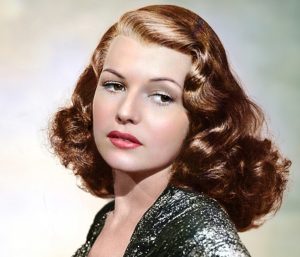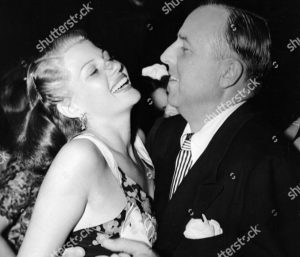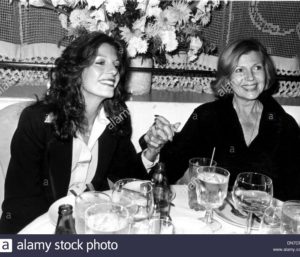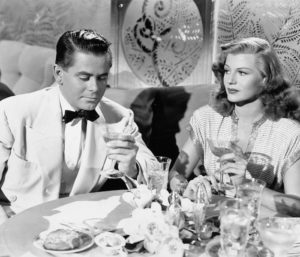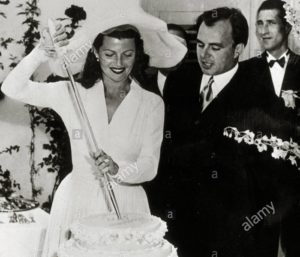 Related Posts on Rita Hayworth
---