Rob Kardashian Shares Sweet Snap of Baby Dream: 'Somebody is Awake!'…Dream Kardashian Looks So Much Like Father Rob in Sweet New Pic!!!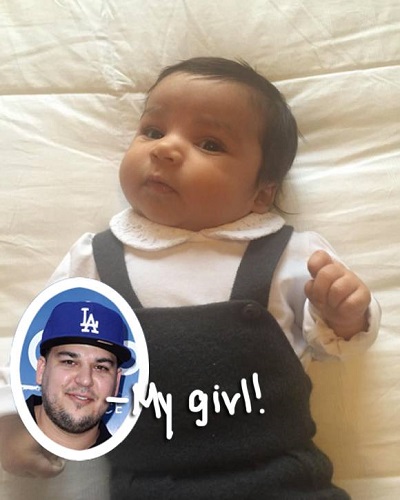 Rob Kardashian, Brother of Kardashians, has posted on his social media a very cute snap of his baby daughter, Dream and it's the cutest thing. The baby has a lot of resemblance to her father and it's a happy news!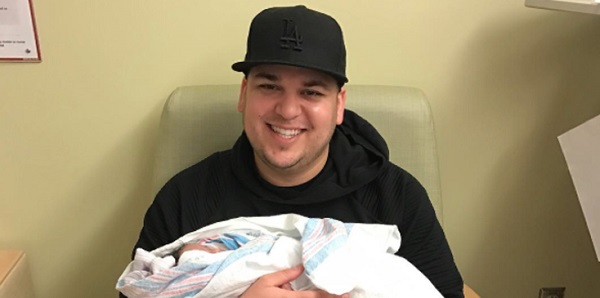 Baby Dream, Daddy's little girl's Picture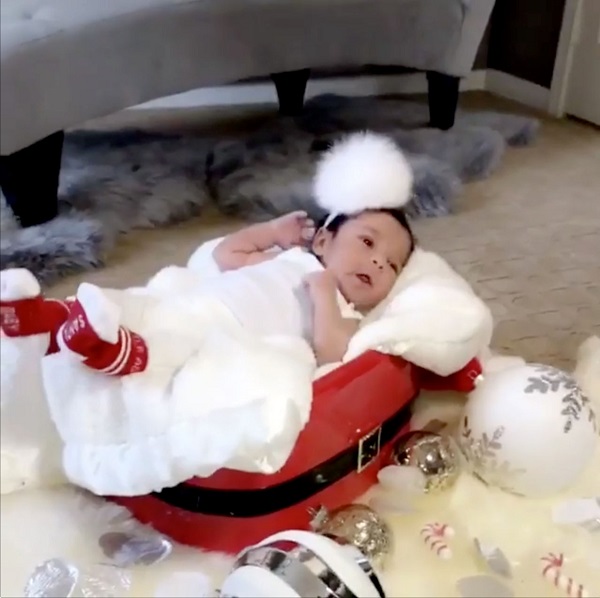 Rob Kardashian took Instagram to share an adorable photo of his daughter Dream on Sunday, April 9. He has over 15 million followers on his Instagram account. In the picture, 5-month-old Dream is seen staring sleepily at the camera as she lies snuggled in her crib and clad in elephant-print sheets. Keeping Up With the Kardashians star Rob wrote:
"Somebody is awake woohoo…look at that face lol,"
followed by an angel emoji.
Dream looked cute in a pink baby sleeping bag with what looked like soft toys kept on either side of her. Her dark curly hair had some adorable bedhead and was giving off distinct vibes of her father's eyes and nose, the tiny tot was staring up at the Keeping Up With The Kardashians star.
Rob-Blac Relation
Rob Kardashian and Blac Chyna restarted their rocky on-off relationship at the beginning of the month with a flirty Snapchat video that showed Rob kissing his baby momma.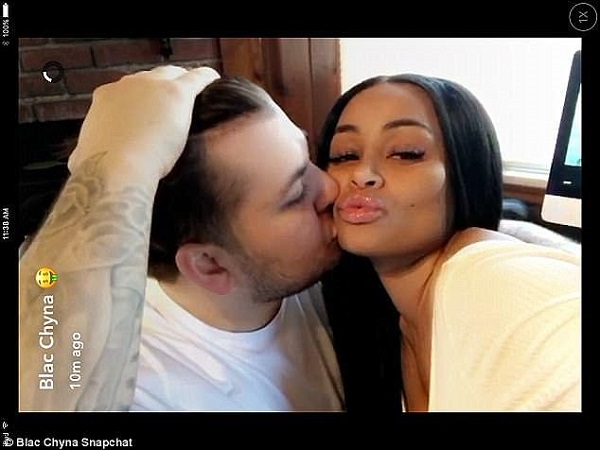 The constantly bickering couple may be trying to reconcile for the sake of their five-month-old daughter Dream.
Rob and Blac, 28,  were an item in late 2015 and came out together in January 2016. Things moved rapidly after that with the socks entrepreneur proposing to Blac in April 2016. One month later they said Blac was expecting their first child and they welcomed baby Dream in November.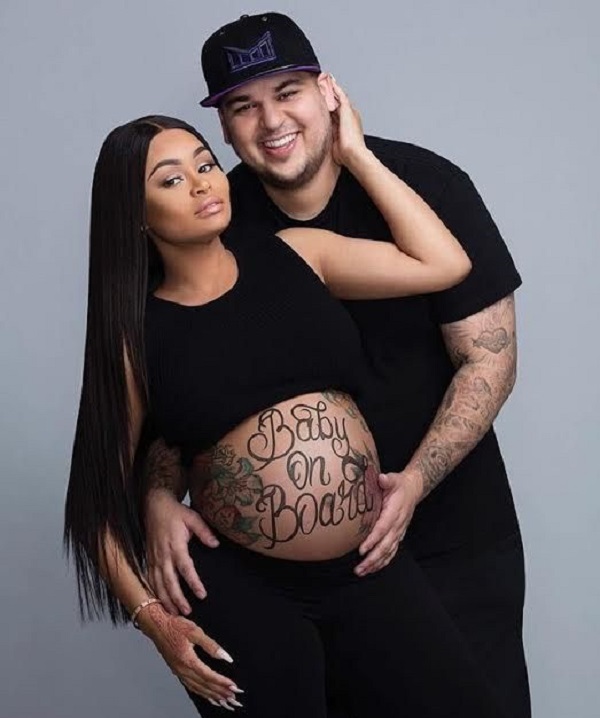 'I've been friends with Chyna for a long time,'
Rob told People in August. He added:
'She was someone I reached out to for advice. She would cook for me and we'd just talk. She's surrounded me with a lot of positivity. From the moment we met, I knew I wanted to be more than friends.'
Things changed for the worse in their relationship before Christmas when a fight nearly ended their engagement. But in the New Year, the two have been filming the second season of Rob & Chyna for E!, which is set to air in the fall.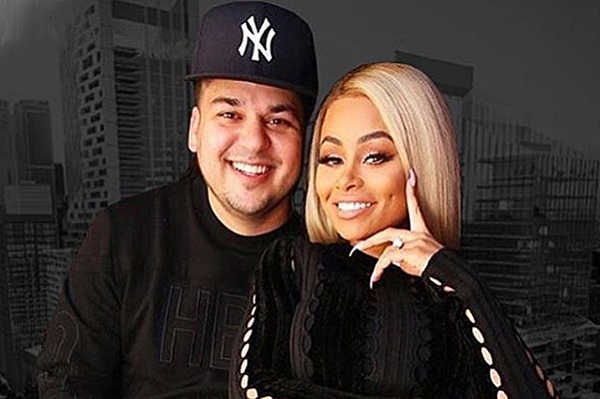 Chyna also has son King, 4, whom she shares with ex Tyga. Since breaking up with Chyna in 2012, Tyga has moved on to date Kardashian's youngest sister, Kylie Jenner, since 2014.
Rob Kardashian and Blac Chyna relationship updates
The lovebirds have repaired and broken their relationships so many times that the fans are also confused about it. Though staying separately now, Blac surprised all by posting a birthday message for Rob on 17 March this year. They are no more in a relationship but may continue to be good friends due to their baby.
Short Bio on Rob Kardashian and Blac Chyna:
Rob Kardashian is an American television personality and businessman. He is best known for featuring on Keeping Up with the Kardashians, a reality television series that centers on his family, as well as appearing on its spin-offs. In 2011, Kardashian also competed in the thirteenth season of ABC's Dancing with the Stars, during which he placed second. More bio…
Blac Chyna is an American model and entrepreneur. She is often referred to as a "video vixen" due to her frequent appearances in hip hop music videos. In 2014, she launched her own make-up brand Lashed by Blac Chyna, with a beauty salon in Encino, Los Angeles. More bio…