Robert Irwin states that father Steve was there with them in spirit during the wedding of sister Bindi Irwin last month!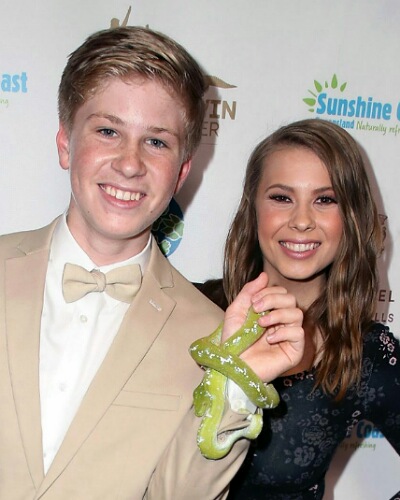 Bindi Irwin recently got married to her fiance Chandler Powell.
Since his father Steve Irwin is no more, Bindi requested her younger brother Robert Irwin to walk her down the aisle.
Robert more than willingly obliged.
He revealed that their father Steve's spirit was there during the wedding.
---
Robert Irwin talks about his feelings
Robert Irwin walked his elder sister Bindi Irwin down the aisle during her wedding last month to her fiance Chandler Powell.
Bindi had requested her younger brother Robert to do so since their father Steve Irwin had died in an accident many years back.
Robert is happy that he could be of help to his sister during her wedding. It was an emotional moment for God both the siblings on this special day.
Robert appeared on Australia's Today Show with his and Bindi's mother, Terri Irwin. He said:
"It was incredible. I think it was probably the most emotional I think I've ever been,"
.@RobertIrwin and @TerriIrwin tell us about Bindi's big day! #9Today pic.twitter.com/KP0y0SOYL5

— The Today Show (@TheTodayShow) April 20, 2020
He revealed that the act was an honor and it deeply touched him inside. The doting brother added:
"I've always felt so lucky. Being so close to Bindi, I've always had the best sister in the entire world. She's been there for me, no matter what, you know? And Chandler just feels like a brother and now officially a p for me and to see them starting their married life was absolutely incredible and I was so touched when she asked me to walk her down the aisle. It was probably the highlight of my life."
The wedding of Bindi Irwin and Chandler and her father's spirit
Bindi wed Chandler last month. It was an extremely low-key affair with no guests on the list due to the coronavirus pandemic.
Robert posted on his Instagram for his fans:
"Walking my sister down the aisle was one of the most special moments of my life ❤️ Bindi, you are the most amazing sister and friend, always there for me through it all and I just couldn't be happier you found Chandler. And Chandler, I am so happy to now welcome you into our family as my brother. March 25 was a truly beautiful day!"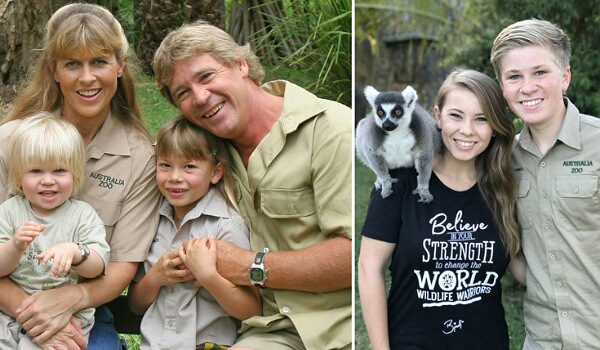 Robert noted that their father was there with them at the wedding in spirit. He said:
"It was a very small wedding, but they just rolled with it. They made it beautiful. Our zoo team really stepped up and it was such a gorgeous day and I think for me and Mom, we were so emotional and so happy. It was a day that you definitely wish that Dad was there for it, but I think he was definitely there with us in spirit."
The wife of Steve, Terri could not disagree. She said:
"I think so, and I think during these really difficult times that's what's so important to focus on, is the people that we love, those in our lives, and just honoring that love really never dies and I think we all felt that Steve was watching over us,"
Bindi Irwin talks of her wedding
The new bride, Bindi Irwin was also elated and happy even though she had to change her plans for the day. She posted on her Instagram:
"March 25th 2020 ❤️ We held a small ceremony and I married my best friend. There are no words to describe the amount of love and light in my heart right now. We've planned this beautiful day for nearly a year and had to change everything, as we didn't have guests at our wedding. This was a very difficult decision but important to keep everyone safe. We wish all of our friends and family could have been there with us, however it's lovely that we will be able to share photos and videos. Right now we're encouraging the world to hold onto hope and love, which will carry us forward during this profound time in history. Today we celebrated life and revelled in every beautiful moment we shared together in our Australia Zoo gardens. Mum helped me get ready, Robert walked me down the aisle, Chandler became my husband and together we lit a candle in Dad's memory. We shared tears and smiles and love. Thankfully, since we all live at Australia Zoo as a family, we could be there for each other. To everyone reading this – stay safe, social distance and remember LOVE WINS!"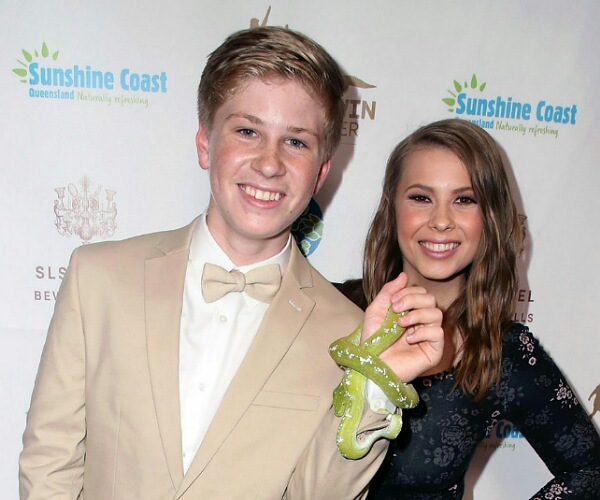 Mother Terri spoke about the day:
"We do need to stand together. We need to remember to support each other during these times, and for Bindi and Chandler to have such a win, it's really special."
Source: Today Show