Robert Pattinson and Suki Waterhouse Make Red Carpet Debut at a Fashion Event after 4 years of Dating!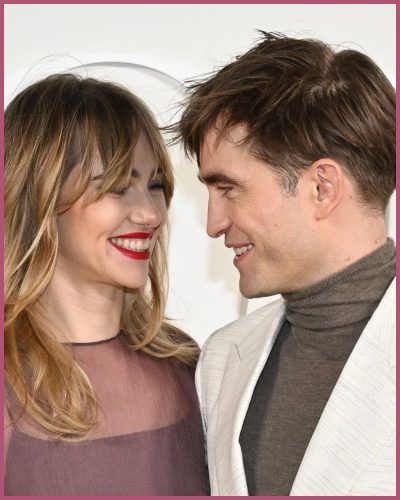 Robert Pattinson and Suki Waterhouse finally make their relationship official on the red carpet at the Dior fall 2023 menswear fashion show.
The pair have been dating each other for the last four years but maintain a low-key relationship.
However, the couple is in no rush to get married or engaged anytime soon.
---
Robert Pattinson and Suki Waterhouse look happy at a Dior event
Fans of Robert Pattinson and Suki Waterhouse can't keep calm because the couple finally made their long-awaited red-carpet debut after 4 years of dating.
The pair looked cute as they posed happily for the cameras at the Dior fall 2023 menswear fashion show in Giza, Egypt, on Saturday.
Pattinson, 36, and Waterhouse, 30, exchanged loving gazes at the fashionable fete.
The Twilight actor looked dapper in a cream-colored suit and brown turtleneck. Meanwhile, the model looked elegant in a purple dress with a sheer overlay. She wore bright red lipstick and left her blonde hair loose. Suki also completed her look with a pair of strappy black heels.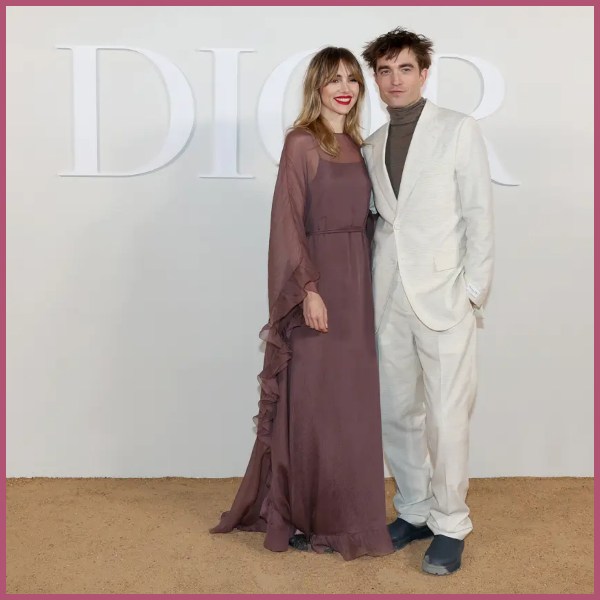 The lovers first sparked romance rumors in June 2018 after paps caught them making out in London.
A news publication told at the time:
"Along the way, they were very close and cuddled and kissed many times,"
An eyewitness also claimed that the actor was very affectionate and had his arm around his girlfriend the whole time.
They added:
"They were very loved up and close. Robert stroked Suki's hair and gave her another loving kiss."
Also, Read Too Much Hotness Under One Roof! Robert Pattinson, Andrew Garfield, Charlie Cox Were Roommates?
Pattinson explained the importance of keeping his relationship private
Robert and  Suki's relationship took a serious turn in 2020 when the couple quarantined together amid the coronavirus pandemic.
The lovers are very fond of each other but are taking things very slowly. One source said:
"Rob and Suki have definitely discussed getting engaged but are in no rush,"

"Suki is not pressuring him and they are both very committed to each other."
Their romance started blossoming after Pattinson and FKA Twigs called off their engagement in 2017. Waterhouse also publicly split from Bradley Cooper in March 2015.
Many believe that Cooper, 47, put an end to their two-year relationship because Waterhouse was not supportive of his acting career.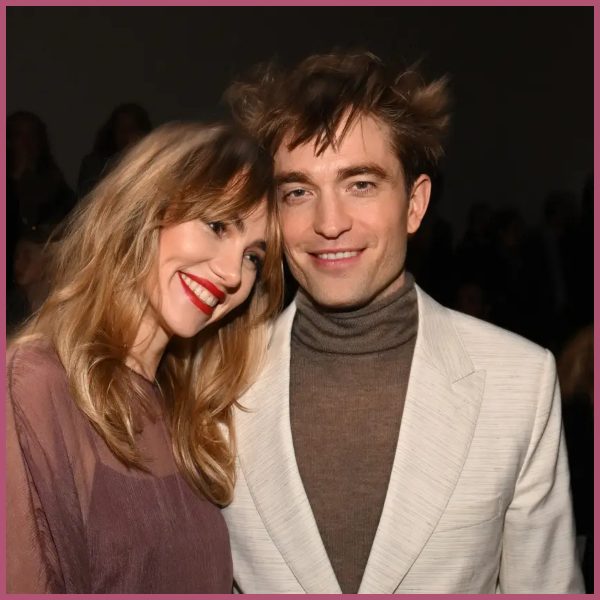 Pattison loves being mum about his romance with Waterhouse and addressed why it is important for him to keep his relationship private in a 2019 interview.
The Remember Me actor explained:
"If you put up a wall it ends up better. If you let people in, it devalues what love is,"

"If a stranger on the street asked you about your relationship, you'd think it extremely rude. I can't understand how someone can walk down the street holding hands, and it's the same as when I do it and a hundred people are taking your photo."
The English actor added:
"The line between when you're performing and when you're not will eventually get washed away and you'll go completely mad."
Also, Read Robert Pattinson And Suki Waterhouse Kissed On A London Park After Recovering From COVID-19!