Robert Townsend has the cutest daughter Skye Townsend, who imitates Beyonce. In relationship with someone after divorce?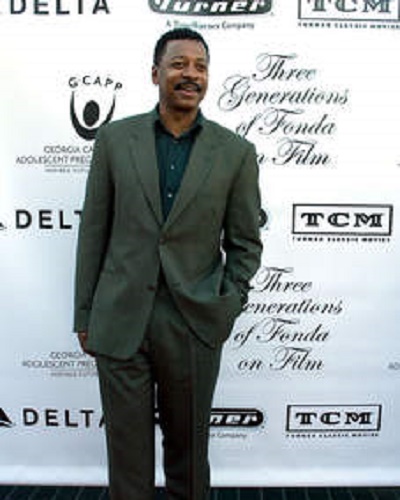 Robert Townsend, who has mind-blowing acting skills is now blessed with the cutest daughter. No doubt, Robert is loved by everybody in the industry and he is also a loving and nurturing dad to her daughter. As he is a famous figure in the industry, we got to know much about his professional life. So, today, we address something in detail about his personal life!!!
Robert's amazing daughter
Robert Townsend has a 23 years old daughter, Skylar Townsend, who is famous as Skye Townsend and has been surprising people with her spot-on impersonations of Beyonce. Impersonation is hard to do, and very few achieve perfection as she has. She imitates Beyonce perfectly, and posts the videos via Instagram which startles many, but how did the impersonation start? On July 25, 2014, Skye posted mash up video and shared the journey which began back in 2006. She loved the way Beyonce talked, so she started imitating her and made silly videos which initiated her imitating career. But Skylar never thought it would turn out as big as it did. Although she is good at imitating, she does not want to remain a YouTube sensation. She feels that she is an artist and wants to be known as an actress and a singer too.
Regarding it, his daughter said:
"Lol repost. This video is a mash up of some old vines. I began posting videos impersonating Beyonce when I was thirteen on YouTube in '06. I remember loving the way she talked and hadn't seen anyone try so I started making silly videos. That began my entire career (even doe I still ain't shit). Got me in the doors of every major TV network and I will always remember watching my first video hit a million. Recently this voice is like "a thing". It's time to retire doing these videos lol. I am an artist and want to be known for being an amazing singer and actress. I don't want to be a "YouTube sensation" but an icon. I'm not in competition with anyone to be the best Beyonce impersonator. From day one, it was all in good fun. So thank you all for the love on my Beyonce posts from '06 to now. Never thought it would turn into what it did. That is so crazy. But… I knew it would come to this. ???? #BeyHivefolife #stoptaggingmeinallthesedamnvideosofotherpeople"
Divorced man, dating anyone?
Robert married his ex-wife Cheri Joes on September 15, 1990, and shares three daughters with Cheri, namely Sierra Townsend, Grace Townsend and Skylar Townsend along with a son named Max Townsend. But, their relationship did not last long, and their eleven years long married life officially got to a divorce on August 9, 2001, due to irreconcilable differences. Robert's acting projects keep him busy, but it's unknown if he has a girlfriend or not. The news of his dating has not surfaced in the media, so he remains single in the eye of the public. However, it possible that he is secretly in a relationship with a girlfriend and chooses to keep her away from the limelight.
Short Bio on Robert Townsend 
Robert Townsend is an American actor, film director, and writer. He is popular for his commercially successful movies such as Hollywood Shuffle, Eddie Murphi Raw, and The Meteor Man. More Bio…