Meet the Future Brides! Robin Roberts and Longtime Girlfriend Amber Laign to Tie the Knot after 18 Years Together!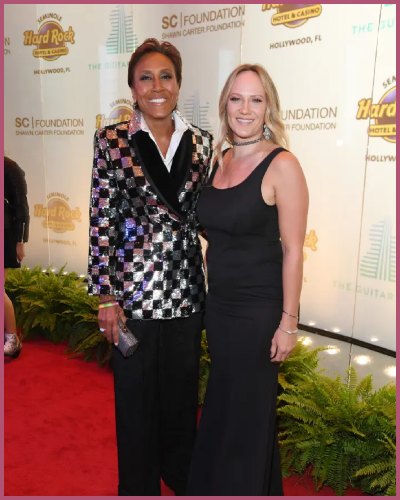 Robin Roberts announced she and her longtime partner Amber Laign are marrying soon.
The TV anchor said that she and her girlfriend of 18 years would walk down the aisle this year.
Laign suffered from breast cancer in late 2021.
---
Robin Roberts and Amber Laign will tie the knot this year
Congratulations are in order for Robin Roberts and Amber Laign for their soon-to-be wedding.
Roberts gave a wonderful surprise to her fans by announcing that she and Laign, her girlfriend of nearly 20 years will soon be tying the knot in 2023.
The TV host announced on Good Morning America that she is thrilled to be walking down the aisle with the woman she loves.
Roberts talked to motivational speaker and author Gabrielle Bernstein: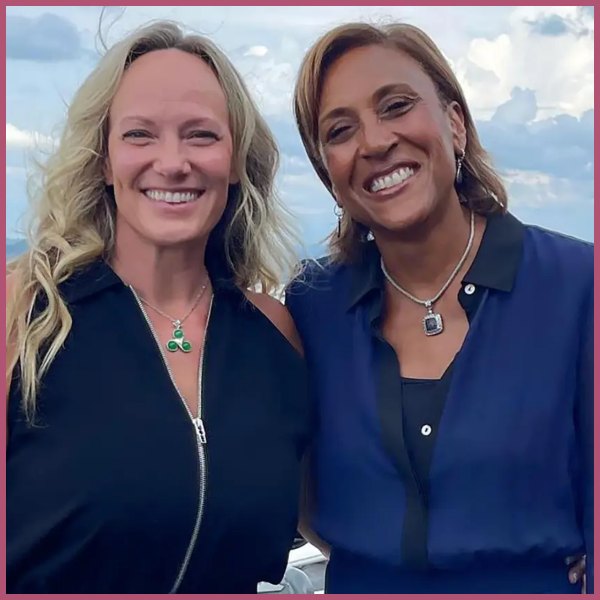 "I'm saying yes to marriage. We're getting married this year,"
She also revealed that she hesitated a bit to share the news with everyone because the couple had not "said it out loud yet."
Robin, 62, admitted that she and Laign, 48, did talk about marriage plans in the past but had to put it off because of the latter's diagnosis of breast cancer a year ago.
Roberts, being a supportive partner was there with Amber through her tough times as well.
The Plant Juice Oils co-founder completed radiation therapy in July 2022 despite having a complicated therapy.
Roberts asked fans to offer their prayers and said at  the time:
"I'll be away from 'GMA' from time to time,"
Also, Read Rachel Zegler Shocked Fans by Saying that She had a Breast Cancer at Age 19!
Roberts is a breast cancer survivor
Gabrielle asked Roberts to "create a wedding vision board" to which she  excitedly replied:
"I can't believe I said that,"
The pair are together since 2005. But Roberts, who is also a breast cancer survivor came out as gay only in December 2013. She said that Laign was also very supportive of her when she was suffering from the grave disease.
She also suffered from myelodysplastic syndrome- a condition that makes blood-forming cells in the bone marrow abnormal.
In 2013, the newscaster told People magazine: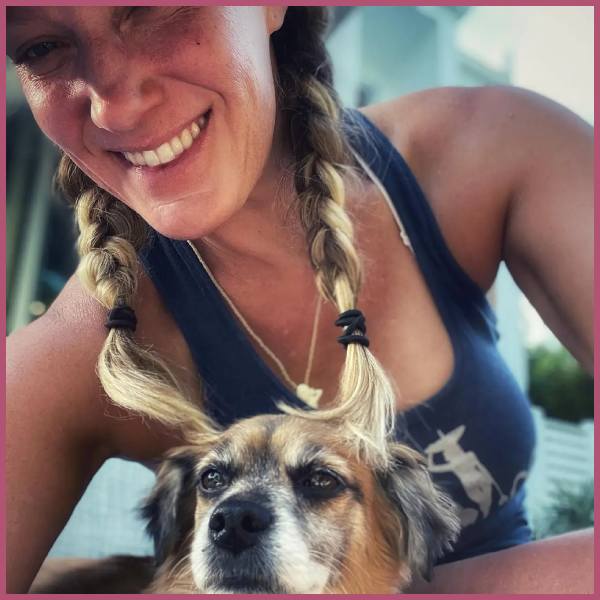 "I felt like I was dying," 

"I couldn't eat or drink. I couldn't even get out of bed."
In 2020, the adorable couple celebrated their 15th anniversary of togetherness. There she recalled how they first met and fell for each other on a blind date.
The former massage therapist wrote:
"Having you by my side is a gift as we continue to navigate this thing called life,"

"You have the kindest heart and most beautiful soul than anyone I know. You have shown me time and time again to stay humble and to always treat others with the utmost respect as you never know what one might be going through ❤ Beautiful…..absolutely beautiful. I love you with all my heart."
Also, Read British TV presenter Sarah Cawood is Diagnosed with Breast Cancer!