The House of Cards alum Robin Wright filed for Divorce with husband Clément Giraudet!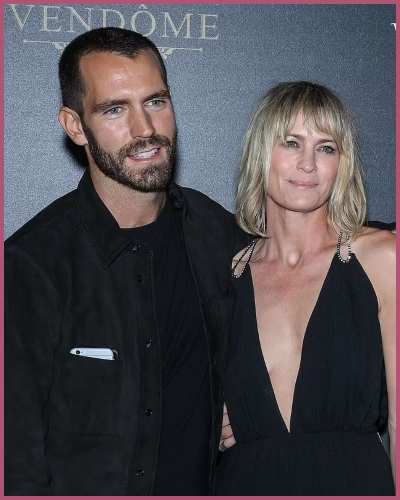 The Wonder Woman cast Robin Wright has split from her husband of 4 years.
As per the legal document obtained, Robin already took the separation legally opting for divorce on September 22, 2022.
Also, learn the relationship timeline of Robin and Clement Giraudet.
---
The Forrest Gump actress Robin Wright, 56 , and the Yves Saint Laurent executive, Clement Giraudet, 37, opted for divorce a month after their split.
Robin Wright filed for divorce from her husband of 4 years
Robin Wright had split from her husband Clement Giraudet back in July as they could not reconcile their differences. The Princess Bride actress after a month of parting ways with her estranged husband filed for divorce on Thursday, September 22.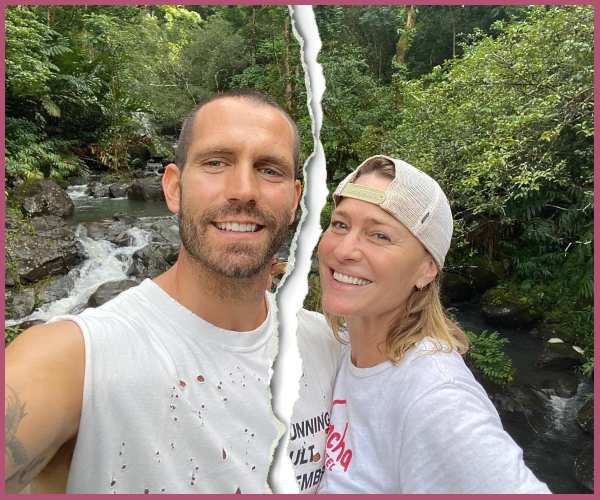 Wright and Giraudet were leading blissful conjugal life until that day when things went bitter for the former love birds. A year earlier they together revealed of how they felt dealing with marriage amidst the COVID pandemic during a February 2021 appearance on Jimmy Kimmel Live! stating,
"It's great, we're still compatible! Thank God. He loves living here [in Los Angeles]. It's a dream come true, are you kidding? [The French] have such incredible taste … and he just cannot get over how bad drivers are in L.A. It just blows his mind!"
Robin Wright after taking their split legally have blocked the court's ability to offer spousal support. Also adding their assets the sources added,
"Pursuant to the parties' post-nuptial agreement, all assets are his/her separate property."
Also, Read 'Vampire Diaries' star Paul Wesley has Split with his Wife Ines after Three Years of Marriage!
Robin Wright and Clément Giraudet separated after 4 years of marriage
Robin Wright and Clement Giraudet were married in an intimate ceremony in August 2018. They had an intimate wedding after sparking romance for over a year in 2017 despite their 19 years age gap.
They first sparked marriage speculation in July 2018 when the duo was preparing for their nuptials. Back then, the duo was spotted wearing matching rings on their vacation in Capri, Italy.
Briefing their romance, Wright and Giraudet were first spotted together in September 2017 during Paris Fashion Week. The Actress also was an attendee of Saint Laurent's fashion show, the company for which Giraudet works.
Along with son Hopper Jack Penn and new beau Clement, the legendary actress was watching the match in the stands at Parc des Princes Stadium. They confirmed the dating news only three months later.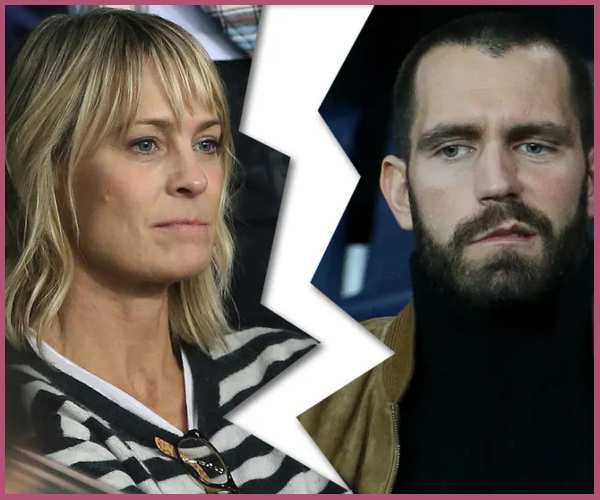 Also, Read Adam Woodyatt finalized divorce from separated wife Beverley Sharp after two years of split
Past relationship of Robin Wright
Robin Wright was previously married to ex-husband Sean Penn from the year 1996 to 2010. She also shared her son Hopper Penn, 29, and daughter Dylan Penn, 31 with her former spouse whom she was together for 21 years starting in 1989.
She is also the ex-wife of late American actor Dane Witherspoon who passed away in 2014. Her first marriage with Dane, unfortunately, lasted for only 2 years, from 1986 to 1988.
Robin following her two broken marriages was engaged to actor Ben Foster in 2014 after seeing him in February 2012. She, unfortunately, had broken up with her fiance and reunited again only to call off their second engagement in August 2015.
Also, Read Scooter Braun Finalizes Divorce From Yael Cohen Less Than 1 Year After Their Split