Robyn Dixon Married The Same Man Twice Despite Cheating!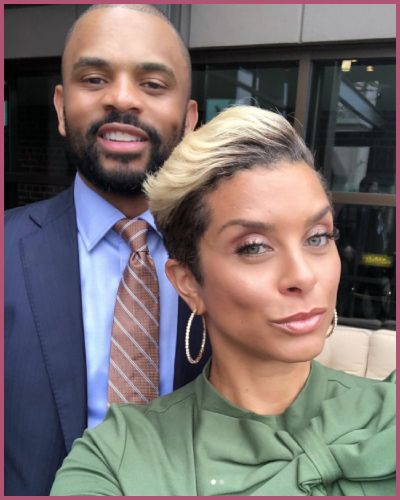 RHOP star Robyn Dixon recently married her husband Juan Dixon for the second time.
The wedding was stalled for a while and Robyn recently revealed that it was because her husband "communicated with another woman on Instagram".
---
RHOP star Robyn Dixon married her husband Juan Dixon for the second time
The Real Housewives of Potomac star, Robyn Dixon, 43, and Juan Dixon, 44, married for the second time in January 2023. They have two boys, Corey, 14, and Carter, 13 from their first marriage.
PEOPLE confirmed in August 2020 that the Dixons had gotten a marriage license from the Howard County Clerk's Office in Maryland.
During a recent trip to Riviera Maya, Mexico, Robyn revealed to costars Gizelle Bryant, Karen Huger, Ashley Darby, Candiace Dillard Bassett, Mia Thornton, Dr. Wendy Osefo, and Friends of the franchise Charrisse Jackson-Jordan and Jacqueline Blake that she was planning to marry away from the gaze of reality TV cameras.
She said:
"I don't even know if I want a wedding. I don't know if I need one — like, a traditional wedding."
She added:
"I'm going to keep it super simple…. It'll just the four of us. We're not telling anyone. It's literally just ceremony and that's it. We don't need no cake, no reception — nothing."
Robyn previously stated that she and Juan intended to marry in July 2022 while in Jamaica for her brother's wedding, but sources tell PEOPLE it never happened.
As for why Robyn and Juan delayed nearly two years to marry, she previously stated that the COVID-19 outbreak forced her to postpone plans for her first wedding but there were other reasons which she explained recently.
Also read RHOP's Robyn and Juan Dixon Finally Gets Marriage License!
The wedding was delayed because Juan Dixon "communicated with another woman on Instagram"
Robyn Dixon admitted on the current edition of Dixon's Reasonably Shady podcast that she was aware of her husband Juan's alleged infidelity during the epidemic prior to filming season 7.
Dixon said:
"Juan was an idiot and communicated with this woman on Instagram because, you know, whatever he's bored. He needs attention. It's the pandemic. Blah, blah, blah. They did not date. He did not fly her anywhere."
The Bravo personality stated that the woman presented him with a hotel receipt bearing his name. Dixon, on the other hand, said there was "a rationale" for it, claiming on Patreon that the woman messaged the former NBA star about missing her wallet and asked if he could pay for her hotel.
Dixon stated Juan took his credit card and walked out of the hotel.
"The situation when it was presented to me was handled. [It] was discussed… It was something we had to work through, you know? It was not something that it was just, 'Oh, okay, whatever. Maybe that's why the wedding didn't happen when yall wanted it to."
Robyn Dixon and Juan were married previously
Juan and Robyn Dixon met in high school and started dating in 1996. Despite attending different schools, they became acquainted when Juan's basketball team played against Robyn's — and she noticed him staring at her from the seats.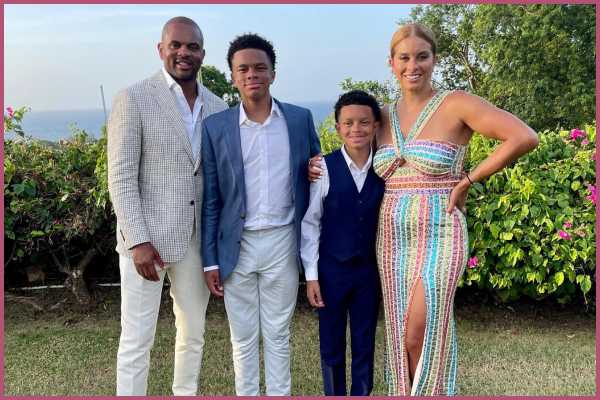 Juan went on to play college basketball for the University of Maryland after graduating from high school. He was chosen by the Washington Wizards in 2002 after graduating.
The point guard spent three years with the Wizards before signing as free agency with the Portland Trail Blazers in 2005. Juan and Robyn married the following year.
Three years after their wedding, the couple received their first child, Corey, who was followed by their second son, Carter, in 2010. However, the couple divorced in March of that year after calling it quits in 2012.
You may also like to read: Split alert! RHOP alum Ashley Darby announced her breakup with Luke Gulbranson after less than three months of dating