Robyn Griggs passes away at 49! Find out the cause of the Soap actress's early death!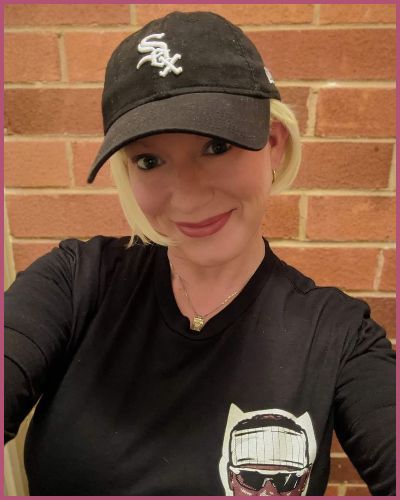 Robyn Griggs was an American stage television and film actress
Griggs recently passed away on August 13, 2022, at the age of 49
She died of the disease called Cervical cancer
---
RIP Robyn Griggs!
The Soap opera star Robyn Griggs is no longer with us. The actress who starred in the soap operas "Another World" and "One Life to Live," died at the age of 49.
On Saturday, August 13, the tragic news was announced in an emotional statement by one of her friends on her Facebook page.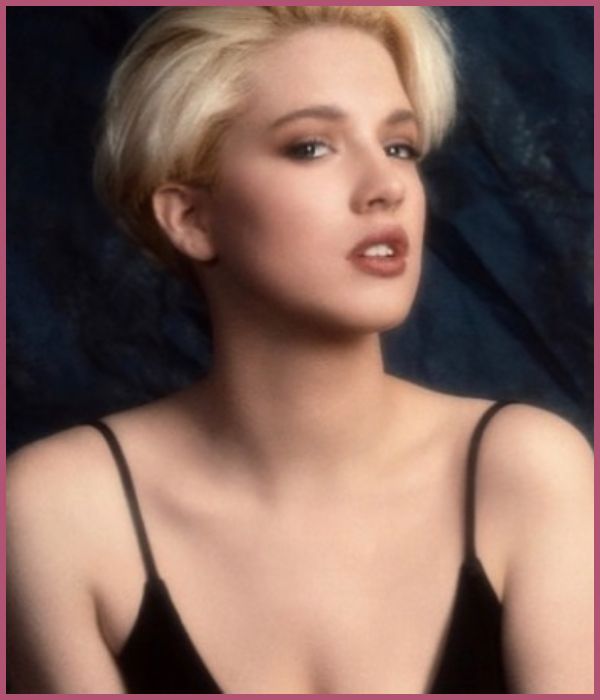 The Statement began,
"Hi everyone, With a heavy heart, I am saddened to announce Robyn's passing. However, she is no longer suffering and would want us to remember that and the good memories,"
Also read "RIP Teddy Ray! Actor and Comedian Dead At The Age 32! Cause of Death, Age, Net Worth 2022, Biography"
She continued,
"I will never forget how open she was to telling her story, and accepting of me helping her tell it. She wanted to help people and spread the word of her story to do it. I was honored to do so. RIP my friend, I love you and smile when I think of you."
Our team conveyed condolences and tributes through our hearts to the beloved actress Robyn Griggs and her family.
What is the cause of Robyn Griggs's sudden death?
Robyn had always been open about her battle with Cervical cancer. She disclosed that she was diagnosed with stage 4 cervical cancer in the year 2020.
She also revealed last month only that she had developed four new tumors and undergo chemotherapy, two on her liver, one on an abdominal muscle, and one on a lymph node.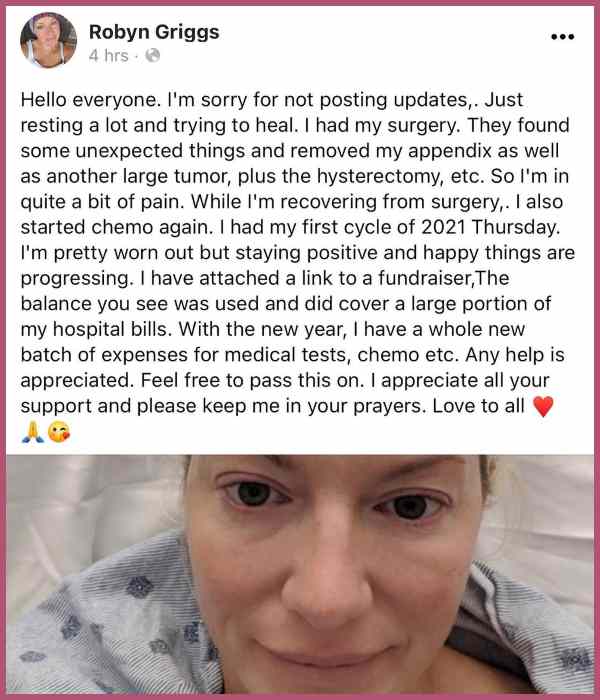 Robyn stated,
"'I have 4 new tumors. 2 new tumors on my liver, one on abdominal muscle and large one on right side lymph node. So in pain and I goto chemo Monday am. I told them whatever it takes. I'm in for the fight."
A GoFundMe page was also created to raise money for her medical bills.
Also read "Alan White Passes away at 72! Death, Tribute, Career highlights"
Brief about Roby Griggs
Robyn Griggs began her career in the entertainment industry at an early age. She debuted as a child actor in the Broadway musical Annie where she portrayed the role of Molly.
She became popular after portraying the role of Stephanie Hobart in the daytime soap opera One Life to Live. Similarly, she was nominated for a Young Artist Award for her performance in soap operas.
In the middle of her career, she took time away from acting sometime in 1995. However, she later returned to acting in the year 2003 and come back with horror films including Zombiegeddon.