Rod Stewart visited a hair salon and came out after 3 hours looking virtually the same!
Rod Stewart owns a lovely melodious voice for which he is famous. But his spiky blond hair also gives him a lot of headlines. And recently, Rod went to a high-end salon in Mayfair. And the end result: same. There was no difference in his hair look before and after though he had spent almost three hours in it!
Rod Stewart and his recent salon visit
Singer Rod, 75 has a great voice but he is also famous for his spiky blond mane. He does take great pains to maintain his hair and spends nearly £6,000 per year on them.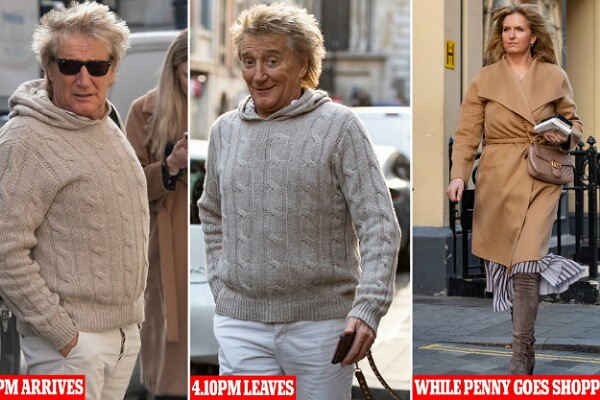 Recently, the singer visited a high-end celebrity salon, Steven Carey salon in Mayfair. He arrived in a chauffeur-driven car with his wife Penny Lancaster. And he was inside in a private room of the salon for about three hours. He entered the salon at 1.20 pm wearing his sunglasses. And he came out at 4.10 pm. But when he emerged out after three hours of hair care work, he look virtually the same. The only difference was that his hair was looking a bit more blond. So what did he and his hairdresser do inside?
What did Penny Lancaster do in that time?
Wife Penny, 48 did not wait during the lengthy pampering session of Rod. Instead, she decided to go shopping. She was inside an Apple Store for nearly one hour. Penny is Rod's third wife and they wed in 2007. The couple shares two children; son Alastair, 14, and son Aiden, 8.
The salon that Rod visited is, of course, an expensive one with prices starting at £45. Most of the affluent customers who come there spend almost £185 for their hairdos.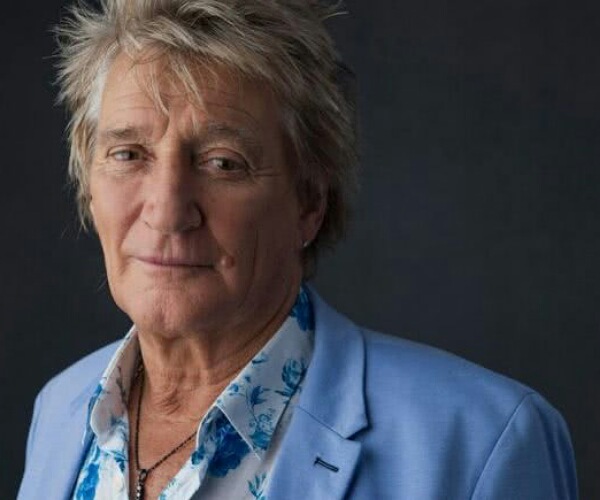 Click the link ahead to read more on Singer Sir Rod Stewart reveals the real reason he joined UK's anti-war protests in the 1960s!
Rod Stewart's connection with the salon
Rod is a regular customer of the celebrity salon. Earlier reports had claimed that Rod spends £340 per session to get his hair trimmed and re-bleached and he does it every few weeks.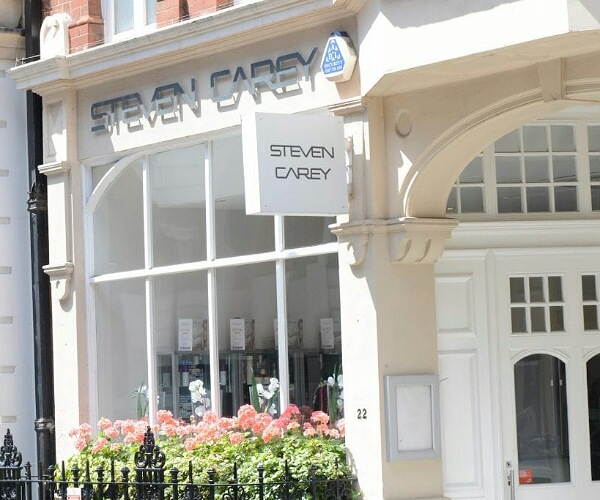 He gets a VIP treatment every time he goes to the salon. Besides, they also serve him sandwiches on a silver platter. An insider had said:
"Rod is quite pedantic about his locks. He gets high and lowlights put in every three weeks, and even if his hair doesn't really need doing he'll still come in to get it tweaked, either with a few strokes of colour or a tiny trim."
His recent visit was just before his performance at Tuesday night's Brit Awards. His act was during the closing ceremony with his former Faces bandmate Ronnie Wood. The venue was at London's O2 arena and it was to mark the event's 40th anniversary.
Short bio on Rod Stewart
Rod Stewart is a renowned British singer-songwriter, largely popular in the US and the UK. Likely, Stewart is one of the best-selling music artists of all time, having sold over 100 million records worldwide. More bio…
Source: Daily Mail UK