Romain Bonnet was married to Mary Fitzgerald before the show 'Selling Sunset'! 6 interesting facts on Romain
Romain Bonnet and Mary Fitzgerald shocked their fans after they revealed that they were legally married months before filming the TV series Selling Sunset. Likewise, the couple's marriage license and the certificate of marriage show that the two were married at a Ventura courthouse on March 9, 2018.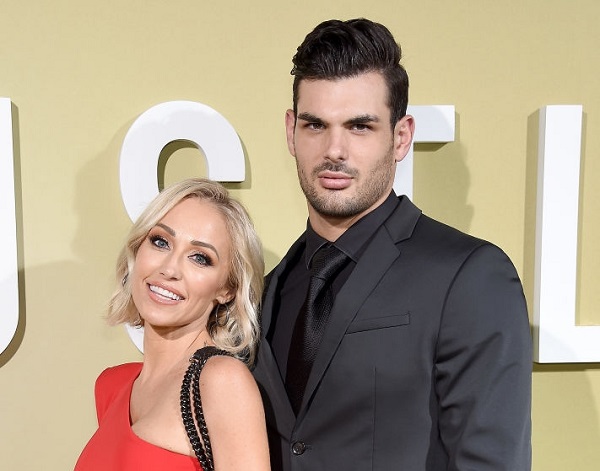 The TV series began filming in June 2018. Their wedding was officiated by a deputy commissioner of civil marriage named Nicole Young. Even though they were already married he proposed Mary in the first season of the show.
They revealed,
"Mary and Romain had a civil union a couple of months before the show began filming in June of 2018, but they chose not to tell any of their friends or family, as they were still trying to see if their relationship would work out in the long term."
Romain Bonnet and Mary Fitzgerald's second wedding
Romain Bonnet and Mary Fitzgerald wedded at the end of season 2nd of TV series Selling Sunset. They engaged in the show in 2019 and Mary posted a picture showing her engagement ring in April 2019.
Their wedding venue was canceled just weeks before the ceremony as they decided to get married in one of her listings on 12th October 2019. But the property sold out before they got married.
Mary said,
"It was our dream wedding. Neither of us are big, showy kind of people, and we just wanted the people closest to us, where it just felt sincere and comfortable. So that's what we did."
Their French-themed wedding was planned by the company, Bride's Bestie and was catered by Style & Palate. Romain wore Sebastian Cruz Couture while his bride wore a Floravere gown. They first met each other in the year 2017 after a mutual friend introduced them.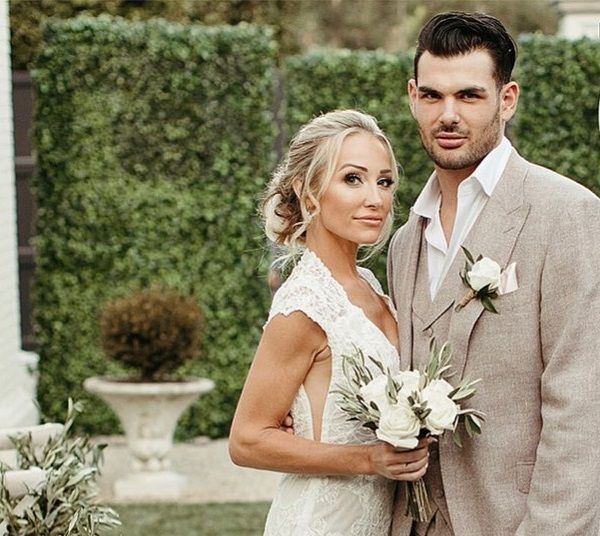 Also read Who is Markus Raikkonen? Know about his wedding with Finnish Prime Minister Sanna Marin, children, social media, biography
6 interesting facts on Romain Bonnet
1) Romain Bonnet's age:
Romain Bonnet was born on 18th June 1993 in France. He is 27 years old at present. He attended a private school when he was young in Paris. Bonnet graduated with a degree in the arts.
2) Modeling:
Romain Bonnet is a model and TV star known for appearing in the Netflix series Selling Sunset. Romain works as a model in Wilhelmina with an active profile and plenty of photos showing off his pose. Before that he worked as a pastry chef. He earned representation from the Wilhelmina agencies in New York and Los Angeles. Bonnet started sharing his first modeling shots on Instagram since November 2016.
3) Oppenheim Group:
Romain joined the Oppenheim Group. As per Mary,
"He does construction now. He's a project manager for a bunch of our listings, a lot of people don't know that. So he's been working on all of our projects."
She added,
"He's a great leader and an incredibly hard worker. Since the market has been crazy, he has been slammed with jobs as a project manager,"
4) Body Features:
Bonnet has a tall height of 6 feet 3 inches tall. His waist size is 32 and he wears shoes of 12 US. He has black hair and hazel eyes. He has a tattoo on his chest. The tattoo reads "Impossible is nothing".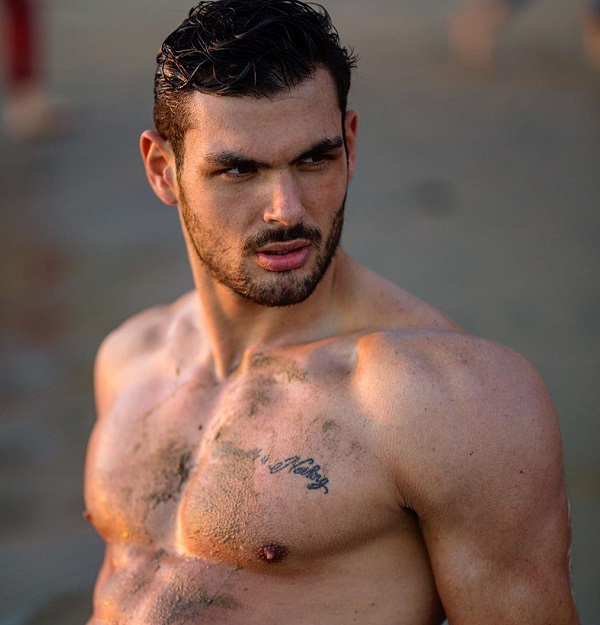 5) Skills:
As per his modeling profile, he is skilled in soccer, swimming, tennis, running, boxing, rock climbing, scuba, ice skating, archery, and volleyball. He is pretty good in snowboarding on his Instagram video.
6) Social Media:
Romain Bonnet has around 203k followers on his Instagram account. His first post was on 1st November 2016. He posted a video of him working out. Since then, he has made multiple posts showing him a great physique. Bonnet joined Facebook in December 2008.
He spends time with his friends and family and posts on social media.
Also read 6 facts you should know about K-pop idol Jungkook look-alike Andrew Alexander's sister, YouTuber Ashley Alexander (Ur Mom Ashley)!