Are Roman Atwood and his wife Brittney Atwood expecting a child? Know about his family, married life with Brittney, children and social media
Roman Atwood who disappeared from YouTube for almost 7 months announced on 21st August that he is expecting another child with his wife Brittney Atwood. In the video, We Can't Hide This Anymore, they announced the good news.
He wrote in the description of the video,
"As promised a couple days ago I told you I'd have another video for you. Something very uplifting and full of joy. We are having another baby."
After being gone for 7 months, a few days back they made a video We Will Never Recover where he said that he would be back with a new video.
So, after that, they made the next move to disclose the pregnancy of Brittney. Likewise, they said that they will not be finding out the gender of the baby and that Brittney is due to give birth on New Year's Eve.
Also read YouTube Couple Langie And Lil Drip Lost Their Baby Due To Ectopic Pregnancy; Their Relationship From Being Bestfriend To Dating Each Other!
Roman Atwood's family
Roman Atwood is the son of Curtis Dale Atwood III and Susan Anne Christman. In his father's birthday in 2016, he bought Curtis a car. His mother had a tragic accident and died at the age of 58.
She fell off a scooter and hit her head which caused her to lose her all vitals. She was rushed to hospital but passed away, unfortunately.
After the death of his mother, he said,
"I will be gone for a bit. I will be by my family's side, especially my father's. Please pray for my family, and especially my father."
Similarly, he has a brother named Dale.
Roman Atwood, wife and children
Roman Atwood met Brittney Smith at a friend's wedding in the year 2008. They got engaged and married in the year 2018 on 27th July at a beach wedding with his close friends after having two children together. They dated for over 9 and a half years before getting married. Roman revealed that she had no idea and waked up to him asking her to marry.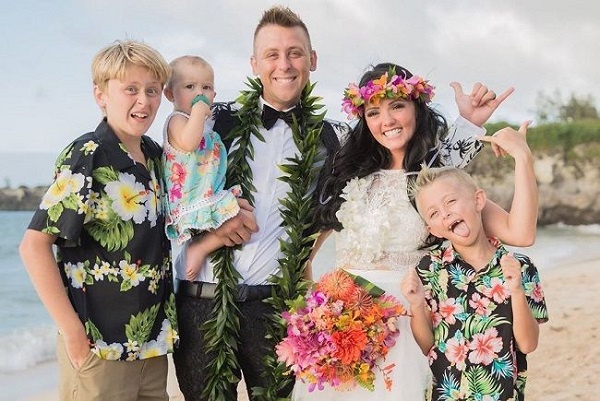 Brittney wrote on Instagram following the proposal,
"Whaaattt, I have been with my soul mate for 9 ½ years and he finally asked if I would be his wife! I can not explain how happy I am to become Brittney Atwood."
In the year 2011, Roman and Brittney welcomed their first son Kane together. After that, they welcomed a daughter Cora in 2017. From his previous marriage with Shanna Roley, he has a son Noah born in October 2004.
In the year 2015, Shanna went to court and asked to not Noah in Roman's vlogs. But after a hashtag #FreeMyNinjaNoah from Roman's fans, he was allowed again.
Roman Atwood on social media
Both Roman and Brittney had been away from social media since December 2019. On his YouTube channel, he has more than 15.4 million subscribers. His videos get thousands of views.
Atwood makes videos with his family. Some of his YouTube videos are Huge Happy Birthday Brittney!!, The Greatest Toy Ever Made, She's In Big Trouble, I have a serious problem.. and many more.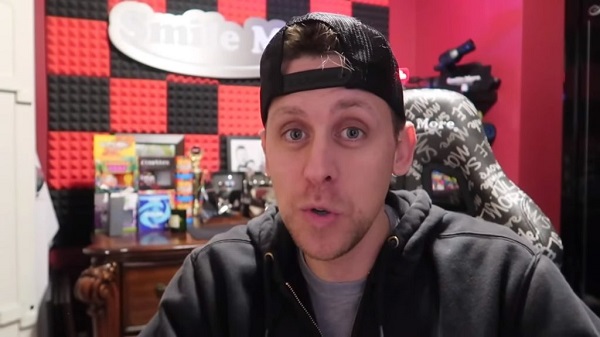 His Instagram account has more than 4.8 million followers. He has not posted on his Instagram since 18th November 2019. On his Twitter account, he has 2.8 million followers. Atwood joined Twitter in June 2011. Likewise, his Facebook has more than 1.5 million followers and his Facebook was created on 10th February 2012.
Also read Jessica Mulroney, 40, Meghan Markle's former best friend returns to social media and talks about her fear to come out of the house after her racism row!
Short bio on Roman Atwood
Roman is famous as a vlogger, comedian, prankster, and YouTuber. He is usually seen posting updates about his life on his channel "RomanAtwoodVlogs". Roman is also famous for his public pranks and hidden camera pranks.
His video has more than 1.4 billion views and more than 15.3 million have subscribed to his channel which made the channel on the list of top 100 on YouTube. Roman also received the Diamond Play Button on YouTube. Read more bio…