Roman was cheated by his ex-wife Shanna Riley, find out his current relationship status
A well known YouTube personality and vlogger, Roman Atwood, is best known for his prank channel 'RomanAtwood' and daily blogs channel 'RomanAwoodVlogs'. Winner of 5th Streamy Awards and 8th Shorty Awards, Roman, is also known for his relationship status with his ex-wife Shanna Riley, who cheated on Roman while he was on vacation. We will discuss Atwood's past and present relationship status, stay with us…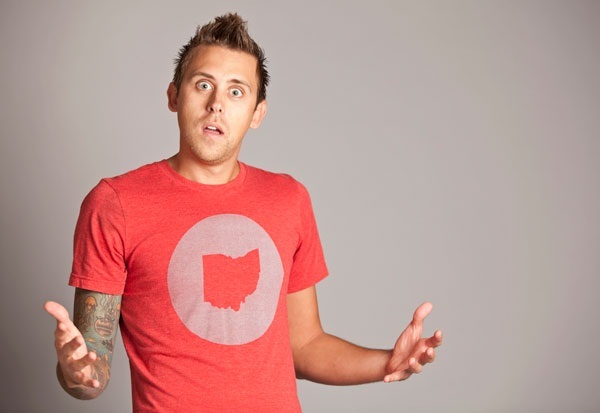 Relationship Status: Roman Atwood and Shanna Riley
Roman started dating Shanna Riley in 1999 and finally married on November 17, 2001, at the age of 17. They were spending a happy married life and welcomed their first son named Noah Vaughn Atwood.
While Roman was on vacation, Shanna cheated Roman with one of his colleagues. Soon, after knowing this incident, Roman split with his wife and filed for divorce which was finalized in 2010.
However, things turned upside down when Brittney confessed in 2008 that she cheated on Roman with their mutual friend during a vacation. Also, Roman told his ex-wife was a bitch via twitter.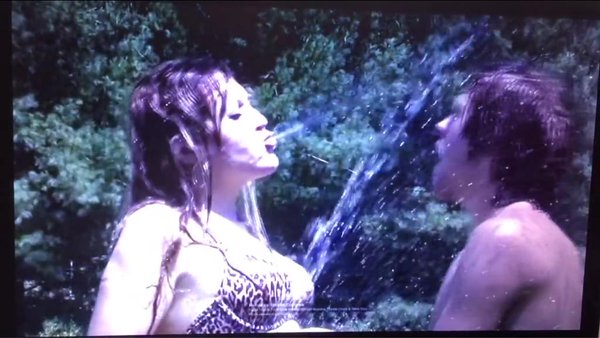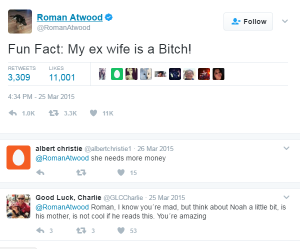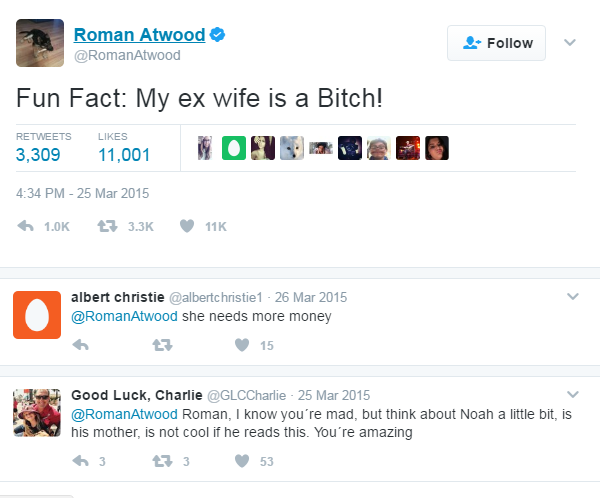 Currently, Noah spends only his weekend with Roman and spends weekdays with his mother.
Roman's new girlfriend: Brittney Smith
Immediately after separation with his wife, 25-years-old Roman started dating 18-years-old Brittney Smith. Roman stated that,
"I took Brittney out on my work van on the first date."
At the age of 21, Brittney gave birth to her first son and Roman's second son Kane Atwood. Roman and Brittney used to post their daily activities on vlog channel "RomanAtwoodVlogs".
Through his vlogs, Roman said that Brittney is currently pregnant and having a next child soon. Then his child with  Smith, Cora Atwood(baby girl) was born on July 16, 2017, in Columbus, Ohio.
After having the baby, the couple tied the knot on July 27, 2018, in Maui, Hawaii.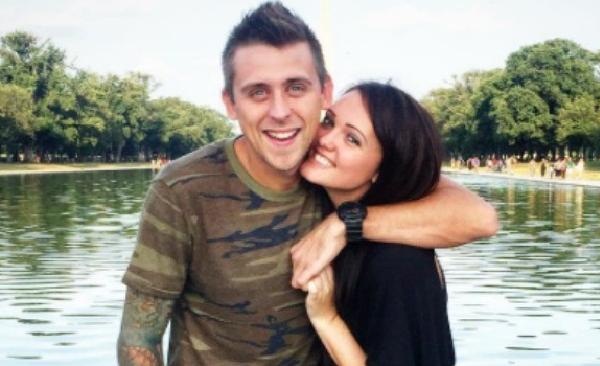 Short Bio on Roman Atwood?
Roman Atwood is an American YouTube personality, comedian, and vlogger. He is best known for his Vlogs, where he posts updates about his life on a daily basis. His blogs have gained a considerable number of views and his Vlogging channel has a total of 10.2 million subscribers.
He also has a second YouTube channel called "RomanAtwood", where he used to post prank videos. As of February 2017, It has been 10 months since he has posted on that channel. His prank videos have gained over 1.44 billion views and a total of 10.3 million subscribers. He has a total subscriber count of 21.9 million subscribers. More bio…