Romance, dating, and relationship in Saudi Arabia: then and now!
Once upon a time, Saudi Arabia was known to be an extremely conservative society. But now there is a new liberalization drive that has swept this Middle East Islamic nation. Gender mixing is possible and young couples in Saudi Arabia can meet in cafes and restaurants. Online dating is also in and women are also asking men out.
Saudi Arabia then
Saudi Arabia is the most conservative of the Middle East Countries. But in the now so long back, religious police used to arrest people selling red roses or any red-colored paraphernalia around Valentine's day. Any extra-marital relationships at that time attracted a death penalty. The young used to try various secret ways to reach out to a person of the opposite sex. A young Saudi filmmaker spoke of those rigid days:
"Selling red roses was like selling drugs,"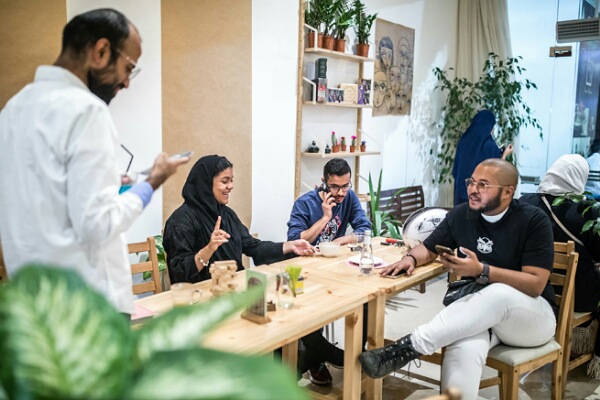 He was sitting in a cafe with music in the background filling the air. With him was his girlfriend who is a media professional. She said:
"Even this was once unthinkable — a woman sitting next to an unrelated man,"
She added:
"Now women are asking men out."
Saudi Arabia now under Crown Prince Mohammed bin Salman
Since the arrival of Crown Prince Mohammed bin Salman, things have changed remarkably. Young couples are now seen in cafes and restaurants enjoying their favorite foods and a tete-a-tete with the ones they love. The dating culture is taking root in this Islamic Kingdom. The religious police has weakened and women are entering malls without their hijabs. Gender mixing in public places has commenced and it is now easier for young couples to meet and chat in restaurants.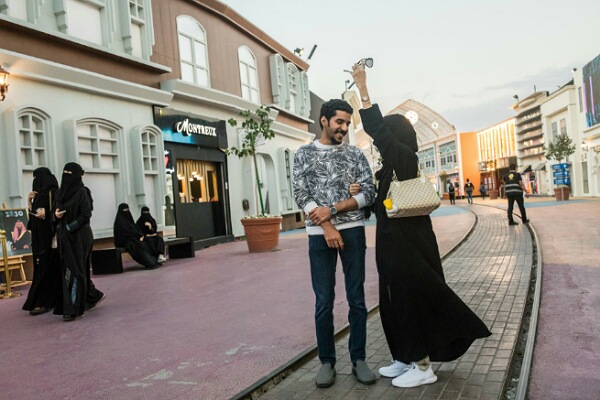 The new Crown Prince has allowed parties and cinemas and reigned in the clerics to a certain extent.
Modern millennials are also looking for dates online and sharing via Twitter and Snapchats. Apps like Swarm are making it possible to look for dates online. But then, all is not completely well in this country for the youth. The changes are risky and not freely acceptable to family and society. No legal rules are in place to protect the young seeking love and relationships.
But the perils from family, society, and boyfriends exist
The conservative families have not totally accepted this new trend in their children. They still feel that match-making has to be done by family elders and anything else is viewed with skepticism.
Therefore, the young lovers have to keep this unsanctioned romance under wraps. And young couples are forced to lead a dual life. Though the Crown Prince Mohammed bin Salman has intermittently spoken in favor of freedom as regards relationships, the social liberties that the young couples pursue and take seem to be more than the country's capacity to change.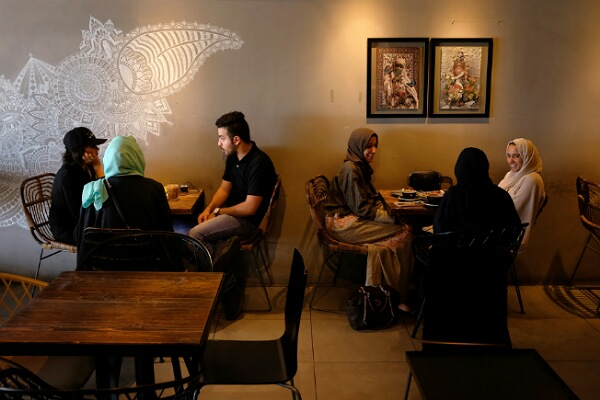 Besides, family honor is linked to women chastity and females fear the family's wrath and end of their relationship. Additionally, they often suspect that their family may have recruited a detective to follow them. Samira, 27 (name changed) who is a finance executive in Saudi Arabia said:
"Saudi society is more open, but everyone lies about relationships because people are judgemental,"
She is dating a male and is worried about family policing and rejection. Another woman said:
"Young Saudis are caught between the old and new," 

"Many suffer from the Madonna-whore complex. Just because you are willing to go on a date does not mean you have a loose character."
More about dating risks
Also, there lie the risks of blackmail. Samirah said:
"Women live in terror: What if he recorded photos and videos of me? What if he tells my father? What if he lands up at home?"

"It is a big concern if you break up on bad terms," 
Men also are in fear. A man was caught kissing his girlfriend inside the private booth of a Saudi restaurant. The enraged restaurant owner threw open the screen and began to film them yelling:
"This is haram (un-Islamic)"
Hence advertising executive, Nasser, 25 says:
"Dating is full of risks."

"Sometimes the only safe place to date is in your car,"
Source: The Jakarta Post