Romantic was Alex Trebek and Jean Currivan-Trebek's marriage ceremony…and relation after that!
Alex Trebek, the well-known Canadian Television Personality is not only known for his work on screen but, also makes the fans shocked with his love affair with Jean Currivan Trebek who later, pronounced the sacred marriage vows with Alex.
Oh Yes!! Jean Currivan is of course not the first one. While proposing Currivan, he was already a divorced man after his separation with Elaine Callei.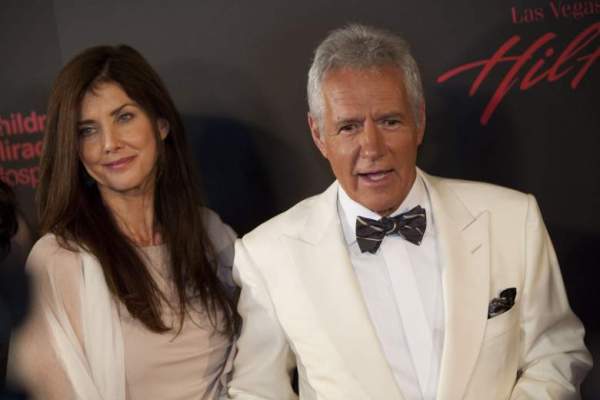 Yes, the marriage photos are beautiful but, the scene out there was even more beautiful. The most interesting fact is that Jean Currivan was 26 years old and Alex Trebek was 26 years older than Jean when they held each other's hand and went on their first date.
Jean was very nervous to go on a date and mentioned,
"I was afraid I'd mispronounce my own name! But Alex is really down to earth. He's much more casual than he is on the show".
But, the good news is that they both were very serious about their marital relationship despite their differing age.
Also read Is Alex Trebek of Jeopardy show fame going to retire soon from the show?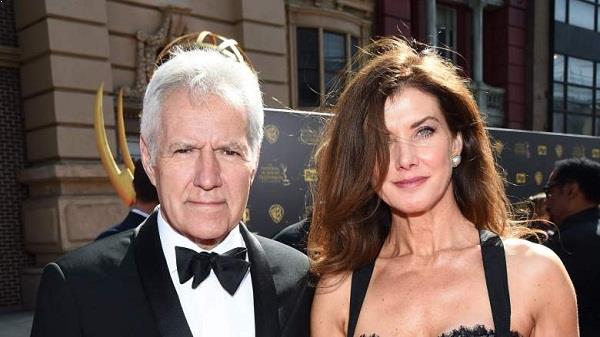 Yes, it is for sure that fans and critics are very excited to know the way Alex proposed Jean. Jean expected a proposal with black velvet pants and a matching jacket, Alex turned out to be even more romantic and gifted her a 16-carat sapphire ring surrounded by diamonds.
She also mentioned that
"It took my breath away. I mean, it was a rock".
It is also mentioned that Trebek had some fun with the proceedings during their wedding ceremony.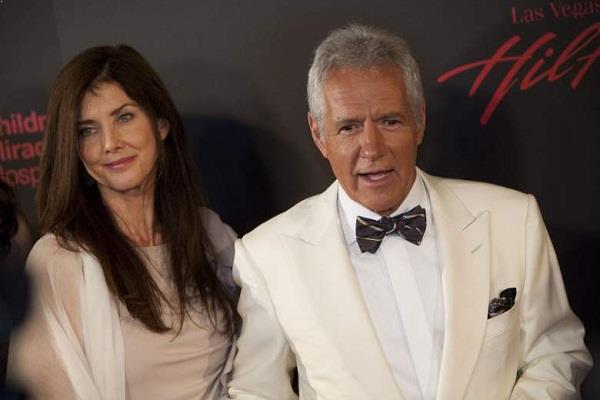 It was really exciting for Jean and fans that Alex gifted a 16-carat sapphire ring but, it was not over. He bought a 35 acres mountain and planned to build a mansion out there which will be his dream house after his marriage with Jean Currivan.
While participating in an interview The Los Angeles Times reports, Alex Trebek mentioned,
"I don't know yet what style house I will build. We both like modern architecture and French chateaus, so who knows? But it will be a collaborative effort with my fiancee, Jean Currivan . . . and it will be a monster."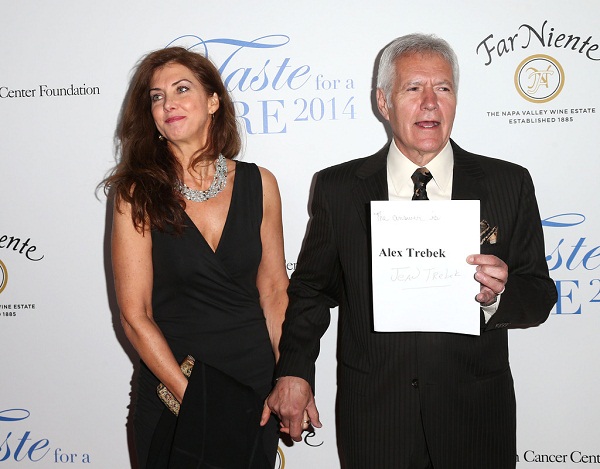 Alex Trebek has pancreatic cancer
On the 6th of March 2019, Alex shared a video sharing that he was diagnosed with stage four pancreatic cancer. However, he says,
"But I'm going to fight this. And I'm going to keep working, and with the love and support of my family and friends, and with the help of your prayers also, I plan to beat the low survival rate statistics for this disease."
A Message from Alex Trebek: pic.twitter.com/LbxcIyeTCF

— Jeopardy! (@Jeopardy) March 6, 2019
You may like to read: Long term working career as a television host, Mary Hart receives honor for her work and dedication to daytime television with a lifetime achievement award!
Short Bio on Alex Trebek
Alex Trebek is a high profile Canadian-born American Television personality best known for his hosting in syndicated game show 'Jeopardy!' for several years and achieving the 'Guinness World Record' for the most number of episodes in a single program. He is also an actor who had played the role of his own real life for some TV series and featured in some movies as well. More bio…