Former Victoria's Secret Angel Romee Strijd is expecting Baby no. 2 with fiance Lauren Van Leeuwen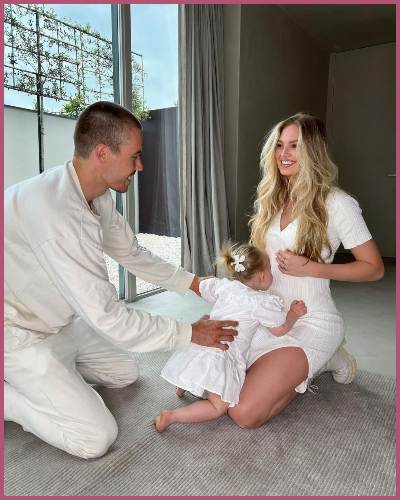 Romee Strijd and Lauren Van Leeuwen are expecting their second child together
The two confirmed the happy news on Wednesday, May 25 via Instagram
Similarly, the two are already parents to a 1-years-old daughter, Mint
They have been in a relationship since January 2010, more than a decade
---
Romee Strijd, 26 is pregnant again!
Former Victoria's Secret Angel is expecting her second child with fiance Lauren Van Leeuwen.
Congratulations are in order to young couple Romee Strijd and Lauren Van Leeuwen.
The two took to Instagram to share the happy news on Wednesday, May 25 that they are expanding their family member.
Romee shared a picture in which the expectant star showed her baby bump in a white dress while smiling at her partner. Similarly, her daughter, Mint knelt in a white dress of her own to kiss her mom's growing belly.
The two are already parents to a 1-years-old daughter who was born in 2020. She simply captioned the post,
"Soon we will be a family of 4, can't wait"
Also read "Victoria's Secret model Romee Strijd and Laurens Van Leeuwen Engaged! "Let's grow old(er) together""
In early January, the two got engaged after almost 12 years of togetherness. The duo has been in a relationship since January 2010.
Leeuwen proposed to his longtime girlfriend while vacationing in a romantic proposal destination in the Swiss Alps, Jungfrau Mountain, Switzerland.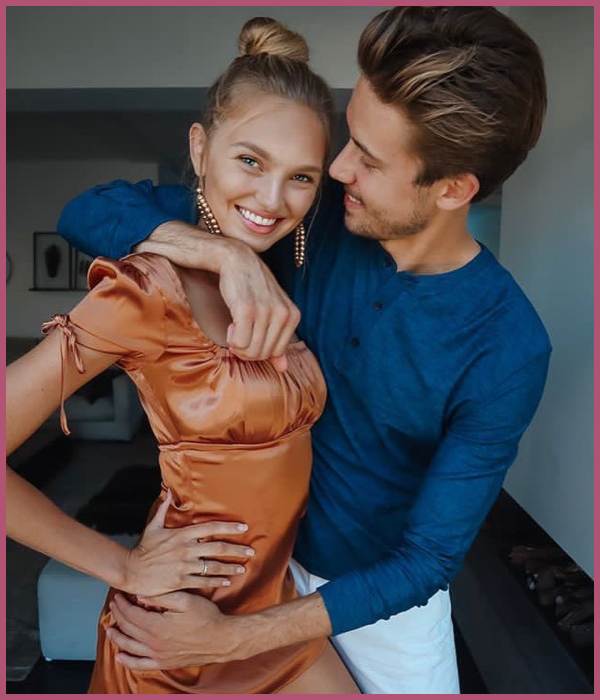 What Romme Strijd says about motherhood?
The 26-years old model spoke about motherhood back in 2020 while announcing the expectance of her first child.
She acknowledges at the time being a mother is her "biggest dream" amid fears about "natural" conception surrounding her diagnosis of Polycystic Ovary Syndrome.
She explained,
"WE'RE SOON A FAMILY OF THREE. Being a mom … is my biggest dream. I was so scared that I would never be able to because I got told it was harder to get babies in a natural way."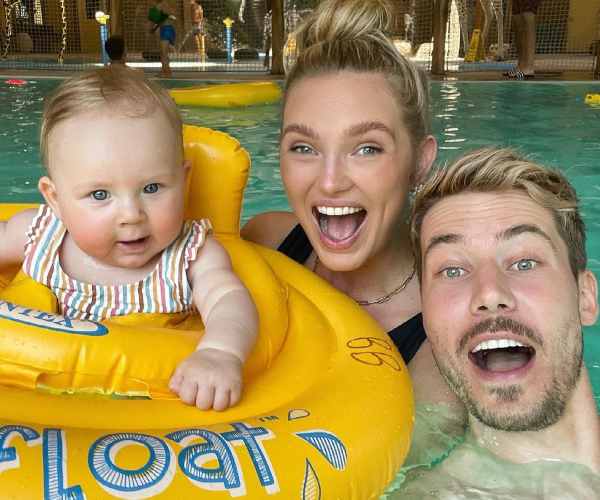 On the occasion of Mint's first birthday last December, Romme express her happiness being a mother, saying,
"This year has been so special. Our lifes [sic] have changed completely, from always on the go and working non stop to being your mom and dad in the Netherlands surrounded by family. You make us smile every day (and tired every morning)."
Also read "Pregnant Adriana Lima in a Black Midsection Cut Dress at Cannes Showing off her Belly Bump!"