Ronen Rubinstein Came Out As Bisexual; Beautiful Relationship With His Girlfriend!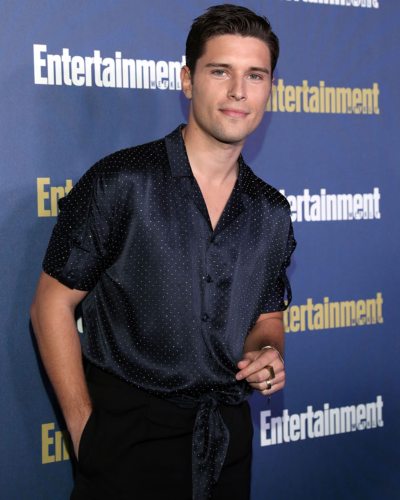 9-1-1 Lobe star Ronen Rubinstein came out as a bisexual. 
He also opened up about his journey throughout the years on acceptance of his sexuality. 
The actor is in a happy relationship with his longtime girlfriend, Jessica Parker Kennedy.
---
The American actor Ronen is famous for playing gay firefighter/paramedic T.K. Strand on FOX's LGBTQ-inclusive TV series 9-1-1 Lone Star. He is publicly opening up a bisexual about his sexuality to his fans and followers. Ronen proudly identifies as a bisexual while opening up about his journey of acceptance throughout the years. Moreover, he also talked about his chosen family who includes his longtime girlfriend Jessica Parker Kennedy, costar Rafael Silva, and stylist Chaise Dennis. Here is all you need to know about the actor and his journey.
Ronen Rubinstein opened up as bisexual
The 9-1-1 Lone Star opened up about his sexuality and identified himself as bisexual. The 27-years old became one of the fan's favorites for a 9-1-1 Lone Star for playing gay firefighter/paramedic.  Rubinstein fully identifies himself as bisexual mentioning it feels so good to talk about it. The Lone Star feels goosebumps while talking about his sexuality in the public. He feels very comfortable talking about his identity with his fanbase. Furthermore, he continued: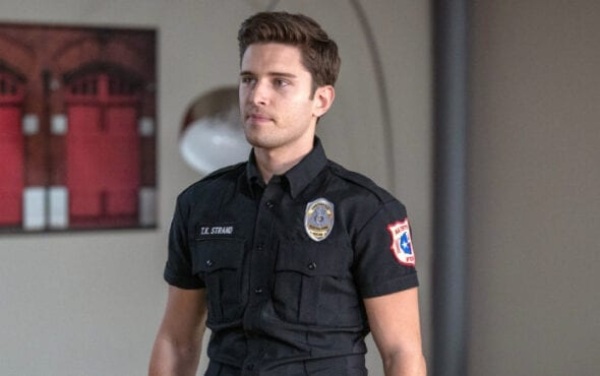 "The biggest thing for me is where I come from, it's like people like me and people who have identified as bisexual or gay or as any part of the community, you're just not welcomed. It's as brutally honest as that. It's either you faced insane amounts of profanity, like the F-word was thrown around all the time or you would get your ass kicked if you were gay."
He definitely had some sort of fear to embrace his sexuality publicly. He got to know himself most of the high school and knew how he felt while looking at boys. Moreover, he mentioned his longtime girlfriend Jessica Parker Kennedy was one of the first people to become his support system.
'Chosen family' of the actor
His parents moved to Staten Island, New York, from Israel when he was 5 years old. He was scared to open up about his sexuality to his immigrant parents from the Soviet Union growing up. As his parents grew up in a society where they did not welcome the LGBTQ community, it was hard for them to understand. During his high school, he also witnessed people getting punished for opening up as 'Gay'. He left Staten Island for L.A. in 2017 to pursue an acting career. That was when his world 'expanded' and he could explore his sexuality.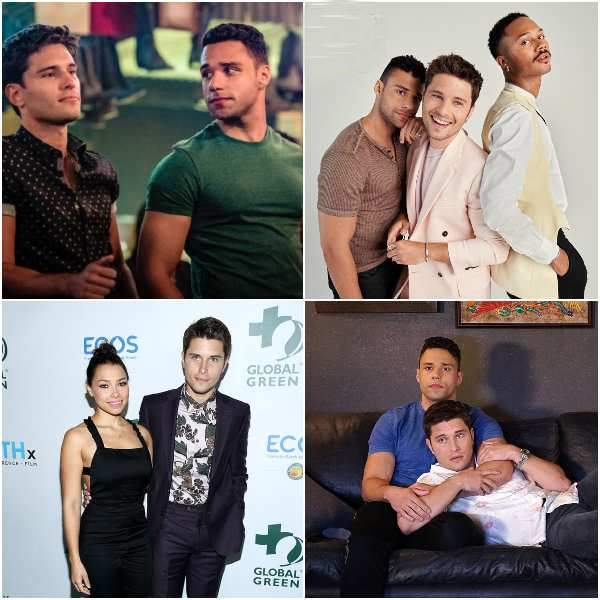 He met his co-actor Rafael Silva who was open about the community and became his support. Silva who himself identifies as gay and Ronen felt the instant connection and he became one of his 'chosen family'. Later on, he met Chaise Dennis who is another person with whom he opened up about his sexuality. Both Chaise and Silva are a significant part of his close friend circle and his 'chosen family'. Another member of his 'chosen family' is his longtime girlfriend actress Jessica Parker Kennedy. The actor says she is his everything who has been his support system since day one.
More About Ronen Rubinstein
Ronen Rubinstein is an American-Israeli actor. He is famed for appearing in 9-1-1: Lone Star (2020), Orange Is the New Black (2013), Smiley Face Killers (2020), and more. Ronen is also a musician and filmmaker. His upcoming movie The Bend is announced and he will play the role of Christian. He is also an environmentalist and is linked with Koala Comeback, Australia Wildfire Fund, Australian Red Cross, Stand Up For Pits Foundation, and Greenpeace organizations. See more bio…