Rory Feek talks about the difficulties he had of accepting the fact that his daughter Hopie has come out as gay!
American country singer-songwriter Rory Feek has opened up about the various challenges he has been facing as a single parent after the death of his wife Joey Feek.
Rory Feek's disclosure about his daughter
Rory Feek was in an interview with Anthony Mason on CBS Sunday Morning when he vented his feelings about how it was to bring up his children single-handedly. The program is due to air on Father's day. The father of three girls talked about how he reacted when his daughter from previous relationship Hopie came up to him and said that she loved a woman and was in a relationship with him.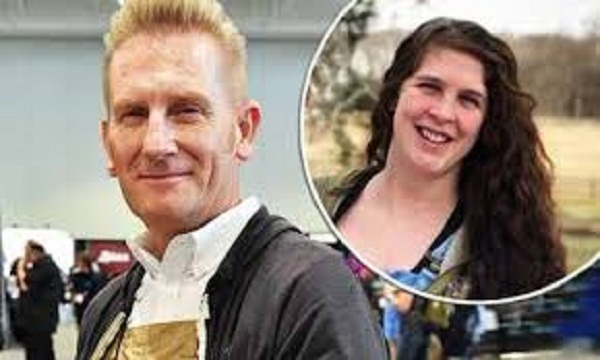 Rory admitted that he found it extremely difficult to accept the news at first. But he soon has gotten over those feelings and now completely supports his daughter. Recalling those days, Rory said that Hopie had come up to him and said that she wants to talk to him about something. Rory responded:
"just tell me, Hopie,"
Rory recalled that Hopie told him that her friend Wendy was more than a friend to her. And that the two had been now dating for over a year. They loved each other and wanted to stay together.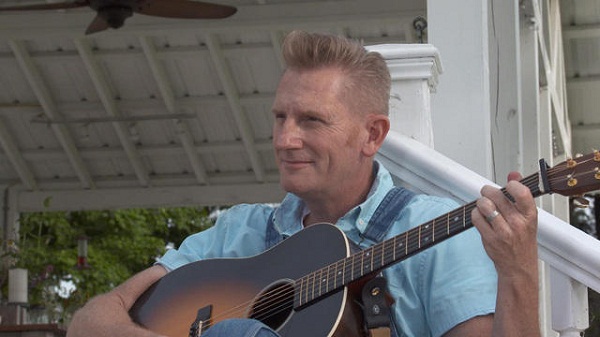 Rory Feek was so supportive that he was happy for her when she purchased her first house with Wendy and the two moved in together and also got engaged.
What Hopie had to say about those days?
Hopie too was on the show and she said that was at first nervous and afraid that her father would judge her for being a lesbian. When she came out to him, Hopie noticed that there was panic in her father's eyes. Rory intervened and said:
"Even more than that, she's asking me, 'Are you still going to love me?' And my first reaction, honestly, was I don't think so. Because my conservative Christian faith that saved me – the first reaction is that challenges that immensely."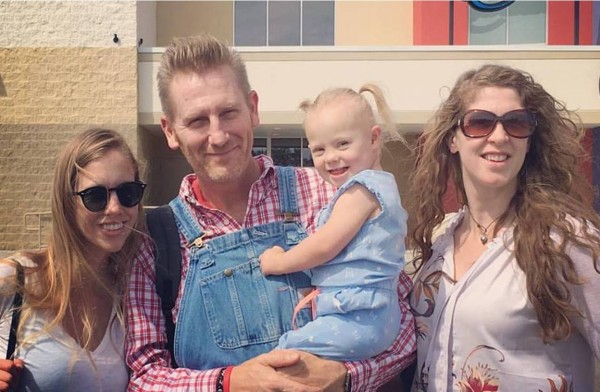 But father Rory soon overcame those feelings and said that he loved his daughter and now accepts her for what she is. Rory told on the show:
"Am I supposed to shun my child now and say, 'No, you can't be in my life until you come around to thinking like I'm thinking'? The only thing I try to keep in mind is it's her life, it's her choice, it's her faith, and my job is to love her even when it's hard."
Rory and his relationships
Rory Feek, 53 was married to Tamara Gilmer on 3 August 1985 and the couple had two daughters from this relationship. The eldest Heidi was born in 1986 while the second daughter Hopie was born in 1988. The couple separated and filed for divorce which was completed on 25 March 1992.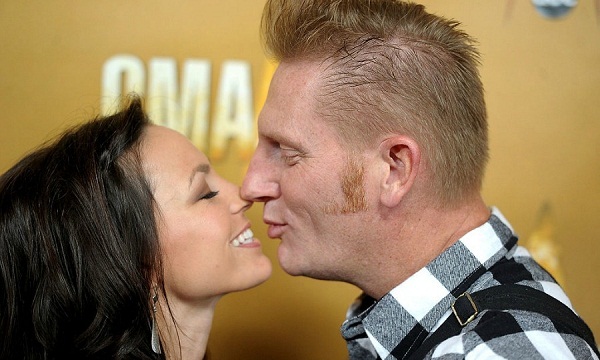 In the year 2002, Rory married Joey Martin with whom he started the duo Joey+Rory. The couple had a daughter named Indiana and she was born on 17 February 2014. She was, however, diagnosed with Down syndrome. Joey herself died of metastatic cervical cancer after two years on 4 March 2016.
Short Bio on Rory Feek
Rory Feek is an American country singer and songwriter. So far, he has written songs for many popular singers such as Blake Shelton, Jimmy Wayne, Blaine Larsen, and much more. Furthermore, he and his wife became third in the first season of the CMT talent show Can You Duet. Additionally, his written songs have peaked at the top of the country singles charts. More bio…