Rosario Dawson talks about her 'scary' relationship with New Jersey senator Cory Booker!
Actress Rosario Dawson is popular and has been in the limelight for quite some time now. She is used to the problems which comes with fame. But despite that, Rosario feels that dating her politician boyfriend, Cory Booker carries extra problems and is challenging. She spoke about it with Women's Health magazine.
Rosario Dawson and her scare
The famed actress Rosario, 40 is dating senator Cory Booker who won from New Jersey constituency. The relationship is going well but there is some scare in the mind of Rosario. She revealed this to Women's Heath. She is afraid that he might ask her to serve the country. Rosario said:
"I could be asked to serve my country, and that's scary to me because I'm a wild person,"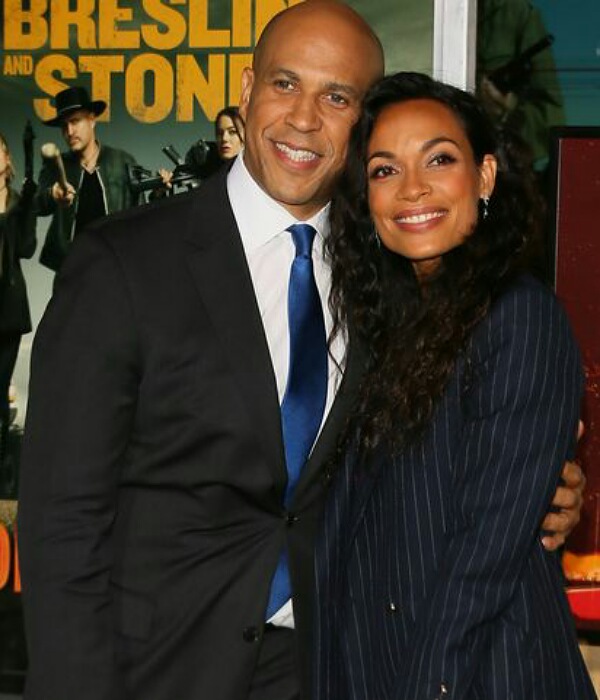 Cory had also contested for the Presidential post in 2020, but unfortunately he could not garner enough support and had to exit the race. But he said with confidence:
"I got in this race to win, and I've always said I wouldn't continue if there was no longer a path to victory,"
Rosario Dawson and her future plans and lovely relationship
However, despite her fear, Rosario has some great plans with Cory for the country. She said that she wishes to partner with her boyfriend, Cory, 50 to open and make functional community centers in underserved areas. She is excited about it and said:
"We are excited about what we can create together,"
Both have a busy schedule and cannot daily spend quality time with each other. But he is a loyal and concerned boyfriend. Rosario revealed:
"Every morning that we don't wake up together, he sends me a song, which means every morning he holds our relationship in his mind and his heart for a few minutes before he goes off into his big day,"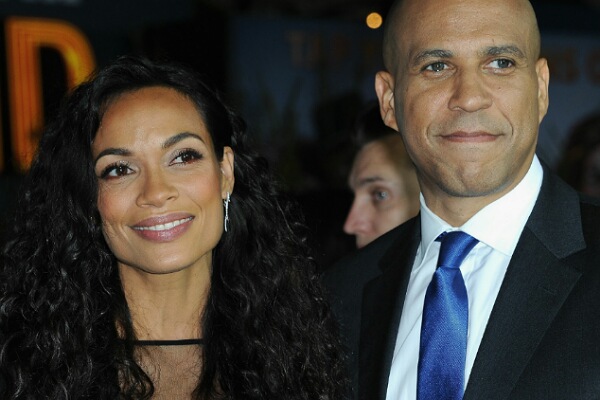 He gifted her an anchor pendant to remind her that he would offer her great stability. Rosario gushed:
"I feel a lot of life ahead of us. It's been beautiful feeling nurtured and taken care of. I've never been this close to someone. We make sure we connect. That's something I've taken for granted in the past."
About Cory Booker
Cory is a former Rhodes scholar and was a Standford football player. He was Mayor of Newark and during this tenure, he rose to national prominence. His party members consider him as the future leader of the Democratic Party.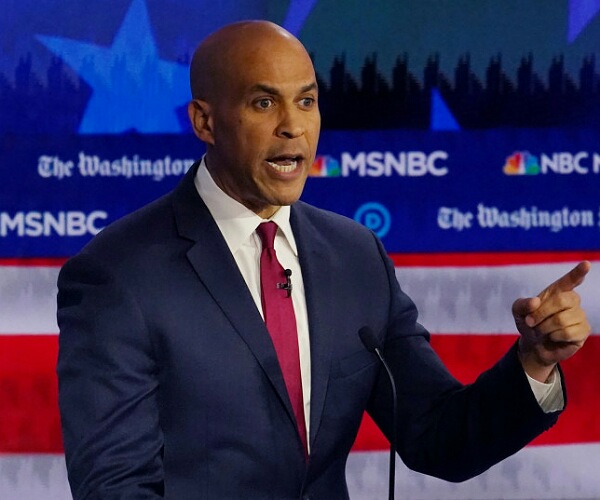 His social media following is exuberant and he has affluent donors from Wall Street and Silicon Valley. He won with a wide margin to gain entry into the Senate and is on the on the powerful Judiciary Committee. Despite his shattered dream to make it to the Presidential post, Cory has not lost hope and would continue unabated to serve the nation.
He had tweeted:
"It's with a full heart that I share this news—I'm suspending my campaign for president. To my team, supporters, and everyone who gave me a shot—thank you. I am so proud of what we built, and I feel nothing but faith in what we can accomplish together."
It's with a full heart that I share this news—I'm suspending my campaign for president.

To my team, supporters, and everyone who gave me a shot—thank you. I am so proud of what we built, and I feel nothing but faith in what we can accomplish together. pic.twitter.com/Fxvc549vlJ

— Cory Booker (@CoryBooker) January 13, 2020
Short bio on Cory Booker
Cory Booker is a politician working from New Jersey since 2013 as the junior United States Senator. Also, he is recognized as the 36th Mayor of Newark previously from 2006 to 2013. More bio…
Source: Fox News, New York Post