Rose Leslie is pregnant, expecting a second baby with husband Kit Harington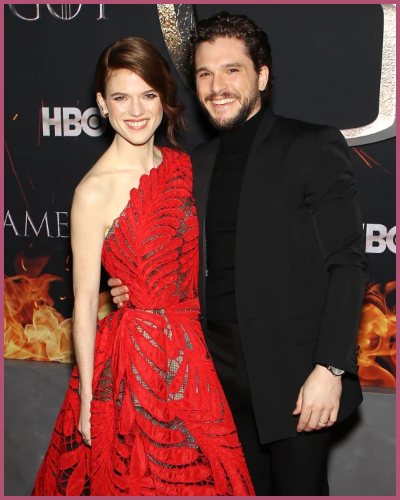 Kit Harington is expecting a second child with his wife Rose Leslie
The Game of Thrones alum, 36, shared the exciting news on Friday, February 3, during an appearance on The Tonight Show Starring Jimmy Fallon that his wife Rose is pregnant again
The couple is already a parent to their two years old son, whose name is still under the wrap
---
Rose Leslie and Kit Harington have a second baby on the way
Rose Leslie and Kit Harington are expanding family members. The Game of Thrones alum, 36, shared the exciting news on Friday, February 3, during an appearance on The Tonight Show Starring Jimmy Fallon that his wife Rose is pregnant again.
The couple is already a parent to a two-year-old son, whose name is still under the wrap.
During Friday's episode show, when host Jimmy Fallon asked Kit about his son, he went on to disclose that he is "about to get the shock of his life".
The actor revealed,
"Which is that he's about to get a brother or sister,"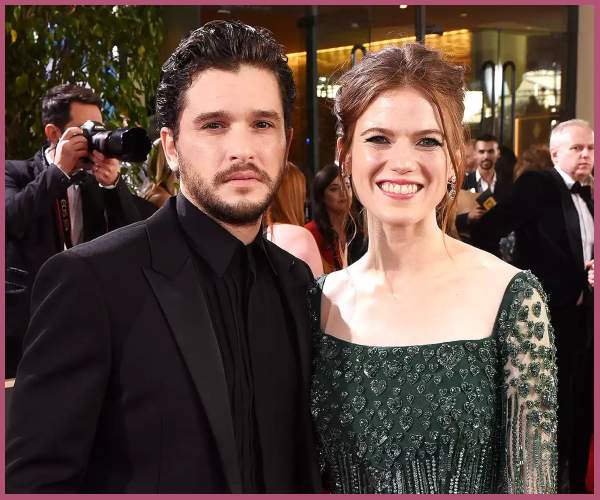 Harington then continued,
"I'm terrified, like, you know with the first baby, you're walking on clouds and dancing through fields of daisies for nine months? Well, the man is, anyway. This time, you go, the reality check comes much shorter. You get practical real quick [because you will have] two of them."
Also read Kit Harington Discloses Details About his Son with Rose Leslie
After that, the Eternals actor opened up to Fallon that his firstborn has yet to know about a new addition to entering the family. Kit said that he and Rose have been trying to explain to their toddler that he is going to have a sibling.
Harington then revealed that he doesn't think his child has "quite conceptually understood it just yet." He said,
"We're trying to get him ready for it. We point to Rose's tummy and we say, 'Mommy's baby, mommy's baby.' And he points to his tummy and goes, 'My baby.' I'm quite sure that's — yeah, you'll know soon enough."
What Kit Harington thinks about his firstborn?
Prior to the pregnancy announcement, Harington gushed about his eldest child that he is now two years old and is "quite smart".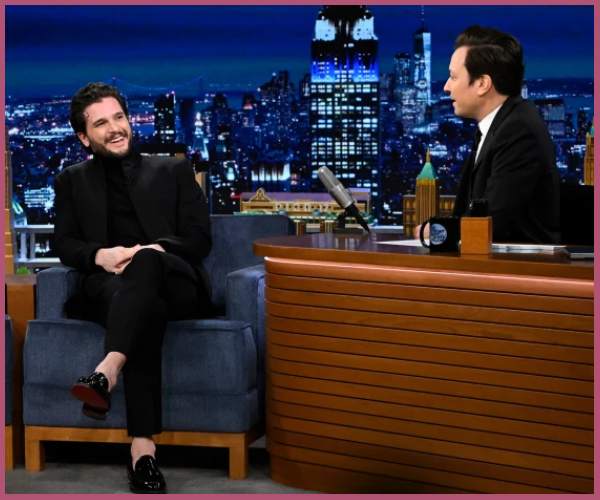 He revealed that his son likes "applause". Kit said, "it's surprising, seeing as we're both actors," referring to himself and Leslie. He then continued,
"We're like, we're not sure quite where that's come from … He likes applause. Every time he does something good, we give him applause, and we're worrying that's kind of pushing him towards acting. We're a bit like, 'Eh, you might be too smart for this. Go save the word, we're sick, we had no choice.'"
Also read GOT Stars Rose Leslie Is Expecting First Baby With Husband Kit Harington; Update On Their Married Life!
Harington has earlier spoken about his fatherhood journey with The Weekend Australian in 2021 that being a parent is 'the most physically draining thing' he has ever done'. He said,
"Like, honestly, my back is wrecked. I go to the gym quite a bit, but there's something about having a child that is the most physically draining thing,"
The actor also went on to praise single parents saying,
"I don't know how you do it. Because it's more exhausting than everything I did on Thrones."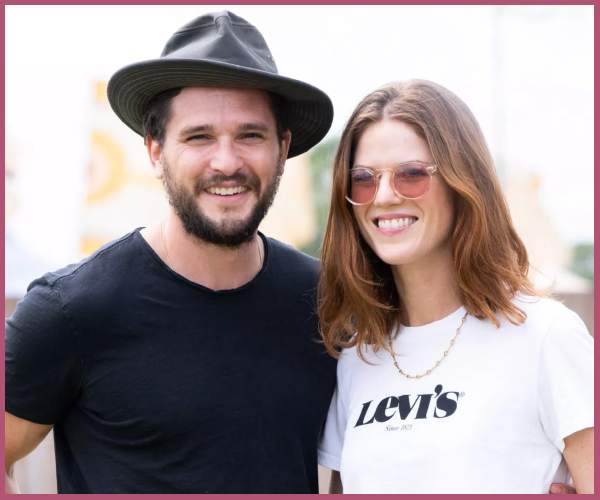 Similarly, he shares glimpses into his life with his little ones saying that the most surprising thing about fatherhood is "you are now a unit". He said,
"Every day, I wake up and I look after this little human and now we're part of a unit together, the three of you, and that's a whole new dynamic you need to find. I pretty much find every day as he grows and changes, how does that change you? It's a beautiful thing, it really is."
Also read Interesting facts of GoT stars, Kit Harington and Rose Leslie's relationship! Their wedding, fan witnessing their wedding hiding under the bush and much more
Short bio on Rose Leslie
Rose Leslie is one of the well-known talented actresses. She has won a Scottish BAFTA for Best Acting Performance for her role in New Town.
She was popular after performing as 'Gwen Dawson' in the ITV drama series Downton Abbey. And again after performing as Ygritte in the HBO fantasy series Game of Thrones. See more…